Papa John's new CEO Steve Ritchie at helm for 4Q earnings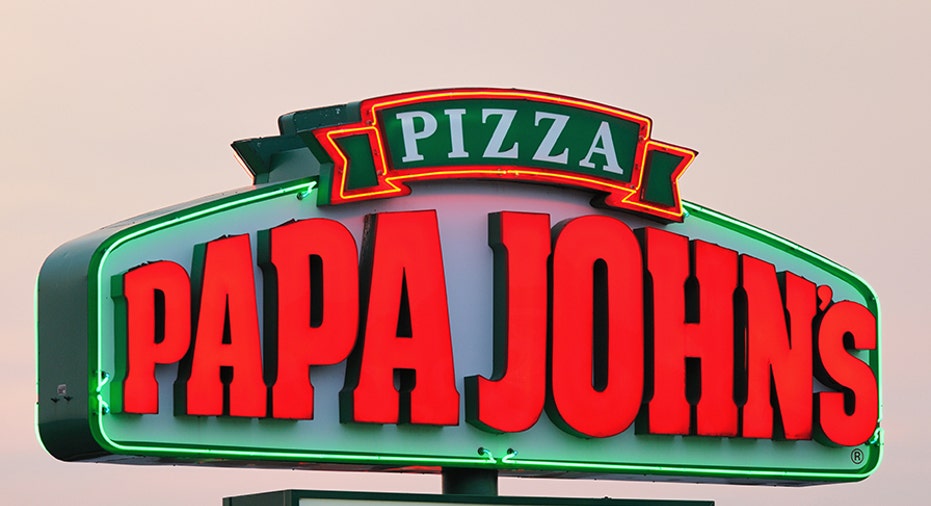 Papa John's Pizza will be led by a new face when it reports earnings after market close on Tuesday.
Steve Ritchie, a longtime executive for the Kentucky-based pizza chain, will present quarterly results for the first time since replacing company founder "Papa John" Schnatter as CEO. Schnatter formally relinquished his role on Jan. 1, months after his public criticism of the NFL's "poor leadership" in relation to national anthem protests drew national scrutiny.
Ritchie is taking the reins at a difficult time for Papa John's. While rival Domino's has posted strong sales growth amid a surge in digital business, Papa John's lowered its full-year guidance last November after posting worse-than-expected sales in its third quarter. Company shares are down nearly 16% since Schnatter's comments.
At the time, Papa John's executives, including Ritchie, told FOX Business that the company had data that showed its NFL sponsorship was negatively impacting sales. However, Ritchie said that Schnatter's commentary on the NFL itself was "misconstrued" as evidence that Papa John's had a political position on the anthem protests.
"Clearly all of the PR things have been quite a distraction," Ritchie told the Wall Street Journal last December. "I want to put the focus back on our people and pizza."
Papa John's is expected to post earnings per share of 67 cents for its fourth quarter of 2017, according to analysts polled by Thomson Reuters. Revenue is expected to rise 5.9% to $465.61 million.
Ritchie, 43, started at Papa John's as a customer service representative  earnings $6 in 1996 and slowly climbed the company's ranks. He became a Papa John's franchisee in 2010 and was tapped to be the company's chief operating officer in 2014 – a role he maintained until Schnatter's departure.
Company executives have identified digital growth, strategic partnerships and international expansion as tent poles in its strategy to revive sales. Ritchie is expected to provide further details about progress so far during an earnings call Tuesday.
Schnatter, who remains chairman of the board for the company he founded in 1984, gave Ritchie his full endorsement last December.
"Steve will put the spotlight on our pizza and the most important ingredient – our team members," he said in a statement at the time. "We couldn't have a more proven leader to guide Papa John's through its next stage of growth."