Pandora Stock Upgraded: 3 Things You Need to Know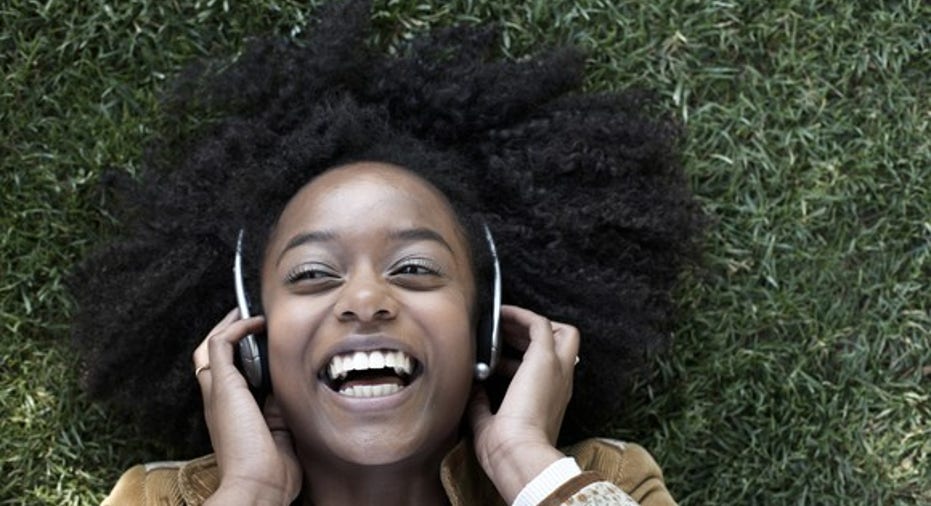 It's been a rough two years for Pandora stock. Down 14% since the year began, down 25% over the past 52 weeks, and -- according to Morgan Stanley -- down about "60% over the last two years," the stock has been on a roll...downhill.
And yet, as reported today on StreetInsider.com, Morgan Stanley believes this weak performance to date just sets up Pandora stock for even stronger uphill performance, as the stock rebounds in 2016, and continues growing for years to come.
Is the analyst right about that? And more importantly -- why does Morgan Stanley believe it is right?
Here are three things you need to know.
Morgan Stanley's upgrade is music to Pandora stock owners. Should you listen? Image source: Getty Images.
Thing No.1: Begin at the beginning
Prior to today, Morgan Stanley had an equalweight rating and an $11 price target on Pandora stock. Upgrading the shares to overweight this morning, Morgan raised its price target to $15. The reason?
"Pandora's core radio business, driven by highly engaged listeners, is growing and profitable" and worth $11 a share all on its own, according to Morgan. But now the analyst thinks bigger things lie ahead for Pandora than simply selling ads on free Internet radio, and subscriptions to avoid the ads.
Thing No. 2: Just add interactive!
Morgan Stanley thinks the biggest big thing for Pandora is the addition of "on demand" music listening.
Pandora already holds "leading market share and high engagement in its core radio business," says Morgan Stanley. Next, "we expect Pandora to negotiate access to on-demand or interactive rights with the music labels that both leave its core business economics largely unchanged, and enable it to make [more] money in on-demand."
As Morgan crunches the numbers, about "15% of industry recorded music revenue" now comes from "subscription streaming spending," a market that grew 50% in the U.S. last year. Offering new ways to consume music, argues the analyst, will grow sales without cannibalizing existing revenue from subscriptions because "most consumers will continue enjoying [ad-supported] free radio." At the same time, the analyst believes the music market is big enough to convert about 30% of U.S. listeners to "on-demand subscriptions" (making for a market size of about 40 million listeners). Pandora should be able to grab about 25% of them -- 10 million listeners.
This prospect, says Morgan Stanley, should be enough to add at least $4, and perhaps as much as $7, to Pandora's stock price -- hence the conservative estimate of a $15 price target.
Thing No. 3: Clear sailing ahead
At the same time, Morgan Stanley argues that slowing sales growth at Pandora, and last year's 20% hikein royalty rates (that Pandora must pay for the music it streams), are now history. They hurt Pandora's stock last year, true. But they're baked into the company's stock price today.
Thus, Pandora stock is free to rise again on the back of on-demand music streaming.
The most important thing: Valuation
Make sense so far? Great. Now here's why Morgan Stanley is wrong:
It's entirely possible that Pandora will work out a deal to provide on-demand streaming of music to its customers. It might even earn a profit from such a business. Likewise, Morgan Stanley could be right about the size of the addressable market, and the market share that Pandora might win. All this is hypothetical until a new service rolls out.
What's not hypothetical is Pandora's core business, and Morgan Stanley's contention that it's fairly valued at $11. It's not.
Not even close.
According to data from S&P Global Market Intelligence, Pandora lost $170 million in this core business last year -- just as it's lost money every year it has been in business. Last quarter, losses leapt to $236 million for the trailing 12 months, and cash-burn accelerated to the point where free cash flow is now negative $124 million per year.
With cash reserves now just under $350 million, Pandora currently looks likely to run out of cash in three years. And with debt now beginning to pile up ($239 million at last report), the stock could be in net-debt territory in less than one year.
Long story short? I don't think Pandora's "core business" model is working. It's certainly not generating cash for the business, and I don't think that the Hail Mary of adding on a new business model, where Pandora would face new competition, changes the underlying fact that the core business is overvalued.
Morgan Stanley is wrong to upgrade Pandora stock.
The article Pandora Stock Upgraded: 3 Things You Need to Know originally appeared on Fool.com.
Fool contributorRich Smithdoes not own shares of, nor is he short, any company named above. You can find him onMotley Fool CAPS, publicly pontificating under the handleTMFDitty, where he currently ranks No. 278 out of more than 75,000 rated members.The Motley Fool owns shares of and recommends Pandora Media. Try any of our Foolish newsletter services free for 30 days. We Fools may not all hold the same opinions, but we all believe that considering a diverse range of insights makes us better investors. The Motley Fool has a disclosure policy.
Copyright 1995 - 2016 The Motley Fool, LLC. All rights reserved. The Motley Fool has a disclosure policy.