Pandora Stock Downgraded Despite Buyout Rumors: What You Need to Know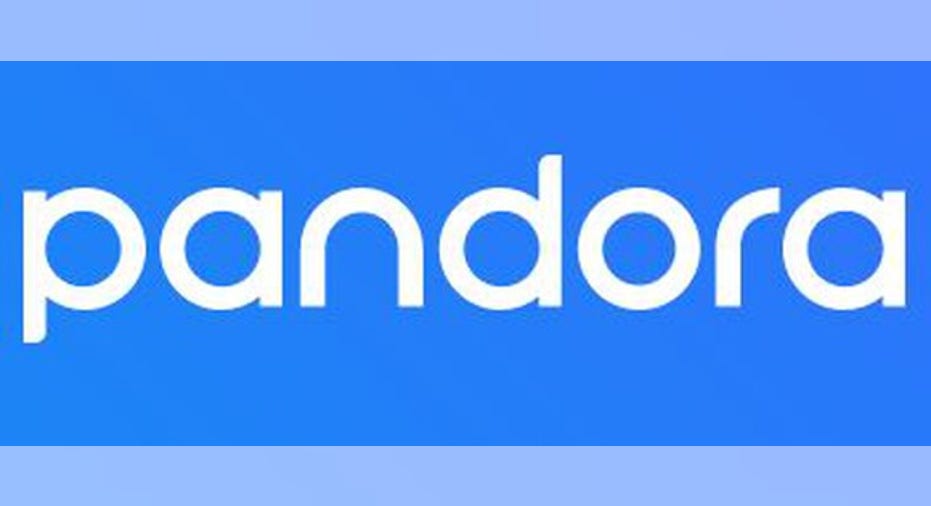 Every day, Wall Street analysts upgrade some stocks, downgrade others, and "initiate coverage" on a few more. But do these analysts even know what they're talking about? Today, we're taking one high-profile Wall Street pick and putting it under the microscope...
With shares down only 11% over the past year, Pandora Media (NYSE: P) doesn't look at first glance like a stock experiencing major troubles -- but Pandora shareholders have been riding the rollercoaster for the better part of a year now.
From a share price of $11 and change one year ago, Pandora shares rocketed 25% by Oct. 26, on the back of swirling rumorsthat Liberty Mediamight buy the company for $15 a share. The stock proceeded to fall as much as 25%, and then rise again 29% before that year was out. This year, rumors are swirling yet again, with the New York Post reporting earlier this week that Sirius XM (NASDAQ: SIRI) is interested in buying Pandora -- albeit probably for no more than $12 or $13 a share.
That was still enough to spike Pandora shares as much as 7% in Thursday trading. But already, hopes of a buyout saving Pandora shareholders from their stock are fading. This morning, analysts at Macquarie Capital announced they are downgrading Pandora stock from buy to neutral on worries that a buyout won't happen -- or at least, not at an attractive price.
Here are three things you need to know about that.
Image source: Pandora.
1. What did Sirius bid?
According to the Post's story, Sirius initiated the talks with Pandora, and some experts say it might have suggested a purchase price of $12 or $13 a share -- as much as a 45% premium to Pandora's stock price at the time. Other sources told the newspaper, however, that it's unlikely Sirius offered so much.
2. Liberty won't offer more
Meanwhile at Liberty, CEO Greg Maffei has apparently rethought the offer he made last year, and as recently as March was quoted saying he thought Pandora stock was worth no more than $10 a share. In a write-up on StreetInsider.com this morning, Macquarie opined that in its opinion, this means Liberty is now "stepping away" from Pandora, and no longer interested in making a deal at all.
And here's the thing: By extension, this makes a Sirius offer of $12 or $13 a share for Pandora unlikely as well. Why? Because Liberty is Sirius' controlling shareholder, owning a 64% stake in the company. As such, Liberty almost certainly holds a veto power over Sirius making any acquisitions at prices that Liberty wouldn't itself pay.
(To add a little context, Macquarie says it thinks Pandora is worth perhaps $11, which is more than Liberty once suggested, but less than Sirius supposedly offered -- and much less than Pandora is willing to accept.)
3. One final option
So what's Pandora's alternative? According to Macquarie, there's still a possibility that Pandora can unlock a bit of shareholder value by selling its Ticketfly subsidiary. But even here you can see the problem.
Pandora only bought Ticketfly itself less than two years ago, paying $450 million for the online ticketing service. That's a number equivalent to 20% of Pandora's current market capitalization, for a subsidiary generating barely 6% of Pandora's revenue. What's more, according to data from S&P Global Market Intelligence, Ticketfly's revenue isn't even as profitable as Pandora's core music streaming business, earning gross margin of just 31.5%, versus Pandora proper's 35.7% gross margin.
This being the case, it seems unlikely that Pandora could now turn around and resell Ticketfly for a profit. To the contrary, Pandora might not even make back the money it originally paid for the company, given that any would-be Ticketfly buyer must know that Pandora is in dire need of cash. (Free cash flow was negative $252 million over the past year, and Pandora's cash reserves are falling even as its debt levels are climbing.)
The upshot for investors
So where does this all leave Pandora shareholders? A sale of the entire company now seems unlikely, while a sale of part of the company (even one that in all honesty, should probably never have become part of this company) would only postpone the inevitable -- and it's that "inevitable" that worries me.
In its entire history as a public company, Pandora has never once earned a full-year profit, nor generated positive free cash flow (it's generated positive operating cash flow only four times). For most of its lifetime, Pandora's ample cash reserves and low rate of cash burn reassured me that the company could at least limp along until a miracle happened. But lately, Pandora's increasingly frantic efforts to make something happen have incinerated increasingly large piles of cash -- $5 million of negative free cash flow in 2014 turning into $65 million in negative free cash flow in 2015, then jumping to more than $240 million burnt in 2016. And now, in the early innings of 2017, the company has accelerated its rate of cash burn past $250 million for the past 12 months.
At this rate, Pandora's $203 million in cash reserves won't last out another year (that's leaving aside the issue of long-term debt, which is now approaching $350 million). I fear time is running out for Pandora, and if it doesn't sell soon -- at any price -- it may be too late.
10 stocks we like better than Pandora MediaWhen investing geniuses David and Tom Gardner have a stock tip, it can pay to listen. After all, the newsletter they have run for over a decade, Motley Fool Stock Advisor, has tripled the market.*
David and Tom just revealed what they believe are the 10 best stocks for investors to buy right now... and Pandora Media wasn't one of them! That's right -- they think these 10 stocks are even better buys.
Click here to learn about these picks!
*Stock Advisor returns as of May 1, 2017
Rich Smith has no position in any stocks mentioned. The Motley Fool owns shares of and recommends Pandora Media. The Motley Fool has a disclosure policy.