Pandora Pops On Good News and Bad News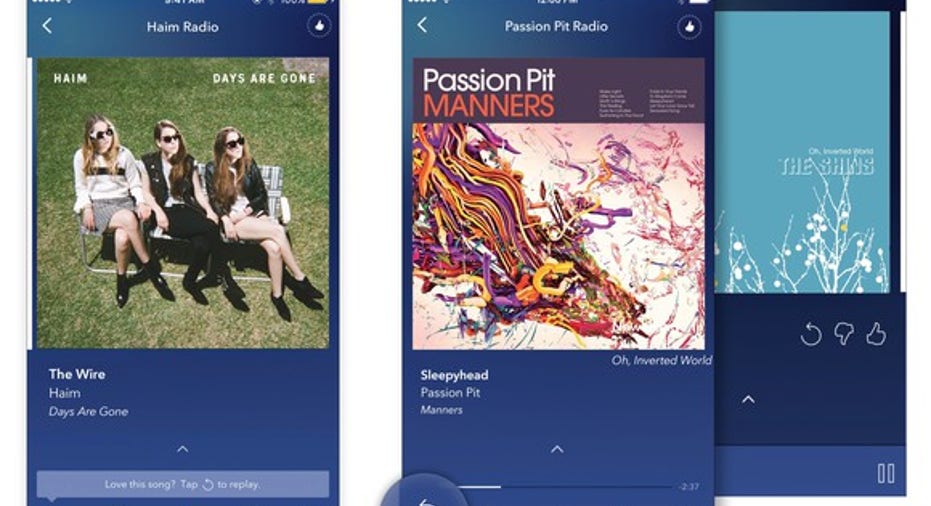 Pandora Plus launched in September. Image source: Pandora.
Shares of online music streamer Pandora Media (NYSE: P) are finishing off the week with a bang, with gains of 7% as of this writing. The company announced yesterday evening that it expects to exceed its own guidance for the fourth quarter thanks to better-than-expected advertising performance and a solid reception to its new Pandora Plus streaming service. The company now has over 4.3 million total paid subscribers, according to the release. The company had 4 million paid subscribers at the end of the third quarter.
The good news
Pandora has increased its advertising RPM (ad revenue per thousand listener hours), which should boost adjusted EBITDA in the fourth quarter, according to CEO Tim Westergren. For reference, Pandora previously issued guidance that called for fourth-quarter revenue in the range of $362 million to $374 million, with adjusted EBITDA of negative $51 million to $39 million. Analysts were modeling for roughly $369 million in sales, so by definition Pandora is set to beat the top-line consensus estimate.
Here's how Pandora's advertising RPM has performed over the past couple of years.
Data source: SEC filings. Chart by author.
In a letter to shareholders, Westergren clarified that the jump in ad RPM in the fourth quarter is "not a one-time bump." While Pandora's sales team executed well, the company is also starting to see the results of a more aggressive strategy with ad load.
The company launched its Pandora Plus service in September, a revamped spiritual successor to Pandora One that costs the same $5 per month. Pandora Plus is not the on-demand service that Pandora is expected to launch in the near future in order to challenge larger rivals. Pandora says that Pandora Plus had garnered over 375,000 net new subscribers by the end of December.
And now the bad news
Unfortunately for a number of Pandora employees, the company also announced a plan to improve operational efficiency that will include a workforce reduction of about 7% of its U.S.-based employees, not including Ticketfly. Pandora acquired Ticketfly in 2015 for $450 million. As of the end of 2015, Pandora had approximately 2,200 total employees.
It's not clear yet how many employees Pandora may have added or lost throughout 2016 (companies typically disclose headcount in annual reports), or how many employees are located at the company's regional offices in Australia and New Zealand, but the layoffs should be in the neighborhood of 150 employees. The layoffs are expected to be completed by the end of the first quarter, and Pandora notified affected employees yesterday. The company will incur $5 million to $7 million in severance costs.
Pandora will also attempt to improve content costs and boost sales by using its analytics platform and ad insertion logic.
It's worth noting that while the layoffs are bad news for many employees, layoffs can also be perceived as good news for shareholders, as they can reduce operating expenses, which in turn help profitability. Investors generally react negatively to layoffs since they also point to weakness in the business, but in this case, Pandora's struggles to grow over the past couple of years should already be priced in. Shares have lost over 60% of their value over the past three years.
Investors can look forward to more detail when Pandora reports earnings on Feb. 9.
10 stocks we like better than Pandora Media When investing geniuses David and Tom Gardner have a stock tip, it can pay to listen. After all, the newsletter they have run for over a decade, Motley Fool Stock Advisor, has tripled the market.*
David and Tom just revealed what they believe are the 10 best stocks for investors to buy right now... and Pandora Media wasn't one of them! That's right -- they think these 10 stocks are even better buys.
Click here to learn about these picks!
*Stock Advisor returns as of January 4, 2017
Evan Niu, CFA has no position in any stocks mentioned. The Motley Fool owns shares of and recommends Pandora Media. The Motley Fool has a disclosure policy.