Palo Alto Networks Inc's Biggest Mistake in 2016 So Far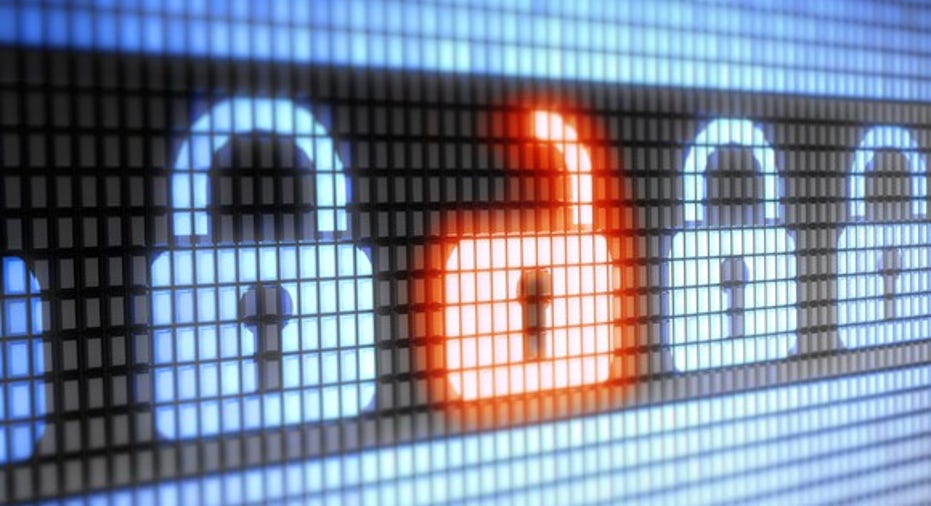 On the surface, Palo Alto Networks (NYSE: PANW) looks like a great growth stock. The cybersecurity company's quarterly revenues rose an average of 54% over the past four quarters, and analysts expect it to post 47% sales growth for the year.
However, the stock is actually down more than20% this year thanks to the glaring differences between Palo Alto's non-GAAP (adjusted) and GAAP (unadjusted) earnings. Last quarter, Palo Alto's non-GAAP net income rose 88% annually to $38.5 million. But on a GAAP basis, its net loss widened from $45.9 million to $70.2 million. That disparity was caused by the company's biggest mistake of the year: failing to keep its stock-based compensation under control.
Image source: Getty Images.
Why stock-based compensation matters
Many young tech companies with weak cash flows use stock-based compensation to inflate employees' salaries to competitive levels. But as companies mature and generate sustainable cash flows, they should reduce the amount of that compensation relative to their total revenues.
Companies exclude stock-based compensation, one of their biggest expenses, from their non-GAAP earnings. Companies like Palo Alto believe non-GAAP metrics present a clearer picture of their core growth, while critics argue they merely erase some expenses toinflate earnings growth.
A key problem is that non-GAAP metrics were previously used to eliminate the impact of non-recurring charges, but stock-based compensation is clearly a recurring charge. Palo Alto's share-based-compensation-related charges totaled a third of its revenue last quarter; $112.7 million in charges that was completely excluded from its non-GAAP earnings in the quarter ended April 30, which should bother investors.
How high are Palo Alto's stock bonuses?
According to Paysa, theaverage Palo Alto Networks employee earns $192,500 per year, which includes a base salary of $122,000, a $17,800 annual bonus, a $14,800 signing bonus, and $37,900 in stock bonuses.
That's higher than the average salary at its bigger rival,Check Point Technologies (NASDAQ: CHKP), which paysan average salary of $143,000 (including $33,000 in annual equity), but comparable to the average salaryof $194,000 (including $39,000 of annual equity) at its smaller threat-prevention peer FireEye (NASDAQ: FEYE).
Palo Alto has aggressively expanded its workforce over the past year across all of its departments, with its combined R&D, sales & marketing, and general & administrative headcounts rising to 2,991 last quarter.
| | | | |
| --- | --- | --- | --- |
| Metric | R&D | Sales/Marketing | General/Administrative |
| Employees | 601 | 1,972 | 418 |
| YOY headcount change | 46% | 56% | 63% |
| Stock-based compensation | $36.0m | $43.8m | $15.6m |
Data source: 10-Q filing.Q3 2016 employee headcount. YOY = year over year.
That expansion fueled huge increases in stock-based compensation expenses. Over the past year, those expenses have steadily risen as a percentage of its overall revenues.
| | | | | | |
| --- | --- | --- | --- | --- | --- |
| Share-based compensation | 3Q 2015 | 4Q 2015 | 1Q 2016 | 2Q 2016 | 3Q 2016 |
| Amount | $64.2m | $69.0m | $75.2m | $106.9m | $112.7m |
| YOY change | 120% | 103% | 90% | 76% | 76% |
| % of revenues | 27% | 24% | 25% | 32% | 33% |
Data source: Quarterly reports.Stock-based compensation related charges. YOY = year over year.
That's a bright red flag, because its year-over-year sales growth of 48% last quarter actually represents its slowest growth rate in nine quarters. If Palo Alto's sales growth continues slowing down as its stock-based compensation rises relative to its revenue, its GAAP losses will widen.
Will Palo Alto repeat FireEye's mistakes?
FireEye has faced similar criticisms about its stock-based compensation expenses, which rose just 1.6% annually last quarter but still gobbled up 33% of its revenue. However, FireEye's revenue is growing at a much slower rate than Palo Alto's, dropping to an all-time low of19% year-over-year growth last quarter.
In response, FireEye announced it would start laying off employees to cut operating expenses by $80 million per year. The company believes that move will boost profitability and slow down its cash burn rate, which reduced its cash position from $402 million at the end of 2015 to just $184 million last quarter.
Palo Alto is in better shape than FireEye, with better sales growth and a cash pile that grew 21% annually to $550 million last quarter. Its free cash flow nearly doubled to $151 million. But with that much free cash flow growth, shouldn't Palo Alto have spent more cash on employee salaries instead of relying so heavily on stock bonuses?
Enriching employees instead of investors
Therein lies the problem with Palo Alto Networks: The company has enough cash to reduce its dependence on stock-based compensation, but charges for that expense still equal a third of its revenues, which results in widening GAAP losses but rising non-GAAP profits.That strategy, which adds millions of new shares every year, severely dilutes the value of existing shares:
Image source:YCharts.
Simply put, Palo Alto is enriching its employees at the expense of its investors. Therefore, I wouldn't consider touching Palo Alto unless it reins in its stock-based compensation and tries much harder to narrow its GAAP losses.
A secret billion-dollar stock opportunity The world's biggest tech company forgot to show you something, but a few Wall Street analysts and the Fool didn't miss a beat: There's a small company that's powering their brand-new gadgets and the coming revolution in technology. And we think its stock price has nearly unlimited room to run for early, in-the-know investors! To be one of them, just click here.
Leo Sun has no position in any stocks mentioned. The Motley Fool owns shares of and recommends Check Point Software Technologies and FireEye. The Motley Fool recommends Palo Alto Networks. Try any of our Foolish newsletter services free for 30 days. We Fools may not all hold the same opinions, but we all believe that considering a diverse range of insights makes us better investors. The Motley Fool has a disclosure policy.