Palestinian leader spurns $6M mansion amid backlash concerns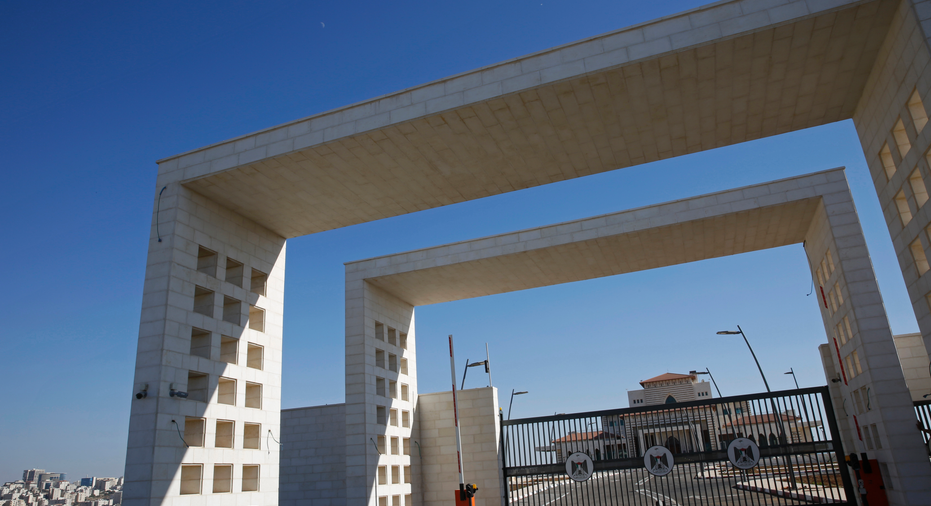 A recently completed $6 million mansion was meant to serve as Palestinian President Mahmoud Abbas' official residence and guest house.
Instead, the 4,700-square-meter (50,600-square-foot) "presidential palace" on the outskirts of the West Bank city of Ramallah will stand empty for now.
Abbas, 82, decided to stay in his long-time Ramallah home, fearing public backlash if he moves into the sprawling compound at a time of economic hardship among Palestinians, an official said. He spoke on condition of anonymity because he was not authorized to discuss Abbas' deliberations with reporters.
Palestinian officials are now trying to find a new purpose for the mansion and justify the expenditure by the chronically cash-strapped Palestinian self-rule government, which administers parts of the Israeli-occupied West Bank.
Culture Minister Ehab Bseiso said a national library is to be built on the grounds, but that it will require additional funds. In the future, some rooms in the mansion could be used by the library, he said. A heliport on the grounds could be used for outdoor book fairs.
The zig-zag on the presidential palace drew mixed reviews from ordinary Palestinians on Tuesday.
Tayseer Salaimeh, 50, who owns a nearby furniture store, said the mansion, under construction for five years, is a sign of public funds being squandered. "They have been building the palace for years and now they don't know what to do with it," he said.
Yasser Salameh, 47, another shop owner, said the palace symbolizes national pride. "We are building a state and it's good to have a nice place for our guests," he said.
Abbas has served as president since 2005, overstaying his original term by seven years, in part because a bitter rivalry with the Islamic militant group Hamas has prevented new elections.
Abbas, who has ruled by decree for the past decade, is widely seen as aloof. Critics say he has been restricting freedoms in the areas under his rule, including freedom of expression.