Pacific Biosciences of California Pushing Toward Sustainable Growth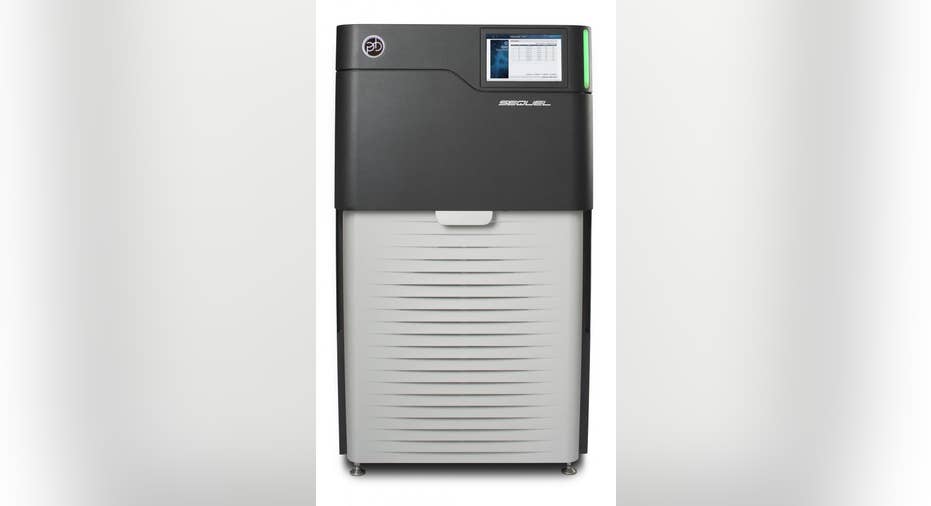 First-quarter 2016 earnings from gene sequencerPacific Biosciences of California were released after the market closed on Thursday, and the company's transition to sustainable long-term viability continued. The company launched the Sequel System late in 2015, and there's a slow rollout of systems this year as management works out bugs.
If early results are any indication, however, investors should start to see consistent growth and a move toward profitability in the future.
Pacific Biosciences of California results: The raw numbers
| | Q1 2016 Actuals | Q1 2015 Actuals | Growth (YoY) |
| --- | --- | --- | --- |
| Sales | $19.1 million | $17.6 million | 8% |
| Net Income | ($19.4 million) | ($20.2 million) | n/a |
| Adjusted EPS | ($0.23) | ($0.27) | n/a |
Source: Company earnings report.
What happened with Pacific Biosciences of California this quarter? The general theme of the quarter was that the Sequel System launch is going as planned, and management is actually fulfilling orders more slowly than it could to make sure there aren't any bugs when customers start working with the product. But you can start to see the financial improvements, and other metrics start to pick up, as well. Here are a few highlights.
Gross profit increased from $5.9 million a year ago, or 33.6% of sales, to $9.5 million, or 49.7% of sales. The increase was due to higher-margin sales of Sequel Systems.
Thirty Sequel Systems were ordered in the quarter, half from new customers. Eighteen systems shipped versus 10 in Q4 2015. Going forward, Sequel will be almost all of the company's shipments.
In total, there have been 79 Sequel System orders in two quarters, which is about half of the number of systems the last generation sold in five years.
Despite the continued losses, the company has a lot of runway, with $91.5 million on the balance sheet.
The Sequel System. Image source: Pacific Biosciences.
What management had to say Management was still very bullish on the long-term trajectory of the company on its conference call. They said revenue for the year will be at least $93 million, with a gross margin in the high 40% range. Net loss will be about $73 million, partly due to the end of Roche contract revenue that the company has benefited from in the past. For this upcoming quarter, management expects to grow sequentially as more systems ship to customers and product revenue picks up.
This summer, there will be a transition to a high-volume smart-cell supplier, which should bring higher margins. Along with software updates, this will help drive higher shipments of Sequel in the second half of the year.
Looking forward Clearly, losses will continue for Pacific Biosciences, but the new Sequel System appears to be performing well and is starting to improve financial statements. Long term, that should help drive the company toward profitability, with ongoing product revenue from cells. As 2016 unfolds, growth in installs, backlog, and cell revenue is what investors will need to keep an eye on as signs the business is on the right path.
The article Pacific Biosciences of California Pushing Toward Sustainable Growth originally appeared on Fool.com.
Travis Hoium has no position in any stocks mentioned. The Motley Fool recommends Pacific Biosciences of California. Try any of our Foolish newsletter services free for 30 days. We Fools may not all hold the same opinions, but we all believe that considering a diverse range of insights makes us better investors. The Motley Fool has a disclosure policy.
Copyright 1995 - 2016 The Motley Fool, LLC. All rights reserved. The Motley Fool has a disclosure policy.