Ouch: Qualcomm Might Finally Lose Its Clutch on the iPhone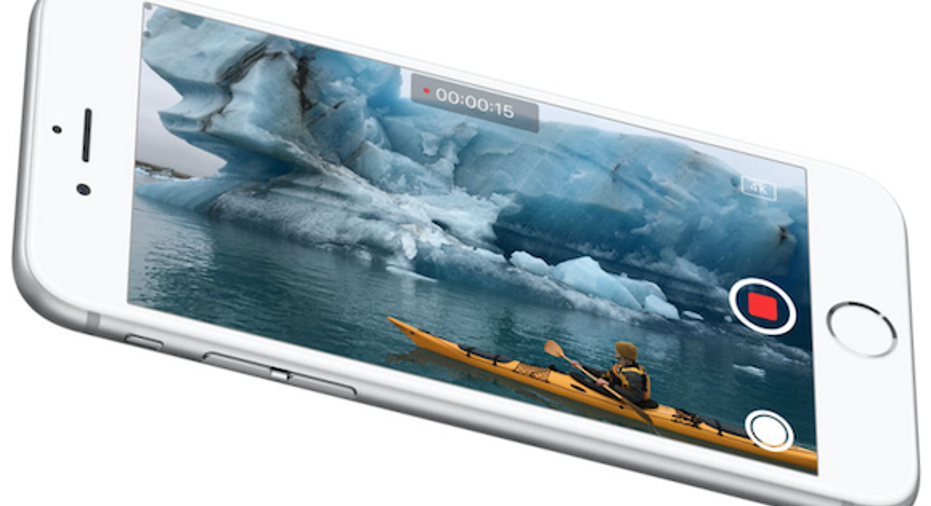 iPhone 6s. Image source: Apple.
Stop me if you've heard this one before.
For years, Intel has been trying its darnedest to win back a spot in Apple's iPhone. Qualcomm grabbed the all-important cellular baseband design win back in 2011 with the iPhone 4s -- a cushy slot that the mobile chip giant has exclusively enjoyed ever since.
The funny thing was that Qualcomm was displacing Infineon, which Intel had just acquired. So Intel technically was in the iPhone for a very brief period of time via Infineon. Apple just ditched Intel almost immediately after the acquisition. You've probably heard plenty of rumors and speculation from Street analysts about Intel possibly winning back the Mac maker with its XMM 7360 LTE modem.
Well, investors now have the closest thing to possible confirmation, directly from Qualcomm itself.
"Is it OK if we see other people, too?"Following a "meh" earnings report last night, CEO Steve Mollenkopf fielded analyst questions on the customary conference call. When asked about the possibility of "second sourcing at large customers," Mollenkopf acknowledged:
Translation: Qualcomm has been quietly preparing itself for a day when Apple starts buying modems off Intel, too.
It's extremely common for gadget makers, including Apple, to procure components from multiple vendors. This provides negotiating leverage to get better volume discounts, and generally just reduces overall supplier risk. The tricky part with cellular baseband modems has always just been that Qualcomm makes the absolute best multimode basebands that support a wide range of cellular standards, so Apple can reduce the number of iPhone variants it needs to make. Apple likes to keep things simple.
It was always just a matter of time before Intel closed the gap and caught up enough for Apple to consider it. Even if Qualcomm still has a technological lead, Intel is now finally able to provide a sufficiently competitive solution that serves as a compelling alternative for Apple, since you can't ignore the overall benefits of second sourcing.
No longer the main flameWhat investors are witnessing is the culmination of a very important risk factor for Qualcomm that's only been getting more prominent over the years. The combined concentration of Apple and Samsung was nearly half of Qualcomm's consolidated revenue in fiscal 2014. This figure declined modestly in fiscal 2015 from 49% to 45%, but that's still a pretty massive portion of sales coming from just two customers. We all remember how much it hurt when Samsung went with its own Exynos chips in the Galaxy S6, and how much of a relief it was when Qualcomm won back some variants in the Galaxy S7.
At this point, it seems almost assured that Apple is about to start buying some modems from Intel, although the mix is unclear at this point. Congratulations, Intel.
The article Ouch: Qualcomm Might Finally Lose Its Clutch on the iPhone originally appeared on Fool.com.
Evan Niu, CFA owns shares of Apple. The Motley Fool owns shares of and recommends Apple and Qualcomm. The Motley Fool recommends Intel. Try any of our Foolish newsletter services free for 30 days. We Fools may not all hold the same opinions, but we all believe that considering a diverse range of insights makes us better investors. The Motley Fool has a disclosure policy.
Copyright 1995 - 2016 The Motley Fool, LLC. All rights reserved. The Motley Fool has a disclosure policy.