Organovo Isn't Worried About the Competition, But Should It Be?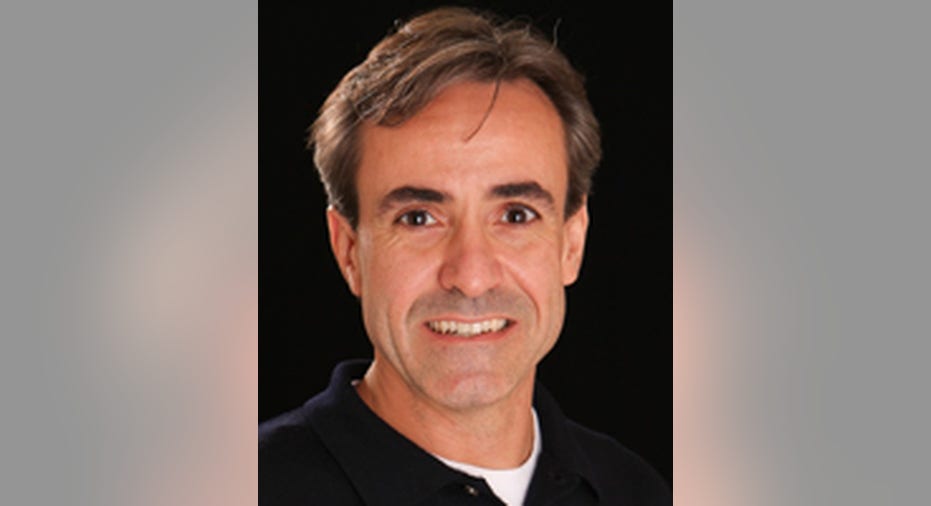 Human liver tissue. Image source: Getty Images.
What's the first company you think of when you hear the phrase "3D bioprinting"? For many investors, the answer is Organovo Holdings . One good reason Organovo's name would be at the tip of your tongue is that it's the only publicly traded company focusing on 3D bioprinting of human tissues. That doesn't mean Organovo's the only player in the up-and-coming technology, though.
No worries?
At Organovo's last earnings conference call, CEO Keith Murphy was asked point-blank about his company's competition. An analyst asked Murphy, "If I was president of Merck or one of the big pharmaceutical companies -- why would I choose your company? Are there competitors that have price advantage, or is Organovo's technology such that -- it's very superior to other technology but it tends to do the same thing?"
Murphy replied that Organovo's 3D-bioprinted human liver tissue primarily competes against animal tissues and 2D cell cultures. But what about other 3D bioprinting companies? Murphy said: "There is some use of other technologies that have been around since around 2007, 2008, that people do turn to sometimes, but those are low-single-digit percentages of the market and not major a driver for us in terms of competing with them." (Quotes from the earnings call transcript, by the way, come from S&P Global Market Intelligence.)
As for the analyst's hypothetical question about being Merck's president, the truth is that Merck has already chosen Organovo. The big drugmaker signed a deal last year with Organovo to focus on toxicology andcustom tissue disease modeling. Organovo also counts four other of the top 25 pharmaceutical companies as customers.
Organovo doesn't appeared to be too worried about 3D bioprinting competition.I wonder, though, if perhaps it should be looking over its shoulders at least a bit.
Another perspective
I recently spoke with Glauco Souza, the CEO of privately held n3D Biosciences. Like Organovo, n3D focuses on creating 3D cell cultures. Also like Organovo, n3D generated six-figure revenue last quarter, according to Souza. He added that his company's cash burn rate is "much lower" than Organovo's.
Glauco Souza. Image source: n3D Biosciences.
Organovo's partnerships with major players like Merck and cosmetics maker L'Oreal have generated buzz for its 3D bioprinting technology. Partnering is also important for n3D Biosciences. Souza pointed to his company's recently formed alliance with Greiner Bio-One, a global medical-technology company.
Souza said that n3D is talking with the same prospects that Organovo targets but didn't name any specific companies. He echoed some of Murphy's statements about the challenges of winning new business with a relatively new technology. In particular, Souza noted that it's tough to gain accounts that have used animal tissues.
In his earnings call remarks, Murphy mentioned that a key step is to "educate the market." Souza had a similar take, telling me that some scientists with prospective customers can be skeptical at first. He said published works about the advantages of 3D tissues help bolster n3D's case. That's right in line with Murphy's statement that publications are "a big driver" that helps with sales efforts.
While both Organovo and n3D Biosciences face the hurdle of educating customers to build market awareness, that should become a lesser challenge over time. As more customers embrace 3D tissues, the question will turn more toward what the analyst asked Murphy: "Why would I choose your company?"
For Souza, probably the most important answer to that question is throughput, or the rate of processing. He said the biggest competitive advantage for n3D's technology is high throughput. Organovo uses a layer-by-layer method in its 3D bioprinting process. N3D instead magnetizes cells and shapes the cells using the magnetic forces, which Souza maintains is a much quicker approach than the one Organovo uses.
Souza acknowledges that n3D and Organovo can compete head-to-head in some cases. However, he also said he sees opportunities for customers to benefit from both companies' approaches -- Organovo's lower throughput and n3D's high throughput.
Looking ahead -- and behind
If you listen to Murphy for a while, you'll hear him talk about the tremendous potential for 3D bioprinting. Souza believes the future is bright for the technology also. While the primary focus now is on toxicity testing and drug research, he pointed out the opportunity for significant advances in precision medicine and regenerative medicine using 3D cells.If Murphy and Souza are right, the 3D bioprinting market should be large enough to support several players.
In the meantime, it's obvious that Souza and n3D are watching Organovo closely. Souza admitted that he's "intrigued with Organovo." It's uncertain, though, to what extent Murphy and Organovo are keeping an eye on n3D and other smaller rivals. As Murphy said, those competitors have only a small percentage of the market right now.
But while Organovo probably doesn't have much to worry about today, underestimating the competition has proved to be a mistake for other companies in other industries. Looking ahead to the future is great. However, looking behind to make sure no one is sneaking up on you isn't a bad idea, either.
The article Organovo Isn't Worried About the Competition, But Should It Be? originally appeared on Fool.com.
Keith Speights has no position in any stocks mentioned. The Motley Fool has no position in any of the stocks mentioned. Try any of our Foolish newsletter services free for 30 days. We Fools may not all hold the same opinions, but we all believe that considering a diverse range of insights makes us better investors. The Motley Fool has a disclosure policy.
Copyright 1995 - 2016 The Motley Fool, LLC. All rights reserved. The Motley Fool has a disclosure policy.