Orbital ATK Inc Is Right on Target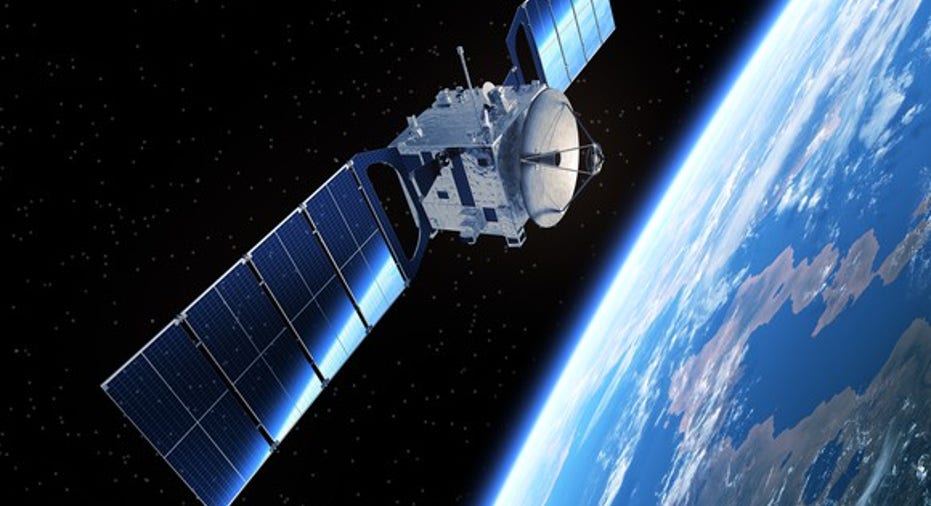 Orbital ATK (NYSE: OA) wasn't expecting a blockbuster first quarter because it was going up against a tough comparable quarter, and its workload this year is weighted toward the back half. However, it still managed to stay on pace with its forecast, allowing it to reaffirm its full-year outlook. Meanwhile, the company captured a slew of new orders, which puts it on pace to deliver robust growth next year.
Orbital ATK results: The raw numbers
| Metric | Q1 2017 | Q1 2016 | Year-Over-Year Change |
| --- | --- | --- | --- |
| Revenue | $1.09 billion | $1.06 billion | 2.7% |
| Adjusted operating income | $117.4 million | $130.2 million | (9.8%) |
| Adjusted earnings per share | $1.23 | $1.44 | (14.6%) |
Data source: Orbital ATK.
Image source: Getty Images.
What happened with Orbital ATK this quarter?
Orbital ATK was up against some tough comps this quarter.
Revenue in the flight systems group was up 4.8% versus last year's first quarter to $371 million thanks to higher activity in the aerospace structures division. Operating income, though, dropped 18.3% to $40.6 million due to lower margins on some of its aerospace structures division and propulsion systems division contracts.
Defense systems group revenue increased 4.6% from the year-ago quarter to $451 million thanks to higher activity on armament systems contracts. However, operating income declined 8.9% because of favorable profit adjustments in the year-ago quarter that didn't occur in this year's first quarter.
Space systems group revenue rose 5.2% to $301 million as a result of higher activity on satellite systems and advanced programs divisions contracts. That said, operating income dropped 9.6% due to a favorable profit adjustment last year on an advanced program division contract that didn't occur this year.
Orbital ATK's corporate segment reported negative $38 million in revenue during the quarter, which was more than the negative $15 million it reported in the year-ago quarter. That's why companywide revenue didn't grow as fast as revenue across its three groups.
What management had to say
CFO Garrett Pierce commented on the company's financial results:
Meanwhile, CEO David Thompson reiterated those comments and went into a bit more detail on the new order bookings:
One thing Thompson points out is that a large percentage of the new orders it booked during the quarter were shorter-duration contracts. Because of that, the company will be able to capture the revenue from these awards much sooner, which puts it on pace to reaccelerate revenue growth later this year and into next.
Looking forward
That said, despite the solid start to the year and the increase in short-term contracts, the company isn't adjusting the full-year outlook it provided last quarter. Instead, Orbital ATK still sees revenue in the range of $4.55 billion to $4.625 billion, which is up 3% from last year at the midpoint. Meanwhile, it anticipates that earnings will be in the range of $5.80 to $6.20 per share, which represents a 20% increase at the midpoint.
10 stocks we like better than Orbital ATKWhen investing geniuses David and Tom Gardner have a stock tip, it can pay to listen. After all, the newsletter they have run for over a decade, Motley Fool Stock Advisor, has tripled the market.*
David and Tom just revealed what they believe are the 10 best stocks for investors to buy right now...and Orbital ATK wasn't one of them! That's right -- they think these 10 stocks are even better buys.
Click here to learn about these picks!
*Stock Advisor returns as of May 1, 2017.
Matt DiLallo owns shares of Orbital ATK. The Motley Fool recommends Orbital ATK. The Motley Fool has a disclosure policy.