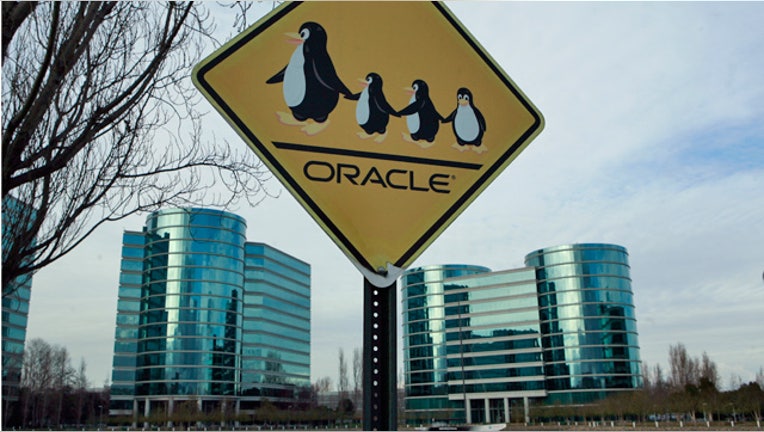 Driven by a 48% jump in sales, Oracle (NASDAQ:ORCL) weighed in with stronger-than-expected fiscal first-quarter results on Thursday after the bell, lifting the business software   maker's stock in late trading.
Larry Ellison-run Oracle posted net income of $1.4 billion, or 27 cents a share, a 20% rise from $1.1 billion, or 22 cents a share, in the year-earlier period. Excluding one-time items, its earnings jumped 38% to 42 cents a share, beating the Street's view of 37 cents.
Oracle posted a 48% rise in revenue to $7.5 billion and a 50% increase in non-GAAP revenue to $7.6 billion. Analysts had been calling for revenue of $7.27 billion.
Oracle said its new software license revenues jumped 25% to $1.3 billion, while its software license updates and product support revenues climbed 11% to $3.5 billion. The company's non-GAAP operating margin came in at 39%.
In a statement, Ellison hailed Oracle's Exadata database machine, saying it "continued to win new customers in Q1" and its worldwide pipeline exceeds $1.5 billion for the full fiscal year.
Oracle also introduced its new president, Mark Hurd, who was ousted at Hewlett-Packard (NYSE:HPQ) in a controversial move amid an ethics scandal. Ellison has emerged as one of Hurd's biggest proponents.
"Next week at Oracle OpenWorld we will announce two new high-end systems that combine Sun hardware with Oracle software," said Hurd. "We will invest over $4 billion in research and development this year, so our already robust product portfolio is only going to get stronger."
Shares of Oracle received a jolt from the stronger-than-expected results, climbing 3.5% to $26.25 in late trading on Thursday. The stock had rallied ahead of the earnings announcement, jumping double-digits over the past four weeks.