Oracle Corporation Wants to Squeeze $9 Billion Out of Google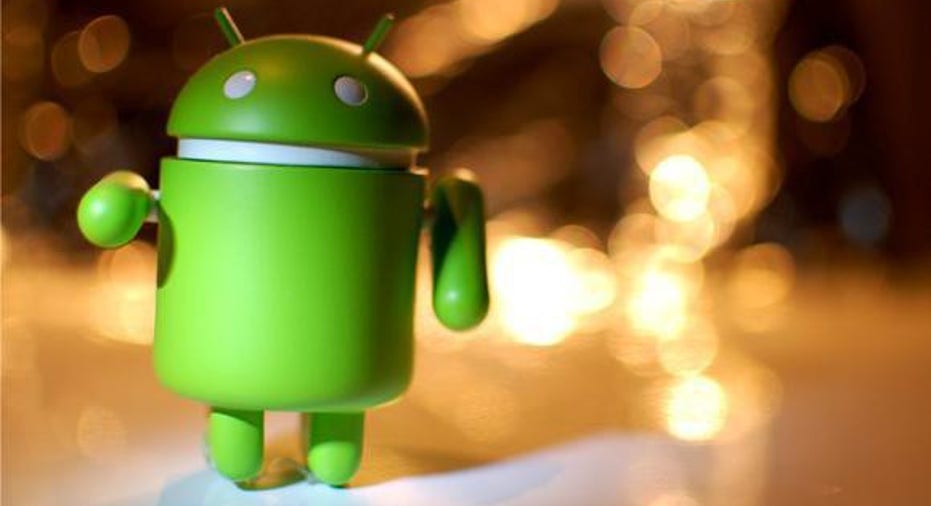 Oracle and Alphabet 's Google have been locked in litigation regarding the programming language Java ever since Oracle's acquisition of Sun Microsystems in 2010.
Sun Microsystems originally developed Java as an open-source language that could be written once and run on any device equipped with the Java Virtual Machine (JVM). In 2005, Google bought Android and developed it into its first mobile OS. Some parts of the OS used Java, but it wasn't considered a legal issue until Oracle acquired Sun and asked Google for a licensing agreement to use its Java APIs (application programming interfaces). Google refused on grounds that Java was an open-source OS and that APIs couldn't be copyrighted, and Oracle sued Google for copyright infringement.
Image source: Pixabay.
Google seemingly won the case in 2012, but the ruling was partially reversed in 2014, nullifying Google's claim that APIs couldn't be copyrighted. The U.S. Supreme Court refused to hear the case and it's been sent back to a lower court to let Google argue its case. The new case started on May 9, with Oracle now asking for $8.8 billion indamages.
What's Oracle's argument?
Google claims that its use of certain parts of Java are covered under "fair use," which allows for limited copying. Oracle claims that Google made a lot of money from Android, and that it isn't paying its fair share for the Java features it uses.
Google has never officially disclosed how much revenue the mobile OS generates, but Oracle claimsthat Google generated $31 billion in revenue and $22 billion in profit from Android over the past eight years. That revenue was generated by displaying mobile ads and taking a 30% cut of app sales from Google Play. Google has neither confirmed nor denied those figures, but requested that the court redact and seal those documents because they contained "extremely sensitive information."
$8.8 billion would represent a big share of what Oracle alleges Google has racked up in Android profits, and it would eclipse the $7.4 billion it paid for Sun and nearly match its $9.01 billion in total revenues last quarter. But before Oracle investors get too excited, they should remember that its previous request for $6 billion fromGoogle in 2011 was rejected by the judge for being too high.
Image source: Google.
How badly could this hurt Google?
An $8.8 billion charge would be equivalent to 10% of Alphabet's projected sales of $87.1 billion for the year. That charge would hurt, but the case will likely drag on for a few more years, and the final fine (if Google is found guilty) would likely be much lower. A large portion of any charge could also be offset by a potential $3.5 billion tax windfall for Alphabet from Intel's ongoing battle against theIRS.
A bigger issue would be reduced Android profitability as smartphone and tablet sales peak. Research firm Gartner expects smartphone sales to grow just 7% this year, compared to14% growth in 2015. IDC reportsthat tablet shipments have fallen for six consecutive quarters, and are expected to continue posting negative growth for the foreseeable future. This means that fewer new customers will view mobile ads or download apps on Android. Moreover, Android's profitability is greatly reduced in markets like China, which block the Play Store and allow OEMs to develop "forked" versions of Android which cut Google out of the loop. Google also faces a probe in the EU which could force it to "unbundle" certain first-party apps from Android.
If these pressures throttle Android's growth and Oracle wins a cut of future Android revenues, Google's mobile growth could suffer. However, Google's expansion of Android to other platforms -- like smart homes, TVs, and other connected devices -- might reduce its dependence on smartphones and tablets over the long term.
The key takeaway
Alphabet investors shouldn't worry too much about the Oracle lawsuit, which won't likely be settled anytime soon. However, they should keep an eye on any financial disclosures which come out of the trial that could provide deeper insights into Google's mobile business. Oracle investors should focus more on the company's stagnant sales growth and its sluggish transition to the cloud instead of dreaming about an $8.8 billion payday from Google.
The article Oracle Corporation Wants to Squeeze $9 Billion Out of Google originally appeared on Fool.com.
Suzanne Frey, an executive at Alphabet, is a member of The Motley Fool's board of directors. Leo Sun has no position in any stocks mentioned. The Motley Fool owns shares of and recommends Alphabet (A shares), Alphabet (C shares), and Gartner. The Motley Fool owns shares of Oracle. The Motley Fool recommends Intel. Try any of our Foolish newsletter services free for 30 days. We Fools may not all hold the same opinions, but we all believe that considering a diverse range of insights makes us better investors. The Motley Fool has a disclosure policy.
Copyright 1995 - 2016 The Motley Fool, LLC. All rights reserved. The Motley Fool has a disclosure policy.