OptionsHouse vs. Fidelity for Individual Retirement Accounts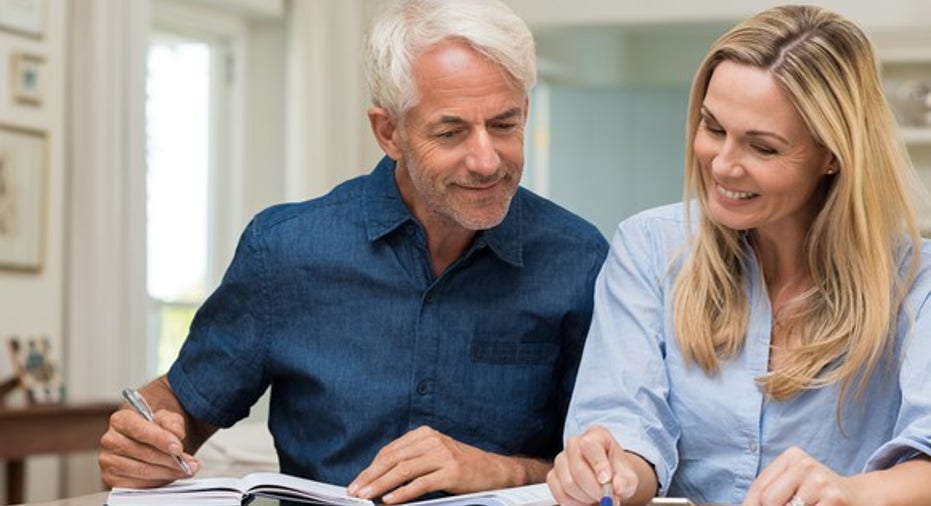 Studies routinely show that most people who are automatically enrolled in a retirement plan stick with it. By contrast, people who have to exert some effort to start saving are less likely to do so. It's not surprising, then, that people are more likely to save through an employer plan than open an IRA on their own.
The likely problem is that many would-be savers get bogged down in the small details. So, today, let's look at how to compare brokers for IRAs by comparing OptionsHouse and Fidelity on the criteria that matter most to retirement investors.
Commission prices by trade type
Trading costs are falling rapidly, and most trades now start at a price of $5.00 or less. This is the case at OptionsHouse and Fidelity, which have a base commission price of just $4.95 for the most common trade types.
| Brokerage | Stocks and ETFs | Stock Options | Mutual Funds |
| --- | --- | --- | --- |
| OptionsHouse | $4.95 per trade | $4.95 + $0.50 per contract | $20.00 per purchase |
| Fidelity | $4.95 per trade | $4.95 + $0.65 per contract | $49.95 per purchase |
Data sources: Company websites.
Don't take a broker's price list as being set in stone. Many brokers offer the ability to make some trades or investments without paying a commission. In addition, new investors may receive financial incentives for opening an IRA account. See if you qualify for special offers, which include cash bonuses and free trades worth thousands of dollars.
Mutual funds, ETFs, and commission-free choices
Fund investors have reason to be pickier when it comes to a brokerage, as offerings can vary wildly. Here's how OptionsHouse and Fidelity compare in fund selection.
| Brokerage | Total Mutual Funds | No-Load, No-Transaction-Fee Funds (NTF) | Commission-Free ETFs |
| --- | --- | --- | --- |
| OptionsHouse | More than 12,100 | None | None |
| Fidelity | More than 11,500 | More than 3,600 | 91 (Fidelity and iShares ETFs) |
Data sources:Barron's, company websites, and representatives.
Depending on the funds you want to invest in, either broker may be a better choice. Fidelity has substantially more funds and ETFs that you can invest in without paying a commission. That said, if a fund isn't on Fidelity's free list, OptionsHouse's standard mutual fund commission of $20.00 is lower than Fidelity's price of $49.95.
Minimum deposits for IRA accounts
Some brokers require that their customers start with a meaninfully large deposit in order to open an account. That's not the case at OptionsHouse or Fidelity, neither of which have a minimum deposit requirement for IRAs. Thus, you can get started with a deposit that fits your budget, whether that's $5 or $5,000.
Of course, sometimes it's advantageous to deposit more than the minimum. See if your ideal broker offers a perk for making a larger deposit before opening an account -- you never know what perks you might qualify for!
Fidelity and OptionsHouse are no-minimum IRA brokers. Image source: Getty Images.
Investing in foreign stocks and ADRs
If you'd like to diversify your portfolio by adding stocks around the world, you'll need to be choosier about the brokerage you pick for your IRA.
Investors who prefer to invest in foreign stocks and bonds with funds can use just about any broker. Ultimately, there are plenty of foreign stock ETFs that trade on U.S. markets, and are thus accessible through virtually any American brokerage.
Differences emerge when it comes to investing in individual stocks. While both OptionsHouse and Fidelity offer the ability to trade American depositary receipts (ADRs) -- think foreign stocks with tickers on U.S. markets -- only Fidelity offers the ability to send trades to stock exchanges in other countries. Currently, Fidelity customers can trade on 25 different markets around the world.
In general, international trades tend to be more expensive, and only a short list of brokers currently offer the capability to invest overseas.
Mobile app reviews
You can check your account and make trades from your mobile phone or tablet from anywhere around the world. Here's how each broker's users and customers rated their mobile trading apps, as of March 9, 2017.
| Brokerage | Apple App Store | Google Play |
| --- | --- | --- |
| OptionsHouse | 1.6 stars | 3.1 stars |
| Fidelity | 4.7 stars | 4.7 stars |
Data sources: Relevant app stores.
IRA account fees and service charges
As a rule, financial accounts come with a long list of fees. There are two fees for IRA accounts that you should be aware of. The first type is a maintenance fee, or a charge just for having an account. The second type is an inactivity fee, or a special fee levied on accounts that do not meet a specific broker's minimum activity level.
The good news is that neither OptionsHouse or Fidelity charge either type of fee, but keep both fees in mind if you continue further on the hunt for an IRA broker. These fees can occasionally add up to hundreds of dollars on an annual basis.
OptionsHouse vs. Fidelity for IRA accounts
Realistically, there is a broker for every type of investor, but there isn't one broker for every investor. Depending on your needs, either could be a good fit. Living up to its name, OptionsHouse may score an advantage for having lower-cost options trades, but it doesn't offer any fee-free funds, which may deter some fund investors. Fidelity scores for fee-free funds, highly rated mobile apps, and international stock trades, but options traders would pay more in commissions to use Fidelity's service.
It really all comes down to how each broker's features and fee schedules fit within the needs of your portfolio. To be clear, The Motley Fool does not endorse any particular brokerage, but we can help you find one that's a good fit for you. VisitFool.com's IRA Centerto compare several brokers all on one page.
10 stocks we like better thanWal-MartWhen investing geniuses David and TomGardner have a stock tip, it can pay to listen. After all, the newsletter theyhave run for over a decade, the Motley Fool Stock Advisor, has tripled the market.*
David and Tomjust revealed what they believe are theten best stocksfor investors to buy right now... and Wal-Mart wasn't one of them! That's right -- theythink these 10 stocks are even better buys.
Click hereto learn about these picks!
*StockAdvisor returns as of March 6, 2017The author(s) may have a position in any stocks mentioned.