Opko Health Sets Its Sights on Diabetes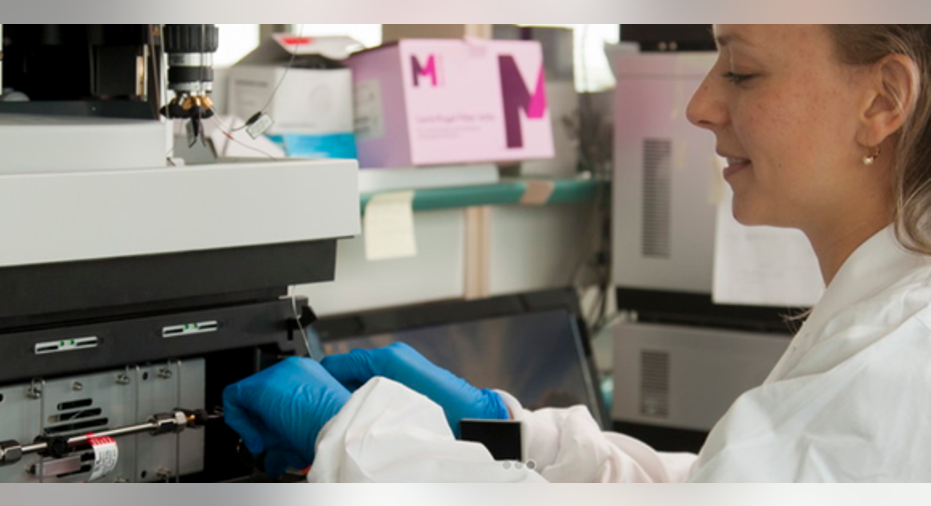 Image source: StockMonkeys.com, via Flickr.
Opko Health's CEO Phillip Frost isn't shy when it comes to deal-making. Throughout his career, he's focused considerable attention on growing companies via acquisition, and that's turned him into one of healthcare's richest entrepreneurs. At Opko Health, Frost has already orchestrated a slew of deals that have pumped up the company's pipeline and expanded it into specialty testing. Yesterday, Frost continued to bulk up Opko Health's R&D program with a $60 million deal to acquire Transition Therapeutics , a microcap clinical-stage drugmaker working on therapies addressing metabolic diseases including diabetes.
What Phillip Frost wants, he gets
In the decade since he sold Ivax Labs to Teva Pharmaceutical Industries for more than $7 billion and took on the full-time job of Chairman of Teva Pharmaceutical's board of directors, Frost has remained one of the most influential healthcare investors on the planet.
He founded Opko Health in 2007, and over the years, he's orchestrated a number of transactions that are starting to pay off for investors.
In 2011, he acquired Claros to get Opko Health the technology behind Claros 1, an in-office diagnostic tool that could begin generating meaningful sales soon. Other deals resulted in Opko Health's getting Varubi, a drug for chemotherapy-induced nausea; Rayaldee, a vitamin D prohormone; and hGH-CTP, a long-acting human growth hormone.
Varubi, which Opko Health licensed to Tesaro, won FDA approval last year; Rayaldee got the FDA green light in mid-June; and hGH-CTP's phase 3 results are anticipated soon. If hGH-CTP's results are positive, that could translate into hundreds of millions of dollars in milestone payments, plus royalties, from Pfizer, which licensed the drug from Opko Health back in 2014.
Those acquisitions are paying off, but Frost's most transformative deal at Opko Health was last year's $1.5 billion acquisition of BioReference Labs, a specialty lab company. That deal turned Opko Health into a company with sales approaching a billion dollars annually, and put it on track to turn a profit next year for the first time in the company's history.
OPK Revenue (TTM) data by YCharts.
Filling the funnel
With Varubi and Rayaldee on the market this year and hGH-CTP results on deck soon, Frost is eager to bulk up Opko Health's pipeline. Opko Health's decision to buy Transition Therapeutics helps accomplish that.
Although Opko Health lands three drugs in this deal, the most intriguing asset it's getting in this acquisition is TT401, a once-weekly drug for type 2 diabetes.
TT401 targets GLP-1 and glucagon receptors and earlier this year, phase 2 trial results showed that it reduces body weight and improves HbA1c levels, a marker used to measure sugar metabolism in diabetics.
Type 2 diabetes patients dosed with TT401 lost more weight than patients who were given AstraZeneca's Bydureon or a placebo. Additionally, TT401 patients achieved a reduction in HbA1c levels similarto those achieved with Bydureon.
Image source: Opko Health.
TT401's results suggest it matches up to Bydureon; however, the HbA1c results weren't strong enough to convince codevelopment partner Eli Lilly & Co. to stick around. In April, Eli Lilly decided not to pursue a late-stage study of TT401, returning rights to the drug to Transition Therapeutics instead.
While that decision suggests Eli Lilly finds greater value in spending its R&D dollars on other diabetes drugs in its pipeline, Frost appears to think Eli Lilly's decision devalued TT401 to levels low enough to make it worth the risk of buying. In discussing this deal, Frost claimed that TT401 "holds exceptional market potential."
Looking ahead
Frost has a proven ability to find approvable products tucked away in pipelines, but that doesn't guarantee that Transition's drugs will be winners. Unfortunately, it will be a while before late-stage data is in hand that could show that TT401 can win sales away from Bydureon. In the first quarter of 2016, AstraZeneca'sBydureon sales totaled $135 million.
Nevertheless, investors might want to give Frost the benefit of the doubt on this acquisition. As Opko Health's biggest shareholder, he has a lot of incentive to make deals that have a high likelihood of panning out for investors.
The article Opko Health Sets Its Sights on Diabetes originally appeared on Fool.com.
Todd Campbell has no position in any stocks mentioned.Todd owns E.B. Capital Markets, LLC. E.B. Capital's clients may have positions in the companies mentioned. Like this article? Follow him onTwitter where he goes by the handle@ebcapital to see more articles like this.The Motley Fool recommends Teva Pharmaceutical Industries. Try any of our Foolish newsletter services free for 30 days. We Fools may not all hold the same opinions, but we all believe that considering a diverse range of insights makes us better investors. The Motley Fool has a disclosure policy.
Copyright 1995 - 2016 The Motley Fool, LLC. All rights reserved. The Motley Fool has a disclosure policy.