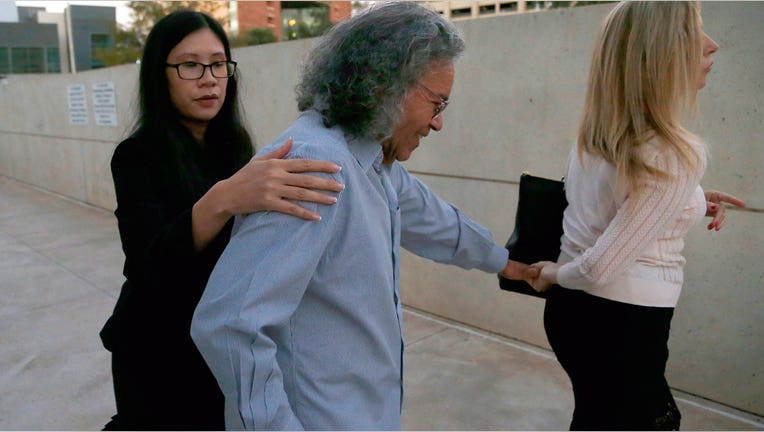 INSYS Therapeutics' (NASDAQ:INSY) founder Dr. John N. Kapoor resigned from his role with the company's board in the wake of being charged with participating in a nationwide opioid bribery and kickback scheme.
Kapoor said in a statement released late Sunday, that while he was confident he would be fully vindicated, he had decided to resign from the board because he didn't want to interfere with the company's performance.
"I am confident that I have committed no crimes and believe I will be fully vindicated after trial," he said. "Nevertheless, I realize that my continued involvement with INSYS will only serve to draw unnecessary attention to the company and its employees, and distract the management team from my primary goal when I founded INSYS—helping patients."
Kapoor said he will put his shares in an independently-controlled trust in order to remain committed to the company as a long-term stockholder. He is the company's majority shareholder. INSYS shares plunged on Thursday before the Nasdaq halted trading, which hadn't resumed as of Monday morning.
The billionaire businessman, who stepped down as CEO in January, was arrested last week on charges of participating in bribery and racketeering to push the company's fentanyl-containing painkiller drug for cancer patients, known as Subsys. Kapoor has been accused of providing doctors with bribes and kickbacks in exchange for overprescribing Subsys to patients, most of whom were not even diagnosed with cancer, according to the Department of Justice (DOJ). The DOJ referred to Subsys as an "extremely dangerous and addictive form of fentanyl."
Kapoor and some other former INSYS executives have also been charged with misleading insurance providers into approving the prescriptions.
The former CEO was released on $1 million bail and is due in court next month. On Sunday, INSYS recorded $150 million as the minimum liability for a potential settlement with the DOJ.