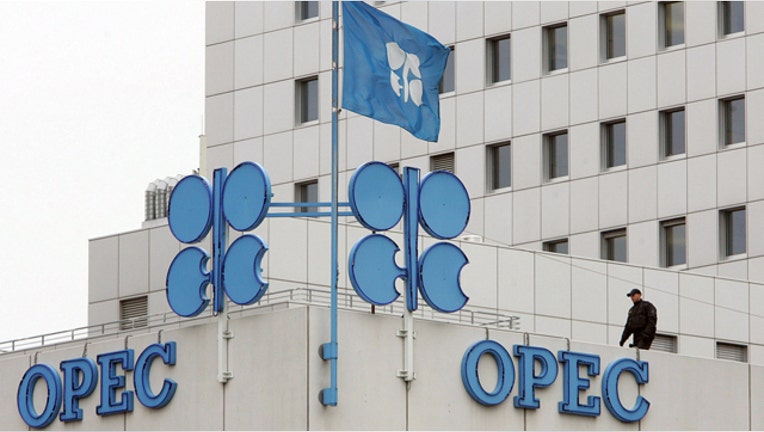 The Organization of the Petroleum Exporting Countries pumped more crude oil last month even as the group geared up to complete a plan to cut output at its meeting at the end of this month in an effort to stabilize oil prices.
OPEC's crude oil output increased by 240,000 barrels a day in October to 33.64 million barrels a day, the group said in its monthly oil market report Friday, with Nigeria, Libya and Iraq driving the supply boost.
OPEC's October production is now well in excess of the high-end of the output range the group agreed to at a meeting in Algiers in September, highlighting the challenge members will face implementing that deal at its next meeting in Nov. 30 in Vienna. According to the report, the group was pumping almost 1 million barrels a day more than what is expects demand for its crude to be next year.
The countries driving the bulk of the increase--Nigeria, Libya and Iraq--are those seeking exemptions from the cut.
Without a cut, the world's oil stockpiles are likely to keep building, putting further pressure on oil prices, which are still trading below $50 a barrel, down from the more than $100 levels seen in mid-2014.
"Looking ahead, it is important to consider the immediate impact that the assumed global supply/demand balance has on inventories, given the expected demand for OPEC crude in 2017 of 32.7 million barrels a day," OPEC said in its report.
"Adjustments in both OPEC and non-OPEC supply will accelerate the drawdown of the existing substantial overhang in global oil stocks and help bring forward the rebalancing of the market," the report said.
OPEC's task of trimming global oil supplies is further challenged by producers outside the cartel, such as Russia, Brazil, Canada and Kazakhstan, which are also ramping up the amount they produce.
The potential for increased oil supplies comes as OPEC kept its outlook for world oil demand growth next year unchanged at 1.15 million b/d as economic activity has been muted, despite the more than two-year slump in oil prices.
The collapse in oil prices from over $100 a barrel in mid-2014 to below $50 currently has roiled the oil sector, forcing companies to cut spending and jobs and hammering the economies of OPEC producers, notably Venezuela, that rely on oil revenues.
Write to Selina Williams at selina.williams@wsj.com