OPEC Sees Surplus Shrinking in 2016, But Underscores Glut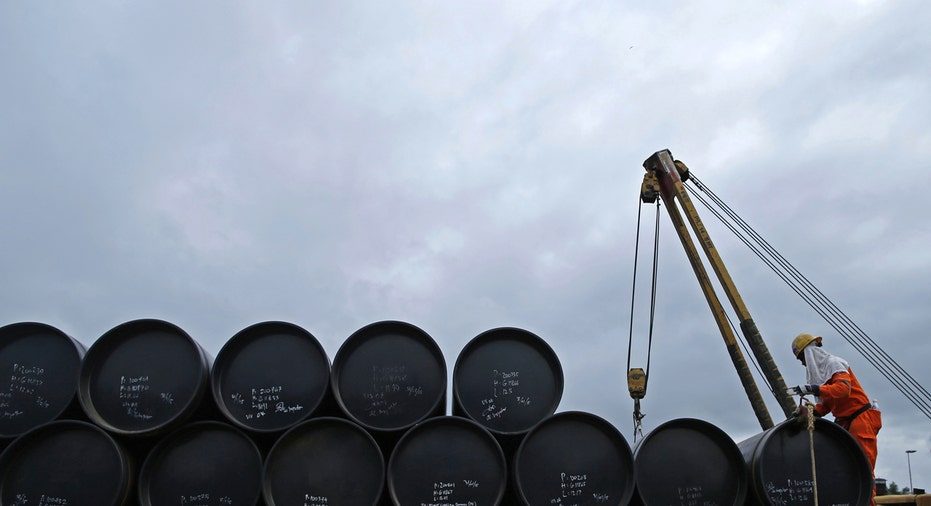 OPEC said its oil output fell in October and forecast supply from rival producers next year would decline for the first time since 2007 as low prices prompt investment cuts, reducing a global supply glut.
In a monthly report, the Organization of the Petroleum Exporting Countries said it pumped 31.38 million barrels per day (bpd) last month, down 256,000 bpd from September. That is the first decline since March, according to OPEC figures.
The forecast of a decline in supply outside OPEC, if realized, would be a further indication the group's strategy is working. OPEC last year abandoned a longstanding policy of propping up prices and instead raised output, seeking to recover market share taken by higher-cost rival production.
Oil is trading at around $45 a barrel, more than 50 percent below its price in June 2014.
"The recent decline in oil prices has encouraged additionaloil demand," OPEC said in the report. "It has also provided a challenging market environment for some higher-cost crude oil production, which has already shown a slowdown."
The group expects non-OPEC supply next year to fall by about 130,000 bpd, following growth of 720,000 bpd this year, "as nearly $200 billion of capex cutbacks this year and next create a gaping supply hole."
Oil companies have canceled or put on hold projects around the world and OPEC expects output in the United States, the biggest source of non-OPEC supply growth in recent years due to the shale boom, to be hit by reduced drilling activity.
OPEC production, which has surged since the policy shift of November 2014 led by record Saudi Arabian and Iraqi output, fell in October on export delays in Iraq and lower supply from Saudi Arabia and Kuwait, said the report, citing secondary sources.
The report points to a 560,000-bpd supply surplus in the market next year if the group keeps pumping at October's rate, down from 750,000 bpd indicated in last month's report.
For 2015 though, the report implies a much larger surplus of almost 1.8 million bpd due to high OPEC production and the still-growing rival supplies that have boosted inventories.
Underlining the current glut, OPEC said the market is in the midst of only the second period in a decade when inventories in developed economies have exceeded the five-year average by more than an "excessive" level of 150 million barrels. The first followed the 2008 financial crisis.
Inventories in OECD economies are currently 210 million barrels above the five-year average, OPEC said, more than the 180 million barrels above that average they stood at in early 2009.
"The build in global inventories is mainly the result of the increase in total supply outpacing growth in world oil demand over the first nine months of this year," OPEC said.
OPEC left its 2016 oil demand forecasts unchanged, predicting the world would need 30.82 million bpd of OPEC crude and global demand would grow by 1.25 million bpd, marking a slowdown from 1.50 million bpd in 2015. (Reporting by Alex Lawler; Editing by Dale Hudson and David Evans)