OPEC Report Suggests Oil-Price Rebound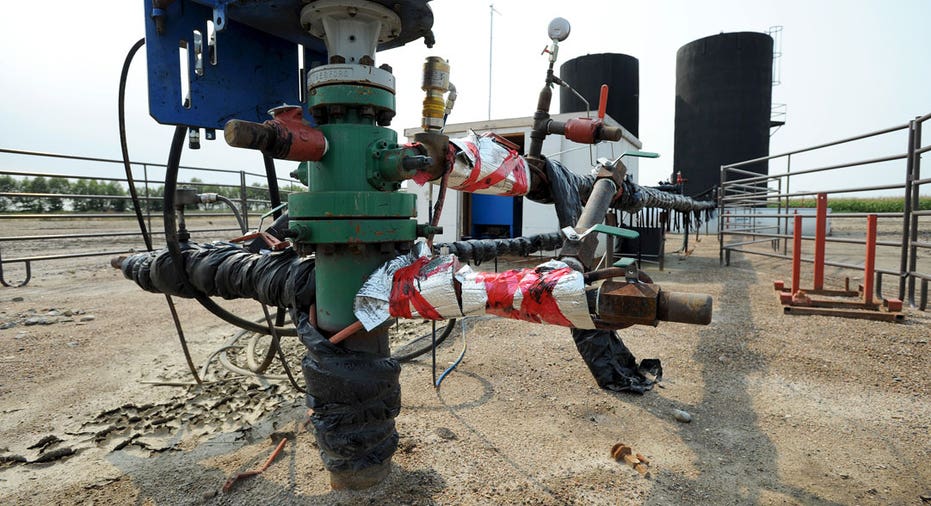 OPEC on Wednesday predicted oil prices would rebound, but the cartel said it expects to reduce its own production in the coming years.
The report comes after global oil prices this week fell to levels not seen since 2004 amid ballooning oversupply.
In its closely watched annual World Oil Outlook, published Wednesday, the Organization of the Petroleum Exporting Countries said it expects the price of its basket of crudes to rise to $70 a barrel in 2020 and $95 a barrel in 2040, compared with $30.74 a barrel on Monday.
Brent crude, the global benchmark, fell to $36.35 a barrel on Monday, the lowest settlement price since July 5, 2004.
The "need to develop oil production in more expensive areas will drive long-term oil prices higher," OPEC said in its report. Much of the recent oversupply has been led by the development of costly reservoirs in the U.S. and Canada, which started to slow after oil prices more than halved in the past year.
On top of North American competition, OPEC is facing the return of Iranian production after sanctions are lifted on Tehran next year. Nevertheless, OPEC members earlier this month said they would keep pumping full-tilt and rejected any output cap.
The organization's report suggests the group might have to change tack. It said it expects to cut its own supply to 30.6 million barrels a day in 2019. That is more than one million barrels a day lower than its production of 31.7 million barrels a day in November, which was its highest in three years.
Though OPEC has frequently revised its numbers in recent months, the production cut would come because rival production shows resilience while the global rise in oil demand is undermined by new government policies to cut energy consumption.
The current decline in oil prices is driving up demand for oil, the report said, forecasting a rise to 97.4 million barrels a day by 2020, compared with an estimated 92.8 million barrels a day this year. But OPEC added that the impact of lower crude prices would be mitigated by high taxes on motor oil along with fuel-efficiency measures, notably in China.
On the other hand, technological breakthroughs and a rebound in oil prices mean North American production likely will prove resilient despite their high cost.
The OPEC report said oil supply from the U.S. and Canada would reach 19.8 million barrels a day by 2020, an increase of 2.5 million barrels a day over 2014. Even production of U.S. light-tight oil--in which hydraulic-fracturing techniques extract crude from shale formations, at a cost often higher than $50 a barrel--is expected to rise to 5.2 million barrels a day in 2020 from 4.4 million barrels a day this year, according to the organization.
Write to Benoît Faucon at Benoît.Faucon@wsj.com