OPEC Reaches First Deal to Cut Oil Output Since 2008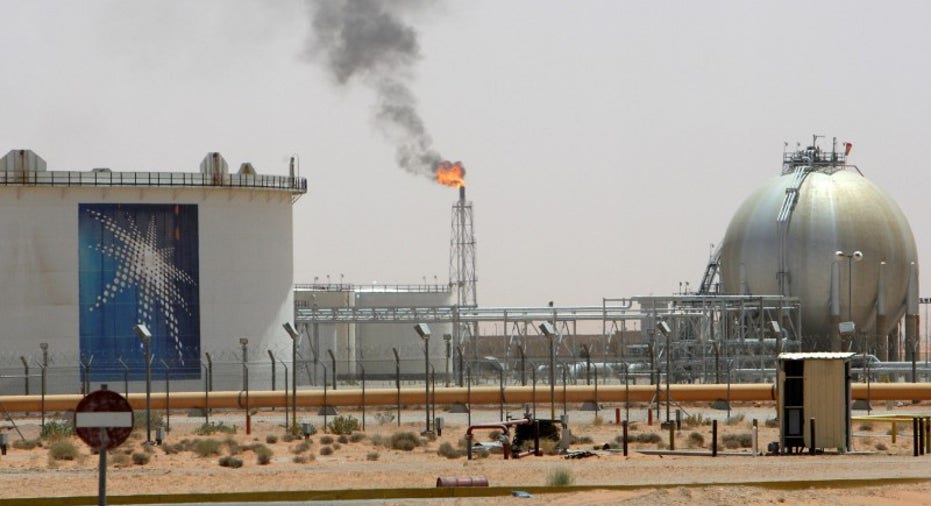 The world's largest oil exporters agreed on Wednesday to cut output for the first time in eight years to erode a global supply overhang that has persisted for two years and halved the value of a barrel of crude.
The Organization of the Petroleum Exporting Countries said it would agree to limit crude oil output to a maximum of 32.5 million barrels per day starting Jan. 1 for six months.
The cut was at the low end of production of a preliminary agreement struck in Algiers in September, and reduces production from a current 33.64 million bpd.
Saudi Arabia, OPEC's largest producer, has agreed to bear the lion's share of the cuts, but most member countries, including Iraq, which had initially refused to freeze its output, will limit their production.
Iran, Libya and Nigeria were all given special dispensation not to join in with the reduction, as the three are still fighting to boost their exports and regain market share lost to international sanctions, or civil unrest and violence.
Mohammed al-Sada, the energy minister for Qatar, and current president of OPEC, said key non-OPEC members had agreed to cuts of 600,000 bpd, of which Russia had committed to 300,000 bpd.
OPEC will meet its non-cartel counterparts to discuss their contribution to the effort to limit output on Dec. 9.
The price of oil rose by nearly 10 percent at one point during the day to a session peak of $51.84 a barrel, its highest in a month, as investors prepared for the possibility that lower OPEC output would lead to a swifter rebalancing between global crude supply and demand.
Below are analyst comments on the OPEC announcement:
GARETH LEWIS-DAVIES, BNP PARIBAS COMMODITIES STRATEGIST
They've come up with an agreement with which their political credibility has been maintained and they've come up with a number. The question is the degree of compliance.
"The question that was avoided was to what extent is OPEC's commitment to cut dependent on the ... 600,000 bpd (of cuts) from non-OPEC. We remain rather cautious over whether this is a cut from current levels for a cut from proposed levels for 2017 and, as a consequence, would not be real cuts."
PAUL HORSNELL, HEAD OF COMMODITIES RESEARCH, STANDARD CHARTERED:
"If you compare it with the case of if there hadn't been an agreement, quite clearly, it's probably at the upper end of the expectations of what was going to be possible at this particular meeting. And all in all, one of OPEC's better days."
"It doesn't say (the cuts are) continent on non-OPEC. It says it's reached an understanding with key non-OPEC producers, but clearly what's involved in there is non-OPEC is supposed to do its bit. It's in nobody's interest here to be seen as collapsing this ... For what it is at the moment, it looks pretty credible."
HAMZA KHAN, HEAD OF COMMODITIES STRATEGY, ING:
"OPEC says all of the members have taken Indonesia's level upon themselves but they haven't. Does that mean the effective cut is 700,000 bpd? If you look at the numbers, are they adding up? That's what we're trying to figure out."
"We haven't heard from the non-OPEC members and we don't know where the other 300,000 bpd will come from (aside from the 300,000 bpd which OPEC says Russia has committed to). It's a little but strange for us."
"The last two years have been full of atypical meetings but this one was unusual. They basically talked themselves into a corner; everyone started saying OPEC will cease to be a viable organization if they don't say anything, so they had to say something but it's unclear what it means."
CARSTEN FRITSCH, COMMODITY ANALYST, COMMERZBANK:
"It's clear that OPEC is speaking with one voice. Non-OPEC is not very important anymore ... If the OPEC cuts are implemented, it means there will be a deficit in early 2017 as the call on OPEC oil is 33.1 million barrels per day, according to the IEA."
VIKTOR NOSSEK, DIRECTOR OF RESEARCH, WISDOMTREE:
"The price of oil has surged today as OPEC finally acted to reduce production, implementing its first cut in eight years. However, while prices may climb further in the very near-term, we expect any gains will be short-lived, with US production likely to ramp up to exploit higher prices.
Put simply, OPEC has not solved the supply glut, and indeed this merely shows how much Saudi Arabia's position has weakened when it comes to its role as the price maker in oil markets. With a more stable supply side situation now the norm thanks to US shale production, any further upside for the oil price from current levels is unlikely to be sustainable, but that does not mean there will not be a spike in volatility around the price."
MIHIR KAPADIA, CEO AND FOUNDER OF SUN GLOBAL INVESTMENTS:
"As expected, OPEC is also very keen for non-OPEC members to make a contribution of a 600K barrel reduction for the benefit of the oil industry. This is something that has to be respected and hopefully adhered by the non-members as it is for the largest benefit of all - something which cannot be burdened just on OPEC. We expect oil prices to be on course towards $55 very soon which has been our forecast for end-2016 since February when it was trading at $28 per barrel."
(Reporting by Julia Payne, Sabina Zawadzki, Veronica Brown and Amanda Cooper)