OPEC Predicts Oil Market Will Begin to Rebalance in 2016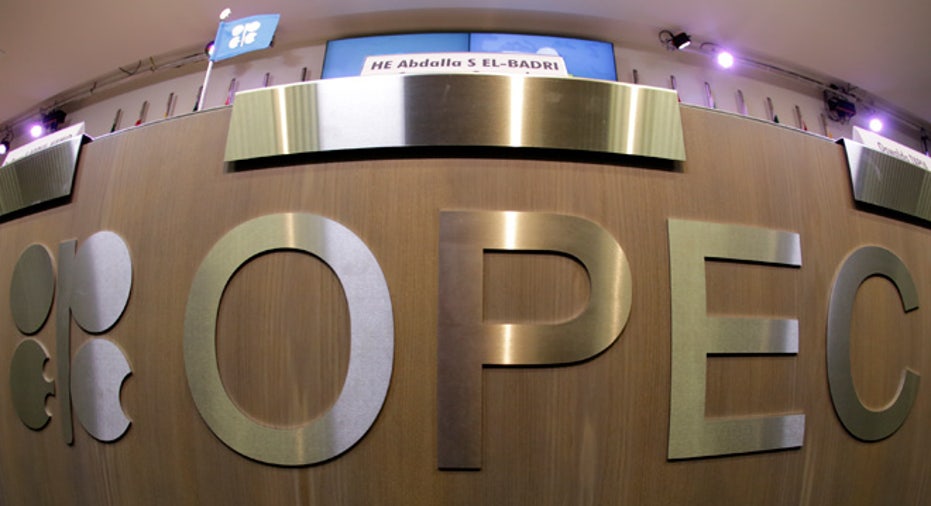 Oil prices remained below $30 a barrel Monday but the Organization of the Petroleum Exporting Countries is optimistic the market will start to rebalance itself this year as weak prices take their toll on production outside the cartel.
"After seven straight years of phenomenal non-OPEC supply growth, often greater than 2 million barrels a day, 2016 is set to see output decline as the effects of deep capex cuts start to feed through," the producer group said in its closely-watched monthly report.
Though OPEC acknowledges more than 2 million barrels a day of new projects are still planned to go ahead this year, the organization still expects non-OPEC output to fall by almost 700,000 barrels a day in 2016 as the effects of lower capital spending are felt.
The U.S. is expected to see the biggest decline in production, with output forecast to fall by nearly 400,000 barrels a day, but OPEC said places like Canada, the North Sea, Latin America and parts of Asia are also particularly vulnerable, with all projects in Canada now below cash cost.
OPEC's oil production, on the other hand, remains elevated, despite declining by 200,000 barrels a day last month, according to secondary sources. The group's output--including newly reinstated member Indonesia--fell to 32.2 million barrels a day in December led by lower production in Nigeria, Saudi Arabia and Iraq. The group's output still remains above the anticipated demand for its oil though, which OPEC sees rising by 1.7 million barrels a day to 31.6 million barrels a day this year.
Meanwhile, the lifting of sanctions against Iran this weekend is expected to add still more oil to the mix in the coming months.
Write to Sarah Kent at sarah.kent@wsj.com