OPEC Nears Deal, But Questions Remain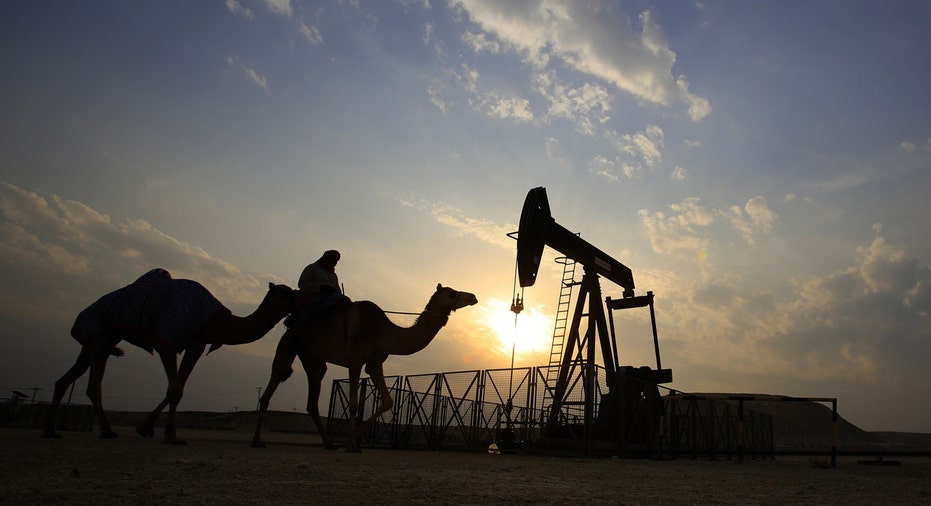 Some of the world's largest oil-producing nations have struck a deal to ease the flow of oil. However, the deal is still very much in the works, and its impact is unlikely to make a significant dent in the global supply glut, analysts say.
At the conclusion of an impromptu meeting in Algiers on Wednesday, the Organization of the Petroleum Exporting Countries said its 14 members agreed to set a production target of 32.5 million to 33 million barrels a day, "in order to accelerate the ongoing drawdown of the stock overhang and bring the rebalancing forward." The move would reflect a slight decrease from August, when OPEC members pumped oil at an average clip of 33.2 million barrels a day.
Oil prices surged in response. Brent crude, the international benchmark, rallied 1.6% to $49.48 a barrel on Thursday. U.S. futures were trading 90 cents higher, or 1.9%, at $47.96 a barrel. West Texas Intermediate oil had already jumped $2.38, or 5.3%, on Wednesday.
Nevertheless, oil supplies are expected to remain higher than normal. Consider that in 2015, OPEC crude oil production averaged 31.8 million barrels a day, according to the U.S. Energy Information Administration. In other words, OPEC plans to freeze output at a level that's at least 2.2% higher than last year. Also, the planned reduction of 200,000 to 700,000 barrels a day is far less than OPEC's last cut of 4.2 million barrels a day in 2008.
Analysts also stress that OPEC members have merely agreed to a framework for a deal. Actual plans for an oil freeze, such as when the spigots will close and which countries will make cuts, will be hammered out at a Nov. 30 meeting in Vienna.
"Of course, there are reasons to remain cautious, primarily because the devil is in the details," Barclays (NYSE:BCS) analysts wrote in a research note to clients.
Stewart Glickman, an analyst at S&P Global Market Intelligence, said there was always doubt that OPEC would make a sizable cut to its oil output. Iran, which has ramped up production after the U.S. and European Union lifted economic sanctions, has been seen as reluctant to slow down. OPEC has suggested that non-OPEC nations, mainly Russia, would need to make cuts in coordination with OPEC.
"My view is you have too many parties with too many different interests," Glickman told FOXBusiness.com. "These are still pretty elevated levels, even if or when they cut. Inventories are at a crazy-high level anyway. The only meaningful bullish move is freezing below current levels."
It remains to be seen if Russia restarts talks with OPEC. Earlier in 2016, reports suggested that Russia was ready to curb oil production, but a deal never materialized. Recent reports say Russian officials plan to join the OPEC talks once the group comes to a decision. In the meantime, Russia and Saudi Arabia, the world's largest oil producer, are pumping oil near record levels.
The International Energy Agency estimated that U.S. and Russian oil production dipped in August, but the Paris-based organization is forecasting non-OPEC supplies to return to growth next year. The IEA also said global demand growth is slowing faster than anticipated. All told, global supplies could exceed demand until late 2017.
At the high end of OPEC's planned output, the oil cartel would match production with demand sometime in 2017, the same as current forecasts.
If OPEC largely freezes production rather than make a significant cut, "reality would set in that it wouldn't do much for inventories" and oil prices may find their rally short-lived, Glickman said.
IHS Energy analyst and OPEC expert Bhushan Bahree expects volatility in oil prices as traders follow speculation leading up to the November meeting, while it's too early to change long-term price projections without knowing exactly what OPEC nations will do.
"If they were really that close to an agreement, they could have called a special meeting for next week. So we may be underestimating the difficulty [OPEC] will have" in finalizing the details, he said.
The possibility of OPEC cuts has existed since oil prices began their descent in the summer of 2014. Over the last two years, U.S. oil has plunged from a high of $108 a barrel, pushing gasoline prices to 12-year lows.