OPEC Fails to Agree on Production Ceiling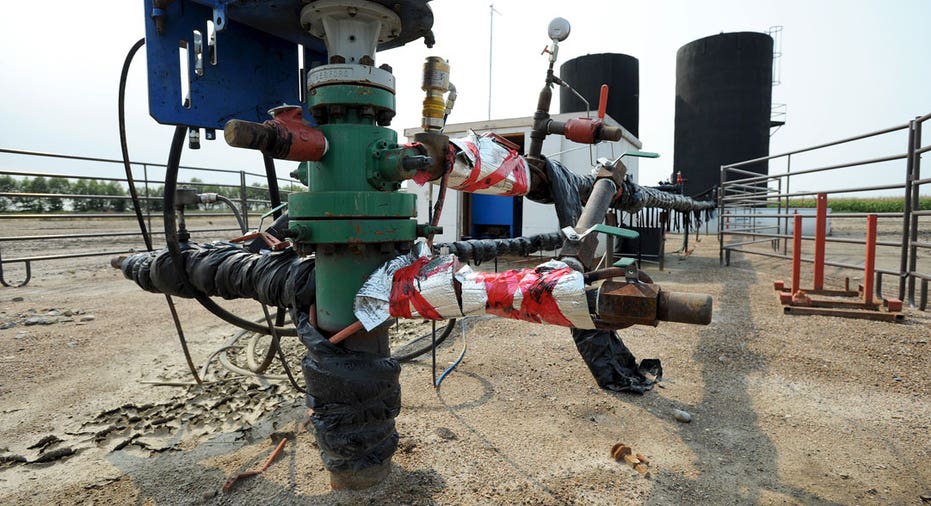 OPEC members failed to agree an oil production ceiling on Friday at a meeting that ended in acrimony, after Iran said it would not consider any production curbs until it restores output scaled back for years under Western sanctions.
Friday's developments set up the fractious cartel for more price wars in an already heavily oversupplied market.
Oil prices have more than halved over the past 18 months to a fraction of what most OPEC members need to balance their budgets. Brent oil futures fell by 1 percent on Friday to trade around $43, only a few dollars off a six year low.
Banks such as Goldman Sachs predict they could fall further to as low as $20 per barrel as the world produces more oil than it consumes and runs out of capacity to store the excess.
A final OPEC statement was issued with no mention of a new production ceiling. The last time OPEC failed to reach a deal was in 2011 when Saudi Arabia was pushing the group to increase output to avoid a price spike amid a Libyan uprising.
"We have no decision, no number," Iranian oil minister Bijan Zangeneh told reporters after the meeting.
OPEC's secretary general Abdullah al-Badri said OPEC could not agree on any figures because it could not predict how much oil Iran would add to the market next year, as sanctions are withdrawn under a deal reached six months ago with world powers over its nuclear program.
Most ministers left the meeting without making comments.
Badri tried to lessen the embarrassment by saying OPEC was as strong as ever, only to hear an outburst of laughter from reporters and analysts in the conference room.
"EVERYONE WELCOME"
A year ago, Saudi Arabia pushed though an OPEC decision to defend market share instead of cutting output, ultimately hoping to drive high-cost producers such as U.S. shale firms out of the market.
Many poorer OPEC members have said the group's largest producer was effectively twisting their arms, prompting the Saudi oil minister, Ali al-Naimi, to say he would listen to everyone this time.
Iran has made its position clear ahead of the meeting with Zangeneh saying Tehran would raise supply by at least 1 million barrels per day - or one percent of global supply - after sanctions are lifted. The world is already producing up to 2 million bpd more than it consumes.
Naimi earlier had said he hoped growing global demand could absorb an expected jump in Iranian production next year: "Everyone is welcome to go into the market."
He made no comment after the meeting.
At the meeting, OPEC welcomed back returning member Indonesia, its 13th member. The cartel accounts for about a third of world oil output and does not include Russia or the United States, which rival Saudi Arabia as the world's biggest producers.
"The pressure will build on OPEC and oil prices. At this rate of overproduction we will run out of onshore storage in the first quarter," said Gary Ross, a veteran OPEC watcher and the founder of PIRA think-tank.
"DYSFUNCTIONAL FAMILY"
Initially on Friday there was no indication of a repeat of the 2011 meeting, which Naimi had called the "worst ever."
OPEC sources told Reuters the ministers had agreed to roll over existing policies during the first couple of hours of deliberations. That involved raising the collective ceiling, excluding new member Indonesia, to 31.5 million bpd from the previous 30 million - effectively bringing it in line with real production numbers.
But later, all decisions appeared to have been overturned, leaving the group with no official policy. It was not immediately clear what happened behind closed doors.
"Now the Viennese OPEC family gathering is over, the music has stopped and they're sweeping up, but nothing has changed - the oil production remains unchanged, the oil production quota remains divorced from real-world oil production, and the slightly dysfunctional OPEC family - like most families - has gone its separate ways," said Christopher Wheaton, energy fund manager and analyst at Allianz Global Investors.