OPEC chief: Cartel must stay together as US sanctions Iran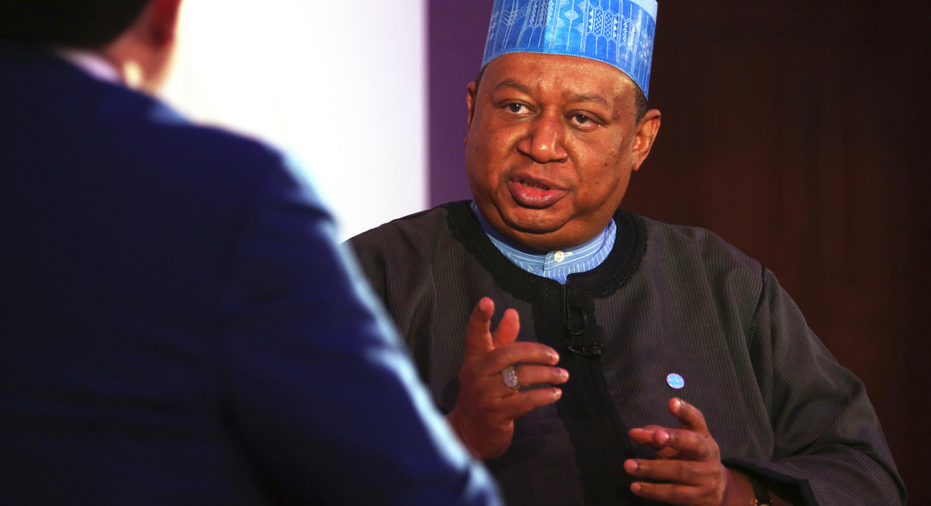 OPEC must stick together for the good of the global economy as founding member Iran faces renewed U.S. sanctions, the head of the cartel said Tuesday — though he did not address how an already-tight market will make up for the loss of Iranian supply.
Mohammed Sanusi Barkindo also said an agreement between OPEC and non-members that cut production and helped bring prices back up from lows of $30 a barrel in January 2016 was now "a permanent feature."
Cementing that arrangement would be one of the topics of discussion as OPEC meets this Sunday in Algeria, he added.
Still, OPEC will face rising anger from Iran, one of the cartel's top producers. Tehran feels increasingly under pressure after President Donald Trump pulled out of the landmark nuclear deal between Iran and world powers in May.
Crushing U.S. oil sanctions on Iran will resume in early November and already, American allies in Asia are cutting back on their purchases of Iranian crude.
The U.S. moves have gotten furious reactions from Iran, especially amid talk of American officials asking Russia and Saudi Arabia to make up the difference.
"Mr. Trump's attempt to prevent Iran from appearing on the global crude oil markets has allowed Russia and Saudi Arabia, which would not favor low prices, to pursue hostage-taking policies in the market," Iranian OPEC governor Hossein Kazempour Ardebili said on Saturday.
Speaking Tuesday at the Gulf Intelligence Energy Markets Forum in Fujairah in the United Arab Emirates, Barkindo offered no specifics on how the cartel will protect Iran while trying to simultaneously comfort Tehran.
"Iran is not only a founding member of OPEC, it's a very important member of this organization. . We have no choice but continue to work with all parties," Barkindo said.
Benchmark Brent crude already is nearing $80 a barrel and analysts believe it may go even higher as production remains low. A loss of Iranian supply likely will further drive up prices.
Trump, facing midterm elections in the United States, already has called for more oil production from Saudi Arabia and OPEC to bring down prices with limited effect. A gallon of regular gasoline costs on average $2.85 in the U.S., up from $2.62 a year ago, according to AAA.
Barkindo praised the agreement between OPEC and non-members that cut production and said the cartel would work to make it permanent.
"The declaration of cooperation has come to stay," he said.
___
Follow Jon Gambrell on Twitter at www.twitter.com/jongambrellap . His work can be found at http://apne.ws/2galNpz .