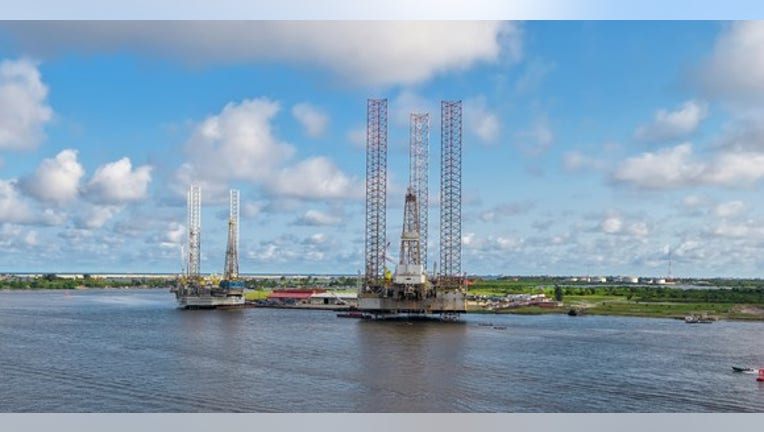 While the oil market has started to show some signs of life, most of those green shoots are onshore at the moment. Because of that, Atwood Oceanics (NYSE: ATW) still has several offshore drilling rigs sitting idle while it waits for conditions to improve. While the company does see some positives on the horizon, it reported a messy quarter thanks to a slew of one-time events.
Atwood Oceanics results: The raw numbers
Data source: Atwood Oceanics, Inc.
What happened with Atwood Oceanics this quarter?
Atwood Oceanics scrapped another vessel during the quarter:
Atwood's revenue sank deeply versus last year because of contract expirations. During the quarter, the company didn't bring in any revenue from its deepwater and jackups fleets, which are both idle at the moment. Meanwhile, the company did generate $162 million in revenue from its ultra-deepwater fleet, which was down 14.3% from the year-ago quarter. That said, revenue did increase 9.5% from thefiscal first quarter. However, that's because the company received a one-time $48.1 million payment from a client that exercised an option to revert to the original terms of its contract.
The slump in revenue, along with the added costs of idling rigs, was one of the drivers of the drop in profitability. In addition, Atwood concluded that the Atwood Eagle was impaired and therefore wrote it down to the salvage value and subsequently sold it to a third-party recycler in early May. Because of that, the company recorded a $59 million, or $0.74 per share, impairment charge.
The company continued to shore up its balance sheet during the quarter. It issued $181 million in stock and repurchased $13.5 million in principal value of its senior notes for just $5.1 million on the open market. As a result of that repurchase, the company recorded a $8.4 million, or $0.13 per share, gain on the extinguishment of debt.
After adjusting for the one-time impairment charge and the gain on debt, the company would have earned $21.7 million, or $0.24 per share, which is a slight improvement from last quarter's earnings of $9.7 million or $0.15 per share. Though, take that with a grain of salt considering that the company benefited from the lump-sum payment during the quarter.
Image source: Getty Images.
What management had to say
On the accompanying quarterly conference call, CFO Mark Smith went into greater detail on the two things that affected the company's results, saying:
As Smith points out, the quarter was a bit messy because of some one-time items. Revenue increased because of the one-time payment. Meanwhile, earnings plunged into the red because the company scrapped one of its unused vessels. However, this should be the end of these unique events, because the company's remaining fleet is very young and therefore should not need to be written down.
Looking forward
CEO RobertSaltiel offered a relatively optimistic outlook for the future on the conference call. He noted that one of its customers, Kosmos Energy (NYSE: KOS), recently reported another major offshore gas discovery in Senegal. Because of that, Saltiel said Atwood is "in discussions with Kosmos Energy to extend the current contract." In addition to that, Saltiel stated:
If these awards come through, it should help halt the slide in the company's financial results. However, the offshore drilling industry will likely remain a challenging place until oil prices stabilize in the $60s.
10 stocks we like better than Atwood OceanicsWhen investing geniuses David and Tom Gardner have a stock tip, it can pay to listen. After all, the newsletter they have run for over a decade, Motley Fool Stock Advisor, has tripled the market.*
David and Tom just revealed what they believe are the 10 best stocks for investors to buy right now...and Atwood Oceanics wasn't one of them! That's right -- they think these 10 stocks are even better buys.
Click here to learn about these picks!
*Stock Advisor returns as of May 1, 2017.
Matt DiLallo has no position in any stocks mentioned. The Motley Fool owns shares of and recommends Atwood Oceanics. The Motley Fool has a disclosure policy.