One 3D Printing Stock You Might Be Overlooking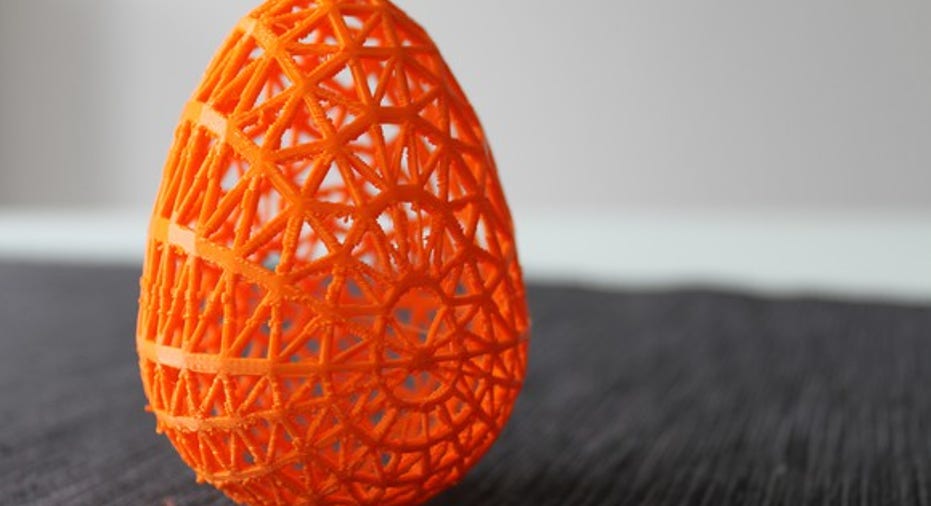 3D printing is becoming more and more common in product development for businesses large and small. Investors have given the most attention to 3D-printer companies like 3D Systems (NYSE: DDD) and Stratasys (NASDAQ: SSYS), and for good reason. They make the 3D printers and the materials that they run on, but they're not the only game in town.
Proto Labs (NYSE: PRLB) is a company that 3D-prints and rapid-prototypes products in small quantities for production and product development. And as a profitable company in the space, it's a stock investors shouldn't overlook.
Image source: Getty Images.
What makes Proto Labs different
While 3D Systems and Stratasys are trying to develop 3D printing technology, Proto Labs is deploying it for real-world applications. The company uses 3D-printing technologies like stereolithography, laser sintering, and PolyJet -- typical 3D-printing processes -- as well as CNC machining and low-volume injection molding.
For product developers or manufacturers, it's a one-stop shop for creating products. Rather than having a 3D printer with limited capabilities in your office or the lab, you can outsource the work to Proto Labs and use a variety of techniques to get the product characteristics needed.
Proto Labs relies on other companies to develop the technology to make rapid-prototype products, which has allowed it to expand lately from plastics into more metals applications. Its real technology is in its part-management and quoting system. A designer can easily upload a part to Proto Labs' website, get a quote, and place an order in a matter of minutes -- and in as little as one day, the part can be on that designer's desk. Proto Labs brings real value to customers when speed is of the essence.
Where Proto Labs differentiates itself
The advantage Proto Labs has financially over 3D Systems and Stratasys is that it doesn't have to worry constantly about increasing its installed base to improve materials sales.Instead, it can increase capacity as needed, and can adopt new technologies as they're ready to be deployed. The financial advantage of that model can be seen below:
PRLB Revenue (TTM) data by YCharts.
Proto Labs isn't as big as the 3D printer companies, but it's far more profitable and stable for investors.
The long-term winner in 3D printing
Buying 3D printing stocks doesn't have to be about owning the 3D printer manufacturers themselves. Proto Labs has built a business model that leverages the technology others develop, and uses it to create value for its customers. And it's a long-lasting business model that's highly profitable for investors.
Product development isn't slowing, and as more products become customized for consumers, there will be an even greater need for the kind of services Proto Labs provides. That's why this is a 3D printing stock you shouldn't overlook.
10 stocks we like better than Proto LabsWhen investing geniuses David and Tom Gardner have a stock tip, it can pay to listen. After all, the newsletter they have run for over a decade, Motley Fool Stock Advisor, has tripled the market.*
David and Tom just revealed what they believe are the 10 best stocks for investors to buy right now... and Proto Labs wasn't one of them! That's right -- they think these 10 stocks are even better buys.
Click here to learn about these picks!
*Stock Advisor returns as of April 3, 2017
Travis Hoium has no position in any stocks mentioned. The Motley Fool owns shares of and recommends Proto Labs. The Motley Fool recommends 3D Systems and Stratasys. The Motley Fool has a disclosure policy.