Once Viewed as Long Shot, Investors Now Realize Trump Might Win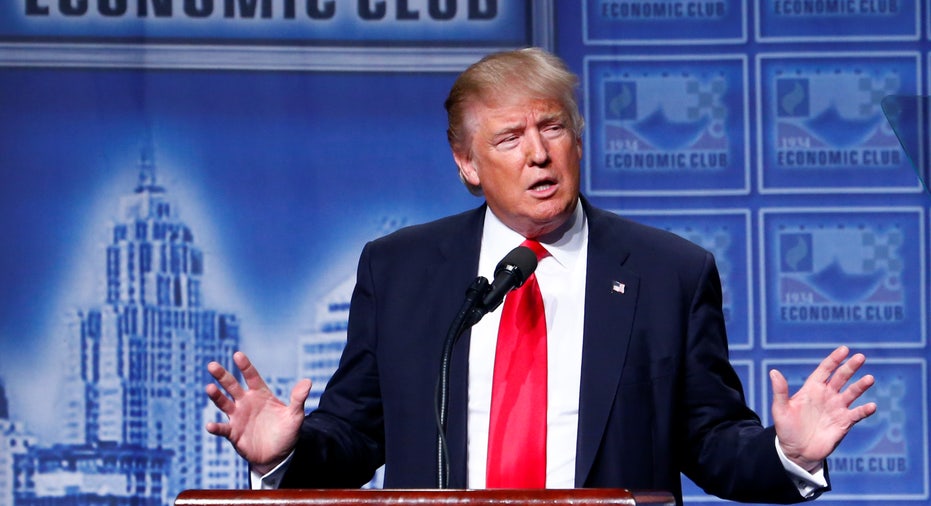 Questions surrounding the health of Democratic presidential nominee Hillary Clinton has sent Wall Street scrambling to make some sense of the growing possibility that her volatile GOP opponent Donald Trump will win the November election.
Stocks are see-sawing and the CBOE Volatility Index (CBOE:VIX) which measures implied swings in the stock market, spiked 17% on Tuesday. It is hovering close to 20 a level not seen since late June.
Since Clinton's health episode at the September 11th ceremony in New York, which forced her to disclose she has pneumonia, two major banks, Citigroup (NYSE:C) and Bank of America (NYSE:BAC), have both come out publicly to warn investors about the market implications of a Trump presidency, as polls show a significant tightening of the race in his favor.
Citigroup's chief global political analyst Tina Fordham warned in her note that a "35% probability for a Trump victory is more meaningful than investors may be appreciating," adding that "political probabilities are not like blackjack- there is only one roll of the dice, and 35% probability events happen frequently in real life."
The market concerns for Citigroup are similar to what it saw leading up to the Brexit vote. All of the uncertainty surrounding the election has led to a volatile market and they cite the issues raised by "disaffected voters" as one of  the reasons the market could continue to see volatility. Fordham said "disaffected voters in advance economies increasingly see a disconnect between their personal fortunes and the broadly mainstreams pro-globalization policies that have dominated for the last 25 years, contributing to an unprecedented period of economic expansion and stability in the international system."
Bank of America's Head of Global Research David Woo, meanwhile said in an interview with Bloomberg that a Donald Trump presidency could be good for the U.S. economy, which "would take off in a big way" if Trump became president.
Woo said that the GOP standard bearer's economic plan would help stimulate the economy with lower taxes and less regulations as well as more infrastructure spending. Indeed, Trump has pledged to spend at least twice as much as Hillary Clinton on infrastructure and, if he's elected, the value of the dollar would go up and Treasury yields would rise.
Treasury prices took a hit on Tuesday with the yield on the benchmark U.S. Treasury rising to 1.7% for the first time since June. Bond prices trade inversely to yields.
As was the case for Citibank, BofA employees heavily favor Clinton over Trump. Over $200,000 in political donations has been given to the Clinton campaign while Trump has only received a paltry $22,000. Even with all of that support, the big banks on Wall Street are starting to see the writing on the wall and that a Trump presidency is a real possibility, especially if the Democratic nominee cannot overcome her recent health struggles.