On the new playing field in retail, Under Armour takes a hit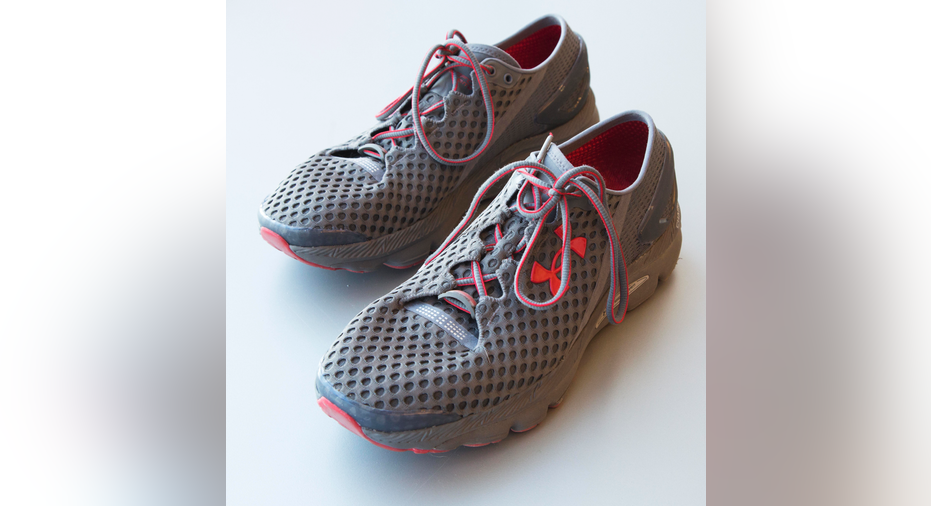 Under Armour is cutting almost 2 percent of its work force and it lowered its full-year revenue outlook, overshadowing a strong second-quarter and amplifying the pitfalls now facing companies across the retail sports sector.
It may be an even tougher path for the Baltimore company, which has grown phenomenally in recent years and may now be suffering some growing pains.
"We enjoyed hyper-growth for several years and I want to be clear we still believe we're a growth company," said billionaire founder and CEO Kevin Plank.
Revenue grew 9 percent, but investors sensed potentially a rougher time ahead.
Shares declined more than 7 percent at the opening bell, hitting a one-year low.
A board-approved restructuring plan announced Tuesday will come with about $110 million to $130 million in related charges this year. That includes approximately $15 million in employee severance and benefits costs.
Under Armour Inc. now expects full-year revenue growth of 9 percent to 11 percent, down from a previous outlook of 11 percent to 12 percent growth. The chain foresees full-year adjusted earnings between 37 and 40 cents per share.
The past few months have made clear that sports retailers need to figure out how to thrive in a space now dominated by Amazon.com.
In June, Nike took a step in that direction, teaming up with the online goliath in a deal that will put more of its goods up for sale in front of Amazon's massive audience.
The deal sent a ripple through the retail sports sector, hobbling the shares of stores like Dick's Sporting Goods Inc., Hibbett Sports Inc., Big 5 Sporting Goods Corp., Finish Line Inc., and Foot Locker Inc.
A month later, those stores took another hit when Hibbett warned of weakening same-store sales, a key metric for retailers. Shares of Hibbett fell 30 percent, and rival stores were dragged down with it.
Shares of Under Armour, which has long sought to supplant Nike as king of the hill, have fallen more than 18 percent in the past month.
Anthony Riva, an analyst with GlobalData Retail, said that the desire for growth at Under Armour may have undercut the brand.
"This is partly a consequence of Under Armour wanting to 'own' many different segments of the sports performance category, but in a softer demand environment where consumers are more selective about what they buy, such a lack of focus is harmful," Riva wrote Tuesday.
For the quarter ended June 30, the sports clothing and accessories company lost $12.3 million, or 3 cents per share. That compares with a loss of $52.7 million, or 12 cents per share, a year earlier.
That's better than the loss of 6 cents per share expected by analysts, according to a poll by Zacks Investment Research.
Revenue climbed to $1.09 billion, from $1 billion, squeaking by Wall Street projections.
About 280 of the company's 15,000 jobs will be cut as it seeks to focus the brand, Under Armour said.
The retooling is something that other major brands have had to go through to re-establish themselves, said Kate McShane, and industry analyst with Citi.
"The restructuring is an effort to build a stronger, faster and smarter company to serve needs of the evolving consumer landscape .... and to become more efficient after years of rapid growth," McShane wrote. "We have seen similar moves in light of an ailing U.S. wholesale environment from many apparel and footwear peers including Nike and Columbia Sportswear.
Other than Nike however, which was about flat in early trading, shares of almost every major sports apparel company and retailer were in retreat.
_____
Elements of this story were generated by Automated Insights using data from Zacks Investment Research. Access a Zacks stock report on UAA at https://www.zacks.com/ap/UAA
_____
Keywords: Under Armour, Earnings Report
280