On the Heels of Apple's Investment, Didi Chuxing Grabs Another $600 Million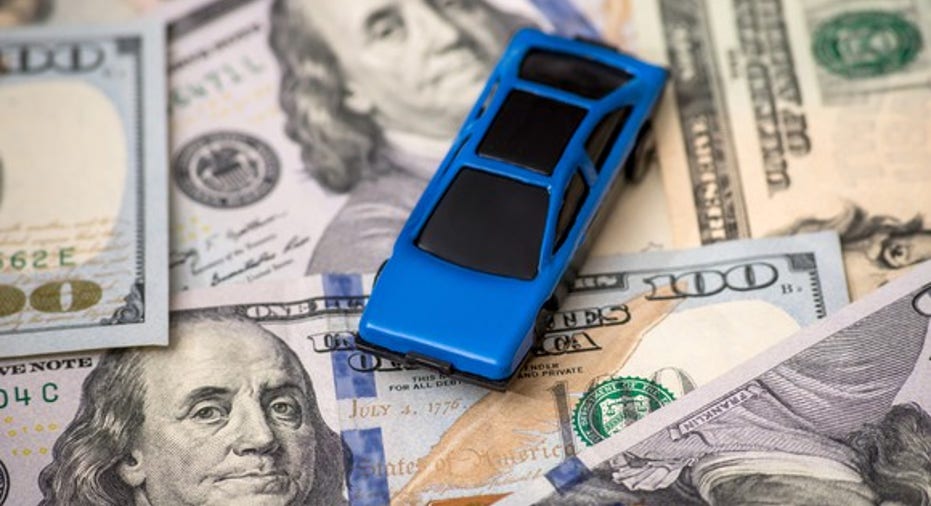 Image source: Getty Images.
Apple made news last month when it came to light that the tech giant had invested $1 billion in the China-based ride-hailing company Didi Chuxing.
Apple is looking to expand its role in the automotive space by building its own electric car by 2020, and the investment shows that it clearly sees promise in ride-hailing services. But Apple isn't the only one.
China'a largest state-owned insurer, China Life Insurance, just poured $600 million into Didi as well. China Life is starting to become a connoisseur of ride-hailing investments, as the company has also invested UberChina recently.
The latest round of Didi Chuxing's investments have now topped $3.5 billion, putting the company's valuation at around $25 billion. And it's going to need that cash to help fend off Uber's worldwide expansion.
Ride-hailing rivals
There's plenty of competition between Uber and Didi, though Didi has a complete lineup of transportation services including a taxi-hailing service, ride sharing, bus tickets, private ride-hailing, and even new car test drives.
Didi's footprint in China reaches 400 cities across the country, with 300 million customers, and completes 11 million rides every day. All this makes Didi a dominant force in the Chinese ride-sharing market.
But China is becoming increasingly important to Uber as well. The company recently received a $3.5 billion investment from Saudi Arabia's Public Investment Fund, and part of the money will go to UberChina operations.
While Uber has expanded its presence worldwide, Didi has mainly made investments in other ride-hailing services in other countries. The company has invested in Uber's U.S. rival, Lyft, and a taxi service app called Grab in Southeast Asia.
A shared mobility future
Didi Chuxing is betting that the future of China's transportation -- and possibly the rest of the world's -- is in shared mobility services. That's because ride-hailing and ride-sharing could see a surge in usage as autonomous cars begin hitting the road.
Morgan Stanley analyst Katy Huberty said Apple is looking to shared mobility by developing a car-as-a-service, and believes the tech giant could grab $400 billion in annual revenue by 2030.
The broader shared mobility market could be worth $2.6 trillion by that same year, and Didi is positioning itself well for this growing market, though it hasn't reaped the financial benefits yet. The company's ride-sharing revenue was $175 million in the first five months of 2015, but had an estimated loss of $1 billion last year.
For now, Didi will have to fend off Uber's growing presence in China and its latest round of investments. Uber's recent funding round puts the company's worth at about $68 billion, compared to Didi's $25 billion. While valuations are hardly a complete picture of how well companies are doing, Uber's recent funds could help it compete much better with Didi in China.
Uber may have recently received more funding recently, but Didi's advantage in China comes from its already strong presence in the country. Its services are already in hundreds of Chinese cities and it enjoys integration with the popular Chinese social media app, WeChat, giving it instant access to hundreds of millions of Chinese users.
China is already the world's largest automotive market -- and it's becoming increasingly clear that Didi Chuxing is poised to benefit from that.
The article On the Heels of Apple's Investment, Didi Chuxing Grabs Another $600 Million originally appeared on Fool.com.
Chris Neiger has no position in any stocks mentioned. The Motley Fool owns shares of and recommends Apple. The Motley Fool has the following options: long January 2018 $90 calls on Apple and short January 2018 $95 calls on Apple. Try any of our Foolish newsletter services free for 30 days. We Fools may not all hold the same opinions, but we all believe that considering a diverse range of insights makes us better investors. The Motley Fool has a disclosure policy.
Copyright 1995 - 2016 The Motley Fool, LLC. All rights reserved. The Motley Fool has a disclosure policy.