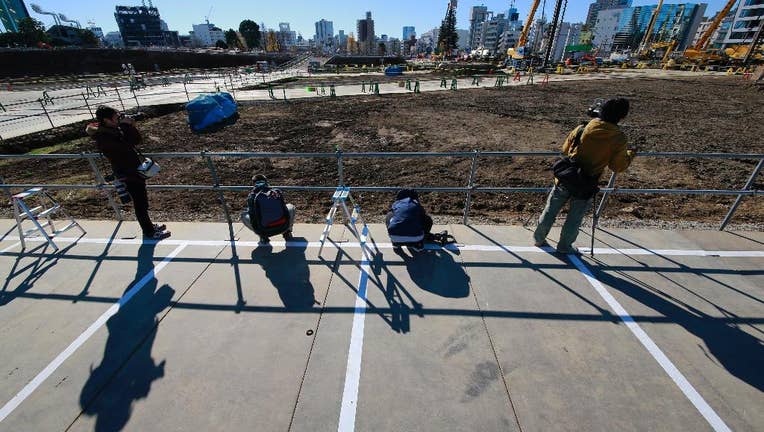 Organizers of the Tokyo Olympics estimate the total cost to host the 2020 Games will be between 1.6 and 1.8 trillion yen ($13-$15 billion).
The official cost estimate announced Wednesday was slightly below the promised 2 trillion ($17 billion) cap.
The operational cost is expected to take up about half of the total budget.
International Olympic Committee vice president John Coates criticized the $17 billion cap as too high. Coates, via a videoconference link from Australia, joined chief organizer Yoshiro Mori, Tokyo Gov. Yuriko Koike and Olympic Minister Tamayo Marukawa for Wednesday's announcement.
Coates has said that he has not accepted the cap and that he expected further savings to be made.
Tokyo's Olympic costs have soared amid Japan's reconstruction from the earthquake and tsunami in 2011, the year Tokyo launched its bid for the games. The city secured the games in 2013.
A Tokyo government panel has warned the eventual total cost could exceed $30 billion — four times the initial estimate — without drastic cuts. The outspoken governor, Koike, has spearheaded a cost-cutting effort, proposing a review of three costly venues.
The IOC is facing pressure to reduce costs to help entice cities to bid for future games. The $51 billion price tag associated with the 2014 Winter Games in Sochi, Russia, led numerous cities to drop out of bidding for the 2022 and 2024 Olympics. The IOC is encouraging cities to make maximum use of existing and temporary facilities.
Koike has agreed to keep all three venues — for rowing and canoe sprint, swimming and volleyball — at their planned sites in Tokyo, rather than moving them outside the capital. She is seeking further cost reductions.
___
Follow Mari Yamaguchi on Twitter at https://www.twitter.com/mariyamaguchi
Find her work also at http://bigstory.ap.org/content/mari-yamaguchi