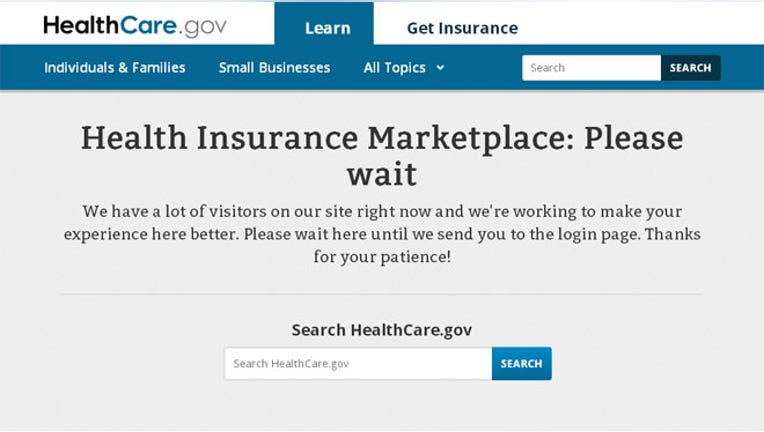 Washington's health care exchange had problems last weekend as open enrollment began. But lawmakers, citizens and the members of the board that oversees the Washington Healthplanfinder are more concerned about problems lingering since last year.
At a legislative committee meeting Tuesday in Olympia and again at a board meeting Wednesday near Seattle, the refrain heard over and over again was: Why haven't you fixed the problems preventing people from using the insurance they bought during the previous open enrollment period?
The exchange staff's answer: We have fixed most of the problems, but the last thousand or so accounts are really difficult to fix. Estimates of how many accounts are currently plagued by billing problems range from about 1,300 accounts to as many as 6,500.
Rep. Eileen Cody, D-Seattle, summed up the feeling on the legislature's Joint Select Committee on Health Care Oversight when she said, "As much money as we have spent on this and to have it not work is just not acceptable."
On Wednesday, board member Bill Hinkle seemed to sum up the mood in the room when he said, "I want to make sure we aren't talking about this three months from now."
Their frustration reflects how long these billing problems have been on Washington state's health-care reform agenda. In January, at least 24,000 people who bought insurance through the exchange were unable to use that insurance because of billing problems.
About one in five people who bought insurance through the exchange experienced a billing problem, including not being properly credited for payments or being told by doctors that the insurance company had no record of their coverage.
Software fixes and manual repairs during the past year have shrunk those numbers, but the problems have not disappeared.
On Tuesday, exchange CEO Richard Onizuka promised lawmakers that the last of the problems would be resolved before the end of this calendar year. But similar promises given earlier in the year — to have everything fixed before open enrollment, for example — have not been fulfilled.
During the public comment period Wednesday, people who have struggled first to sign up for insurance and then to use it expressed their frustration. They were polite and seemed to want to help the exchange to succeed.
Dan Martinson, a retired man who has tried and failed to get insurance through the exchange, advised the board to step back and re-evaluate its work.
"There's something wrong here," Martinson said. "I think it's time to question everything."