Oil Up on Weaker Dollar Following Jobs Report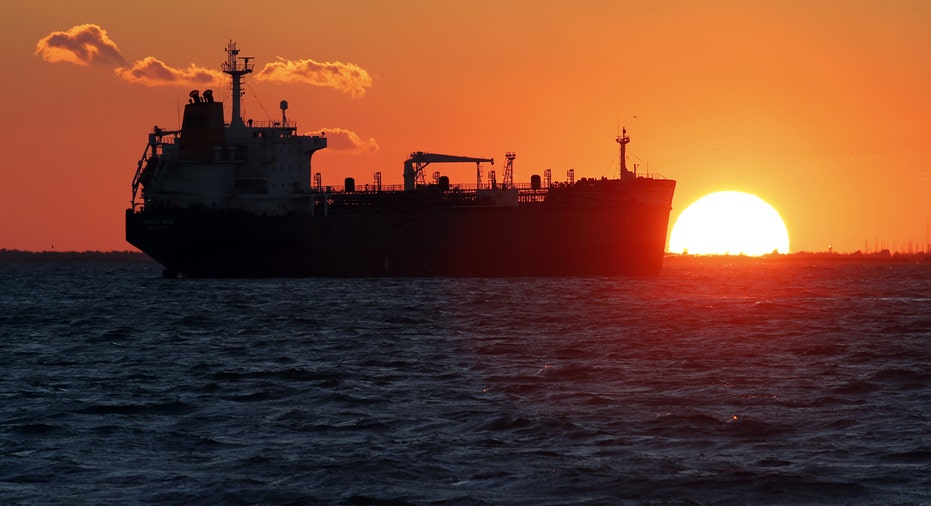 Oil prices rose Friday as the dollar weakened following an August jobs report that showed more muted hiring growth than many anticipated.
U.S. crude for October delivery rose $1.27, or 2.94% to $44.43 a barrel on the New York Mercantile Exchange. Brent, the global benchmark, rose $1.33, or 2.93%, to $46.78 a barrel on ICE Futures Europe.
Oil has been having its worst week since January -- falling in four consecutive sessions amid skepticism that major producers will actually follow through on talk of limiting output when members of the Organization of the Petroleum Exporting Countries meet in Algeria later this month.
Hints that the U.S. Federal Reserve could soon raise interest rates had also been a drag on oil in recent days. Higher interest rates could lift the dollar, which makes oil more expensive for traders who conduct business in other currencies.
But oil prices broke into positive territory after the U.S. Department of Labor said Friday morning that employers added jobs at a slower pace last month. Nonfarm payrolls rose by 151,000 last month. Economists had projected the economy would add 180,000 jobs in August.
The new numbers may not be enough to persuade Federal Reserve officials that the economy is healthy enough to absorb a rate increase, analysts said.
"That translates into a weaker dollar and stronger crude prices -- at least at this moment," said Andy Lipow, president of Lipow Oil Associates in Houston. The WSJ Dollar Index, which tracks the dollar against a basket of other currencies, fell 0.3% after the data was released.
Still, Mr. Lipow said that the lingering glut of oil can't be ignored. "Crude continues just to be weighed down by the significant oversupply situation that we're seeing around the world," he said.
For weeks market participants have been weighing statements from major oil exporters, trying to determine whether an agreement to limit production is likely. A similar initiative failed in April, when Saudi Arabia backed out of an agreement after Iran said it wouldn't join a deal until it reached pre-sanctions levels of oil production.
The market got a boost after Russian President Vladimir Putin earlier on Friday called on oil producers to agree to limit output when members of the Organization of the Petroleum Exporting Countries meet in Algeria later this month.
"The fear of some intervention, kicked off today by Putin, and others potentially to follow, will probably help the market to stabilize," said Ole Hansen, head of commodity strategy at Saxo Bank.
But other market observers remain unconvinced.
"It is rather the obvious discrepancy between the words and the actions of oil producers that is making market participants increasingly skeptical and prompting them to abandon their long positions," said Eugen Weinberg, head of commodity research at Commerzbank.
Gasoline futures rose 2.63 cents, or 2.07%, to $1.2987 a gallon. Diesel futures rose 3.02 cents, or $2.19%, to $1.4121 a gallon.
Jenny W. Hsu contributed to this article.
By Alison Sider and Sarah McFarlane