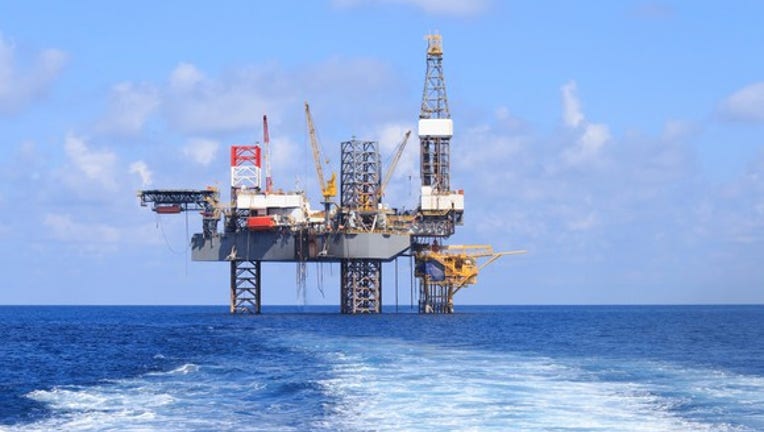 Oil prices were driven 2 percent higher by an ongoing rally in the U.S. stock market on Thursday, although gains were capped by plentiful supplies and bulging inventories in spite of efforts by producers to cut output.
U.S. light crude futures were up $1.22 to $53.97 a barrel, a gain of 2.2 percent, while Brent crude rose $1.25, or 2.3 percent, to $56.33 by 10:49 a.m. ET (1549 GMT).
Oil popped with U.S. crude hitting $54.0, its highest level in more than three weeks, as the U.S. equity market opened at 9:30 a.m. ET and stocks added slightly to Wednesday's rally that saw the Dow Jones Industrial Average close above 20,000 for the first time.
"Return of risk appetite in the financial market has helped Brent and WTI crude futures," said Abhishek Kumar, senior energy analyst at Interfax Energy's Global Gas Analytics in London.
The dollar index was also up 0.6 percent, but its recent weakness - it has lost 3 percent since peaking in January - has also supported oil. Oil is traded in the U.S. currency and a weaker dollar makes fuel purchases less costly for countries using other currencies, potentially spurring demand.
Oil's gains were held back by Wednesday's weekly U.S. inventory figures, which showed an increase of 2.8 million barrels last week in U.S. crude inventories to 488.3 million barrels, pointing to ample supply in the world's biggest market.
Gasoline inventories rose sharply, putting current stocks at 253 million barrels, highest of the century for this time of year. That has caused refining margins to wither; the U.S. refined product crack spread has fallen to $12.79 a barrel, lowest since November.
U.S. crude oil production has risen by 6.3 percent since the middle of last year to 8.96 million barrels per day (bpd).
Rising U.S. output and inventories are likely to limit the effectiveness of the agreement by the Organization of the Petroleum Exporting Countries and other producers, including Russia, to cut supplies in an effort to reduce a global glut.
The two benchmark crudes have stayed within fairly narrow trading ranges since OPEC agreed to limit production, but that may not last if U.S. production continues to rise.
"We still believe there are more arguments in favor of prices breaking out of their current corridor and embarking on a downward trajectory," said Carsten Fritsch, senior commodities analyst at Commerzbank in Frankfurt.
OPEC and other exporters have said they will reduce output by almost 1.8 million bpd during the first half of 2017. Industry data suggest many of those cuts have already been made. (By Christopher Johnson; Additional reporting by Henning Gloystein and Keith Wallis in Singapore; Editing by Marguerita Choy and David Goodman)