Oil surges 3.5%, at highest since mid-2015 on Saudi purge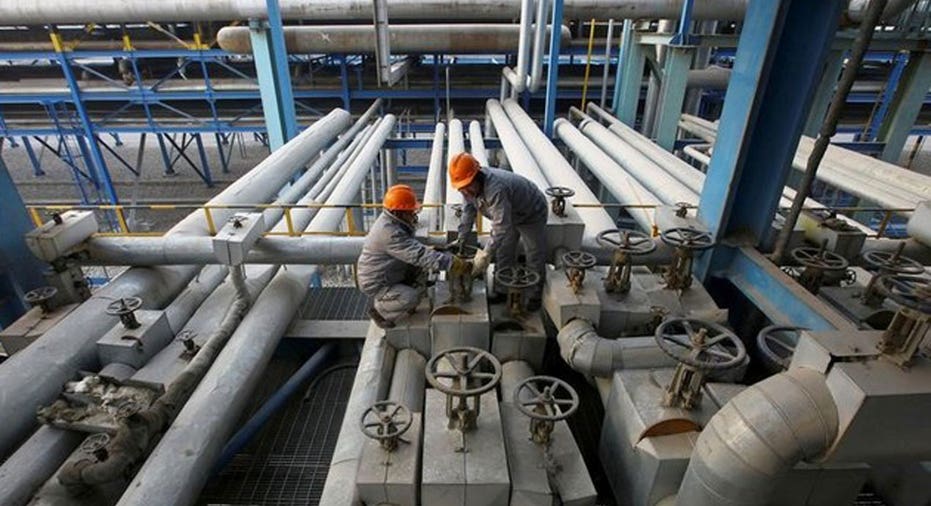 Oil prices rose 3.5 percent on Monday, hitting the highest since early July 2015, as Saudi Arabia's crown prince cemented his power with an anti-corruption crackdown, while the U.S. rig count fell and markets continued to tighten.
Brent crude futures LCOc1 settled up $2.20, or 3.5 percent, to $64.27 per barrel.
U.S. West Texas Intermediate (WTI) crude CLc1 rose $1.71, or 3 percent, to $57.35 a barrel.
Both benchmarks were at their highest since early July 2015.
"Whether it's the purging of the Saudi ranks and oil rig counts ticking down and talk of OPEC extending cuts we're seeing the volatility stretch this trading range," said Rob Haworth, senior investment strategist at U.S. Bank Wealth Management.
Saudi Crown Prince Mohammed bin Salman tightened his grip with the arrest of royals, ministers and investors, including billionaire Alwaleed bin Talal and the powerful head of the National Guard, Prince Miteb bin Abdullah.
The arrests, which an official said were just "phase one" of the crackdown, are the latest in a series of dramatic steps by Prince Mohammed to amass more power for himself at home.
"The crown prince has succeeded in consolidating his power," said John Kilduff, partner at energy hedge fund Again Capital LLC, "This sort of cements his position and his position on reducing the global glut has been clear."
Analysts for now do not see Saudi Arabia, the world's largest oil exporter, changing its policy of boosting crude prices.
Prince Mohammed's reforms include a plan to list shares of parts of state-owned oil company Saudi Aramco next year, and a higher oil price is seen as beneficial for its market capitalization.
Saudi Energy Minister Khalid al-Falih said that while there is "satisfaction" with a production-cutting deal between the Organization of the Petroleum Exporting Countries and other producers led by Russia, the "job is not done yet."
OPEC is expected to extend a cut of around 1.8 million barrels per day into the whole of 2018.
Nigeria's oil minister Emmanuel Ibe Kachikwu told Reuters that Nigeria supports an extension of the deal to cut oil supply until the end of 2018 "as long as the right terms are on the table" regarding its own participation.
Nigeria itself, however, is exempt from the deal.
Also boosting oil prices, U.S. drillers cut eight oil rigs last week, the biggest reduction since May 2016.
While supplies are tightening, analysts said demand remains strong.
Barclays bank raised its forecast for the average Brent price in the fourth quarter $6 to $60 a barrel, and its full-year 2018 forecast by $3 to $55.
Speculators have also increased to a record high their bets on gains in the price of Brent.
ICE commitment-of-traders data showed money managers had increased their net long holdings of Brent crude futures and options by 23,500 contracts to 530,237.