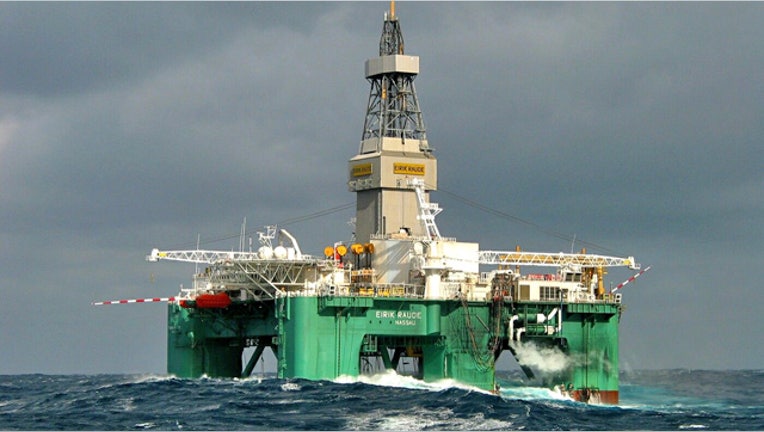 Oil prices steadied on Wednesday after a weaker dollar and an upbeat report from the IEA balanced the bearish impact of a further weakening of China's yuan currency and disappointing Chinese industrial data.
The yuan hit a four-year low after China allowed it to slide further following a mini-devaluation on Tuesday to support the slowing Chinese economy, where industrial output grew less than expected in July.
The dollar fell more than 1 percent against a basket of other currencies <.DXY> on Wednesday, pulled down by doubts over whether the U.S. Federal Reserve will raise interest rates given China's devaluation.
China is the world's biggest oil consumer after the United States and a weaker yuan erodes Chinese purchasing power for dollar-denominated imports, potentially reducing demand.
But, while slowing demand from China has helped bring down oil prices at a time of oversupply by big producers in the Middle East, oil demand elsewhere is accelerating, the International Energy Agency (IEA) said on Wednesday.
The world oil market had begun to rebalance as low fuel prices stimulated extra consumption, it said.
"While a rebalancing has clearly begun, the process is likely to be prolonged as a supply overhang is expected to persist through 2016 - suggesting global inventories will pile up further," the Paris-based energy watchdog said.
Benchmark Brent crude oil <LCOc1> was up 40 cents a barrel at $49.58 by 1440 GMT, well above a six-month intraday low of $48.24 hit on Monday, but less than half its value a year ago.
U.S. light crude oil <CLc1> was up 20 cents at $43.28. On Tuesday the U.S. crude futures contract closed at its lowest settlement since March 2009.
Weekly inventory data from the U.S. Energy Information Administration (EIA) had minimal impact on prices, showing U.S. crude oil and gasoline stocks falling but distillate stocks rising sharply.
"Inventories were basically in line with expectations," said Tariq Zahir, managing member at Tyche Capital Advisors in Laurel Hollow in New York.
World oil production is running at up to 3 million barrels per day (bpd) above consumption, analysts say, increasing stockpiles in all continents and depressing spot markets for crude and oil products such as gasoline and jet fuel.
But sharp price falls are beginning to encourage demand. The IEA forecast world oil demand would grow by 1.6 million bpd this year, up 200,000 bpd from its previous estimate and "the fastest pace in five years".
(Additional reporting by Lisa Barrington in London and Henning Gloystein in Singapore; Editing by Dale Hudson)