Oil Slumps Nearly 5%, Taking Oil Stocks With It (ESV, ORIG, EPE, TDW, NBR)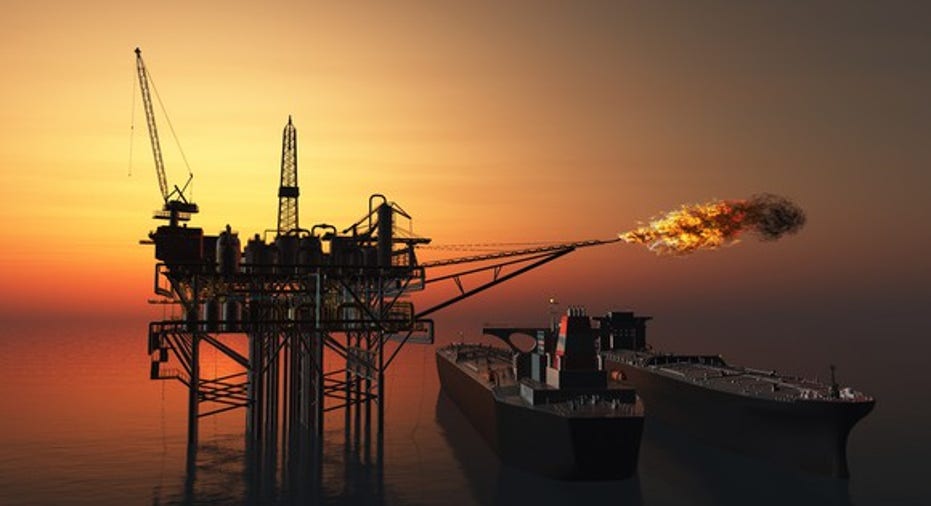 Image source: Getty Images.
What: Oil slumped on Tuesday, closing down 4.9% to around $46.50 a barrel. That sell-off in the oil market weighed heavily on oil stocks, with ENSCO , Ocean Rig , EP Energy , Tidewater , and Nabors Industries all down double digits by the mid-afternoon.
So what: A return of Brexit worries was the primary weight driving crude prices lower on Tuesday. Oil initially sold off sharply following Britain's vote to exit the EU because of concerns that the change wouldlead to weaker oil demand. However, those concerns quickly faded, causing crude to rebound sharply last week. Today those initial fears returned and were mixed in with new worries that U.S. oil production could potentially rebound more quickly than expected.
With crude selling off, it weighed on the entire sector. Deepwater drillers ENSCO and Ocean Rig slumped because of concerns that rising supplies and weaker demand will delay the need for new deepwater wells. That same worry also weighed on offshore service vessel provider Tidewater. Meanwhile, low oil prices continue to hit EP Energy because its debt-heavybalance sheet is holding back its ability to grow production. Further, with producers like EP Energy unable to restart production growth because of slumping oil prices, it implies a weaker outlook for oil-field service company Nabors Industries. In other words, with crude slumping, it's causing investors to rethink their view on the entire sector.
Now what: After an epic 85% rally off the bottom, oil seems to be catching its breath. Oil market traders are paying closer attention to downside risk and are selling at any hint of trouble. This is creating volatility in the price of crude, which is spilling over into oil stocks. This near-term volatilityis likely to persist until there's clear and compelling data showing that oil marketfundamentals aren't starting to deteriorate.
The article Oil Slumps Nearly 5%, Taking Oil Stocks With It (ESV, ORIG, EPE, TDW, NBR) originally appeared on Fool.com.
Matt DiLallo has no position in any stocks mentioned. The Motley Fool has no position in any of the stocks mentioned. Try any of our Foolish newsletter services free for 30 days. We Fools may not all hold the same opinions, but we all believe that considering a diverse range of insights makes us better investors. The Motley Fool has a disclosure policy.
Copyright 1995 - 2016 The Motley Fool, LLC. All rights reserved. The Motley Fool has a disclosure policy.