Oil Slips With Persisting Euro Concerns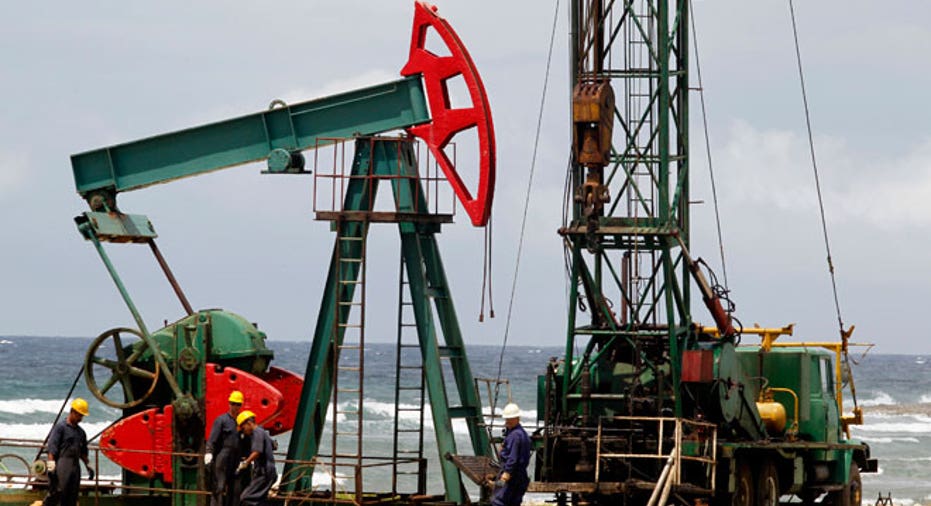 Brent crude prices fell on Monday to 16-month lows as pressure from the euro zone's wider debt crisis and fading expectations for coordinated central bank action erased gains derived from the pro-bailout election result in Greece.
Spanish bond yields at euro-era highs reminded investors that even though political parties in favor of Greece's international aid package are in talks to form a government, the region's problems have not disappeared.
"The selloff after the initial rally was because last week's strength was on the news that central banks would have a coordinated response to the Greece election and now the hope for more stimulus or liquidity has faded," said Phil Flynn, an analyst at Price Futures Group in Chicago.
A well supplied global oil market, after recent production hikes by Saudi Arabia that OPEC attempted to address at its policy meeting last week, continues to feed bearish sentiment.
But tense negotiations between Iran and world powers, as they met in Moscow to address Tehran's disputed nuclear program, remained supportive to oil prices, limiting losses on Monday.
Brent futures are down 25 percent since early March as signs of slowing economic growth, Europe's escalating debt crisis and the restart of dormant talks over Iran's nuclear program combined to help pull prices back from a 2012 peak over $128.
Brent August crude fell $1.56 to settle at $96.05 a barrel, having traded to a one-week peak at $99.50 before retreating to $95.38.
Brent's settlement and intraday low were the lowest since January 2011.
After gaining the previous two sessions, U.S. July crude slipped 76 cents to settle at $83.27 a barrel, having dropped as low as $82.04 after reaching $85.60.
The U.S. July crude contract expires on Wednesday.
Brent trading volume slightly outpaced U.S. turnover, but trading for both contracts trailed 30-day averages.
Brent's premium to U.S. crude <CL-LCO1=R> slipped to $12.45 a barrel based on August settlement prices.
Leaders from the Group of 20 countries meeting in Mexico will press Europe to take bold action to combat the region's debt crisis, according to a draft communique prepared for the two-day summit.
German Chancellor Angela Merkel said a new Greek government had to meet commitments. Speaking to reporters at the G20 meeting, Merkel said any loosening of agreed reform pledges would be unacceptable.
The euro fell from a one-month high against the dollar, and the strength of the U.S. currency also provided pressure on dollar-denominated oil prices.
The U.S. Federal Reserve's two-day policy meeting starts on Tuesday, after weak U.S. economic data late last week fueled hopes of some investors that the Fed will be spurred toward another round of monetary easing to combat a slowing recovery.
IRAN TALKS DAY 1
Six world powers and Iran made little progress on the first of two days of talks on how to end a decade-long dispute over Tehran's nuclear program and avert another war in the oil-rich region.
"We had an intense and tough exchange of views," said Michael Mann, spokesman for European Union foreign policy head Catherine Ashton, who leads the delegation on behalf of the six powers: the United States, China, Russia, France, Britain and Germany.
The European Union's embargo on Iranian oil is set for July 1. Tightening U.S.-led sanctions have already helped cut Iran's crude oil exports by an estimated 40 percent this year, according to the International Energy Agency.
Iran's nuclear program negotiations took place amid the violent turmoil in Syria, a suspended parliament in Kuwait and a new crown prince in Saudi Arabia after the death of Crown Prince and Interior Minister Nayef on Saturday.
WILL OPEC CUT
After last week's OPEC meeting in Vienna, analysts and investors await evidence of the production and export reductions necessary to bring the group back under its target quota.
OPEC will reduce output to adhere to its 30 million barrels per day production ceiling and the effects should be seen in July, OPEC Secretary-General Abdullah al-Badri said last week.