Oil Slips on Fed Uncertainty Over U.S. Economy; OPEC in Focus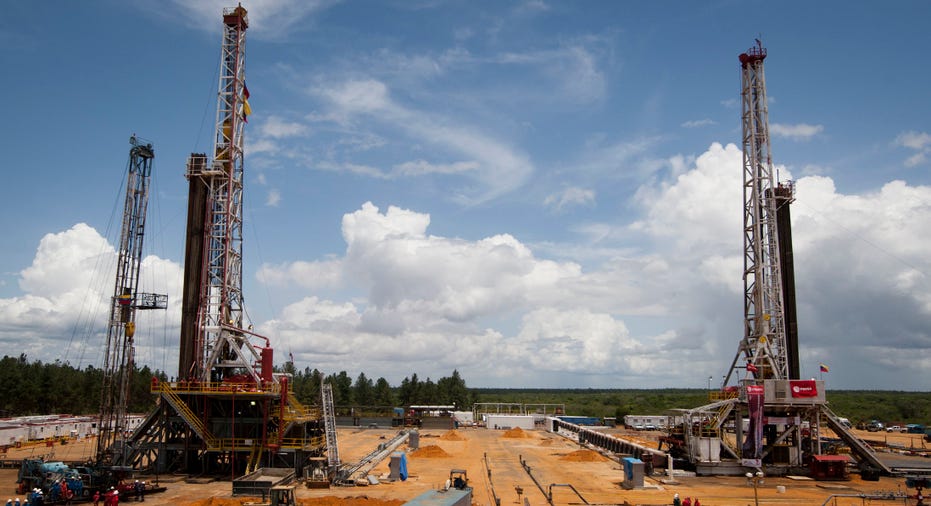 Oil prices fell for a third straight day on Wednesday, as early gains on talk of a possible OPEC output cut vanished after the Federal Reserve released minutes of last month's policy meeting revealing worries that U.S. inflation could remain below target for "quite some time."
The Fed minutes showed central bankers concerned about the economy's strength but reluctant to issue a statement reflecting too much pessimism.
The Fed's outlook was "a negative for energy demand, and the looming interest rate hike will only serve to strengthen the dollar further," said John Kilduff, partner at New York energy hedge fund, Again Capital. "Both elements of the minutes are bearish for the crude oil price outlook."
Benchmark Brent crude oil settled down 37 cents at $78.10 a barrel, after rising as much as 98 cents during the session. It has lost $1.31 in the past three sessions.
U.S. crude finished down 3 cents at $74.61, after a session high at $75.40.
Earlier, oil prices rose after Libya's OPEC Governor Samir Kamal told Reuters he expected the group's Nov. 27 meeting to agree on halting production at above OPEC targets, removing about 600,000 barrels per day (bpd) from the market.
OPEC, or the Organization of the Petroleum Exporting Countries, will meet in Vienna to consider adjusting its output target of 30 million bpd. Fears of an oil glut and a 30 percent drop in Brent prices since June has made a few producers clamor for sharp output cuts. But OPEC heavyweight Saudi Arabia has not said if it will support that.
U.S. crude stockpiles rose 2.6 million barrels for the week ended Nov. 14, compared with forecasts of a 800,000-barrel draw, as imports rose to meet demand from refineries hiking runs after seasonal maintenance, data from the Energy Information Administration (EIA) showed.
Despite the unexpectedly large build, oil prices rose by midday as investors focused on the OPEC meeting.
Unseasonably cold weather across America, and a 2-million barrel draw in distillate supplies last week, also supported prices of U.S. heating oil before late profit-taking in that market.
(By Barani Krishnan; Additional reporting by Robert Gibbons New York, Ahmed Aboulenein in London and Jacob Gronholt-Pedersen in Singapore; Editing by Marguerita Choy and David Gregorio)