Oil Settles Below $28 a Barrel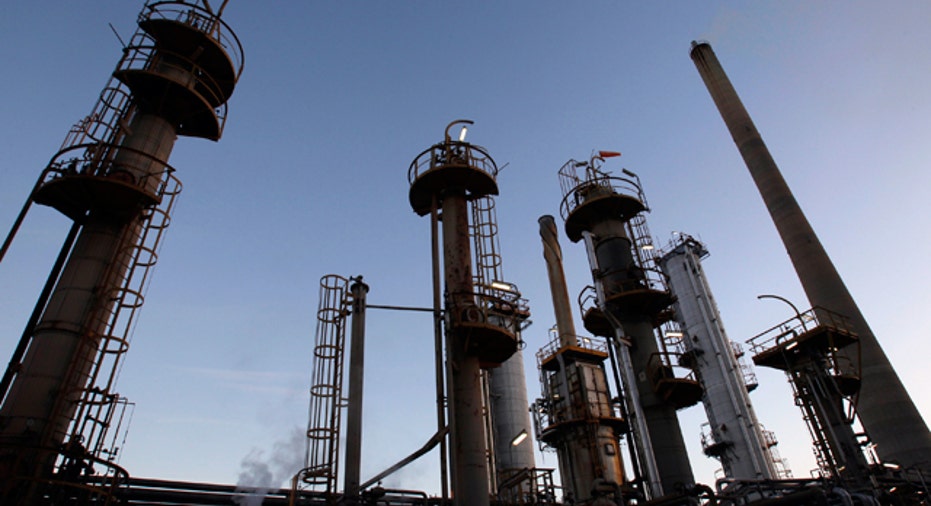 Oil prices declined again Tuesday, hitting the lowest level since 2003, with the International Energy Agency's warning of high stockpiles ramping up the urgency to sell.
Light, sweet crude for March delivery settled down 5.9% to $27.94 a barrel on the New York Mercantile Exchange. Prices have dropped for six out of the past seven sessions for a loss of 16%.
Brent, the global benchmark, fell 7.2% to $30.51 a barrel on ICE Futures Europe.
In its monthly market report, the International Energy Agency said crude-oil prices are likely fall even further as the world's vast oversupply of petroleum only got worse in January, with a surge in production from OPEC. Commercial oil stockpiles rose to more than three billion barrels in December and are likely to keep building in the first quarter, a time of year when stockpiles usually shrink, the IEA said.
The IEA said there also are ominous signs for oil consumption this year, with "risks to growth in Brazil, Russia and of course slower growth in China." The IEA said it saw no reason yet to change its demand-growth outlook of 1.2% for the year--a "very respectable rate"--but "economic headwinds suggest that any change will likely be downward."
Despite that dour assessment, oil was in positive territory for a time on Tuesday. Many traders already expected some of those bearish projections and are buoyed by the International Monetary Fund's assessment that global gross domestic product will rise by just 3.4% this year.
"As silly as it sounds, people said 'all right, we got what we expected, time to cover short positions," and buy back oil, said Tamas Varga, an oil analyst at PVM brokerage.
In less than a month, U.S. oil has already quickly rebounded three times from stretches of trading below $30 a barrel, the latest milestone in a historic fall from prices above $100 a barrel in 2014. Day traders are swooping in because the 12-year low of around $30 a barrel is a strong technical barrier for more selling, an idea reinforced by the recent rebounds, said Bob Yawger, director of the futures division at Mizuho Securities USA Inc.
"The market is fishing for a bottom," he added. "They don't care what the news is when it gets down here in this $29 (area), but it's worked so far."
The latest IEA report coincides with an oil industry meeting in London for International Petroleum Week.
Oil demand had hit a five-year high in the third quarter of 2015, said Keisuke Sadamori, director of energy markets and security at the International Energy Agency, who was speaking at the meeting. But demand was underpinned by oil products, such as gasoline, and demand in these markets is expected to slow this year, which means support in the crude-oil market could be limited, he said.
Benoît Faucon, Miriam Malek and Ese Erheriene contributed to this article.
By Timothy Puko