Oil Rises on Hopes for Production Freeze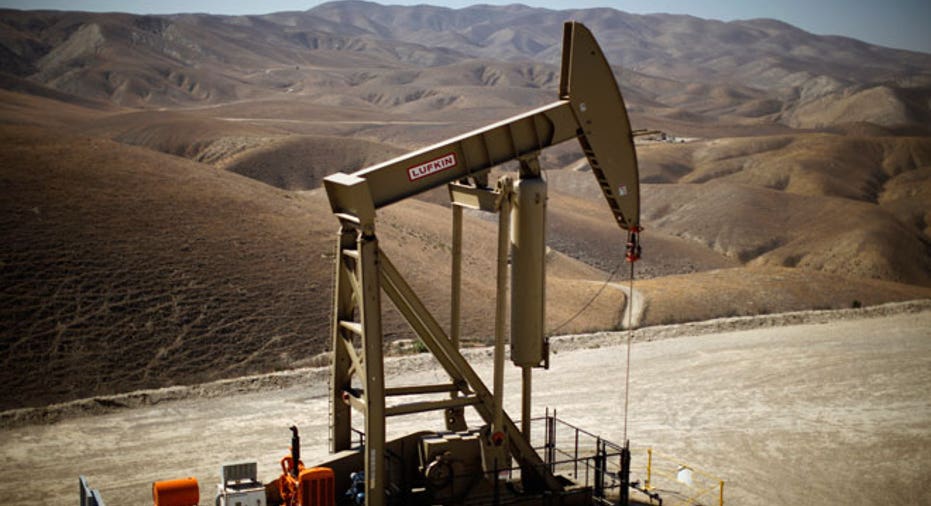 Oil prices jumped Tuesday on increased expectations that major oil producers will agree to freeze output at a meeting on Sunday.
The global oil market remains oversupplied more than a year and a half after prices started plunging in mid-2014. While production has started to fall in some regions due to cutbacks in spending, especially in U.S. shale-oil regions, global output continues to outpace demand.
Traders are waiting on a Sunday meeting among major producers in Doha, Qatar, to discuss freezing production. Some investors see this as a prelude to an output cut later in the year, while others say that freezing production at already-high levels will do little to alleviate the global glut of crude.
Russia's representative to OPEC told Interfax news agency on Tuesday that Russia hopes to reach a deal despite disagreement between Saudi Arabia and Iran. Iran has balked at participating in any freeze deal, saying it would keep pumping until production reaches the pre-sanction level of around 4 million barrels a day.
Light, sweet crude for May delivery recently rose 94 cents, or 2.3%, to $41.30 a barrel on the New York Mercantile Exchange. Brent, the global benchmark, rose $1.09, or 2.5%, to $43.92 a barrel on ICE Futures Europe.
The U.S. oil benchmark settled above $40 a barrel for the first time in three weeks on Monday while Brent touched a four-month high.
Glencore PLC's oil chief Alex Beard, speaking at a conference in Switzerland, was dismissive that the meeting would have much effect on the market. "Even if you come up with some sort of political agreement for a freeze, it doesn't actually change the dynamics of the oil markets today," Mr. Beard said. "I think there is a chance of disappointment and I can't see a huge positive surprise."
Other market participants were more optimistic. "The best thing that can come out of it is at least they're talking," said Scott Sheffield, chief executive of Pioneer Natural Resources Co.
The U.S. Energy Information Administration said Monday that production in the seven key shale-drilling regions would fall by 114,000 barrels a day in May compared with April.
"This is a positive forecast for oil and the data lends credence to our belief that ...onshore oil production declines are accelerating" in the lower 48 states, said analysts at Simmons & Co., a division of Piper Jaffray Cos., in a note.
On Tuesday, the International Monetary Fund cut its 2016 global growth forecast by 0.2 percentage point to 3.2%, the fourth straight downward revision in a year.
Oil demand growth was strong in 2015 due to low oil prices, but weaker-than-expected demand this year could keep prices lower for longer, analysts say. The IMF report is "putting a ceiling on the market today," said Ric Navy, senior vice president for energy futures at brokerage R.J. O'Brien & Associates.
Gasoline futures recently rose 0.6% to $1.5163 a gallon. Diesel futures rose 3.5% to $1.2576 a gallon.
--James Marson, Timothy Puko, Sarah Kent and Miriam Malek contributed to this article.
By Nicole Friedman