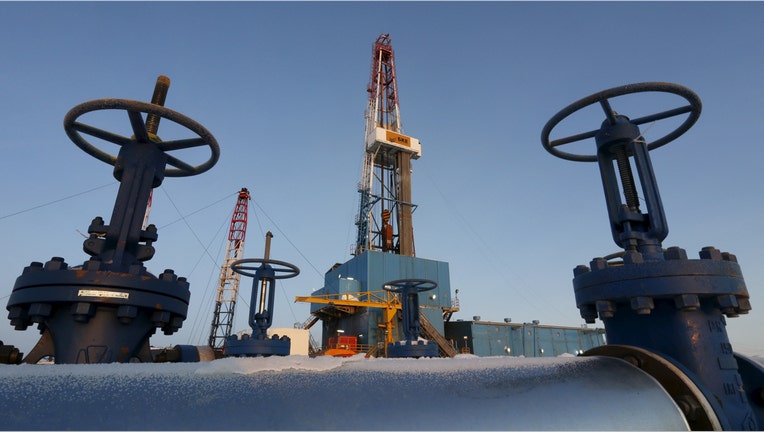 Oil rallied further above $35 a barrel on Thursday, adding to the previous session's 7 percent jump, as support from a weaker dollar offset concern about ample supply and record-high U.S. inventories.
Crude also gained as Venezuela's oil minister, on a tour to lobby for steps to boost prices, appeared to be gaining support from more members of the Organization of the Petroleum Exporting Countries and outside producers for a meeting.
The dollar weakened further on speculation the Federal Reserve might not raise interest rates this year. A falling dollar tends to support oil and other dollar-denominated commodities.
Brent crude was up 35 cents at $35.39 a barrel at 5.49 ET. Prices have gained 30 percent since falling to $27.10, the lowest since November 2003, on Jan. 20. U.S. crude was up 40 cents at $32.68.
"It's the weaker dollar," said Carsten Fritsch, analyst at Commerzbank, of oil's gain. He was skeptical Venezuela's effort would gain the support of key OPEC members. "It's a non-starter. Without Saudi Arabia it would not make sense anyway."
Six producing countries, including OPEC members Iran and Iraq and non-members Russia and Oman, support such a meeting, Venezuelan Oil Minister Eulogio del Pino was quoted as saying by Iranian news agency Shana on Wednesday.
The Venezuelan minister is expected to visit Qatar, holder of the OPEC presidency in 2016, on Thursday. So far, none of OPEC's Gulf members, including top exporter Saudi Arabia, has publicly backed a producer meeting.
Gulf members were behind OPEC's 2014 shift in strategy not to cut production and instead let lower prices curb more costly-to-develop supply sources. A rise in OPEC output since then has swelled supply and contributed to the price decline.
Ample supply, including record U.S. crude inventories, has weighed on the recent rally.
U.S. crude inventories climbed 7.8 million barrels last week to a record 502.7 million barrels, a government report released on Wednesday showed.
Oil analysts remain largely bearish in their outlook, pointing toward persistent oversupply and slowing demand. Morgan Stanley on Thursday lowered its average 2016 Brent price forecast to $30 from $49 previously.
"We expect low oil prices to persist for longer than we previously assumed," Morgan Stanley analysts said in a report.
(Additional reporting by Henning Gloystein in Singapore; Editing by Dale Hudson)