Oil Rises for Third Day on Hopes of Deal to Cut Production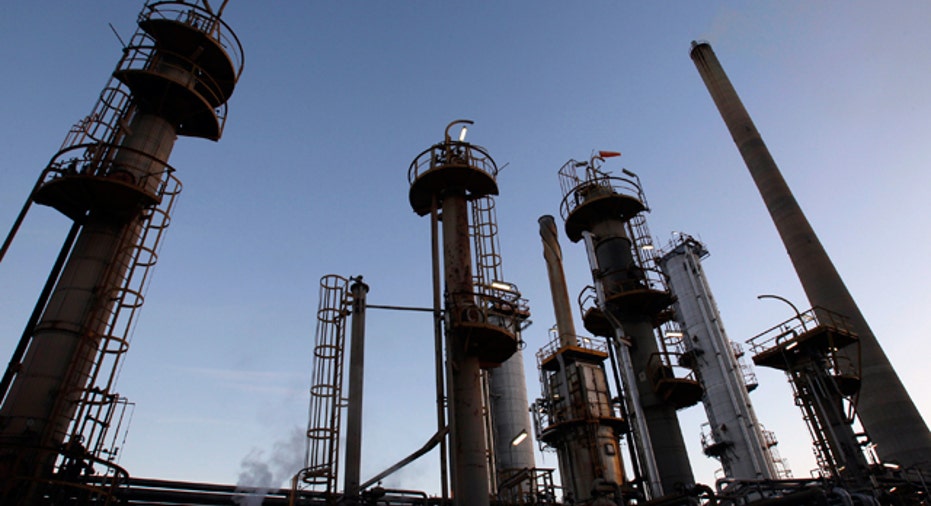 Oil prices rose for the third straight day on Thursday on hopes of the first global deal in over a decade between among oil-producing countries to help clear a glut that has depressed prices for over a year and a half.
Crude had jumped as much as 8 percent after Russian Energy Minister Alexander Novak said Saudi Arabia had proposed that oil-producing countries cut production by up to 5 percent, which for non-OPEC member Russia - the world's top producer - would represent around 500,000 barrels per day.
Prices, however, pared most gains amid growing doubts over the deal to cut production by after media reports said that delegates from the Organization of the Petroleum Exporting Countries had not yet heard of any plans for talks and that Saudi Arabia had not proposed cuts.
"There is a vast difference between a meeting to exchange views on the state of the markets and a meeting to agree on a cut," Barclays analysts wrote in a report.
"This will likely be the former, not the latter"
By the close, Brent was up only 79 cents, or 2.4 percent, at $33.89 a barrel, after trading as high as $35.84.
U.S. crude settled up 92 cents, or 2.9 percent, at $33.22 per barrel, down from a high of $34.82.
The Russian minister also said that it was reasonable to discuss the situation in the oil market and that OPEC was trying to organize a meeting with other producers next month.
A senior Gulf OPEC delegate said that Gulf countries and Saudi Arabia are willing to cooperate on any action to stabilize the oil market.
Anticipation that OPEC and non-OPEC producers could coordinate production cuts has supported the market most of this week, and the three-day rally was the first seen this year.
But analysts and market watchers have been skeptical, saying it was unlikely a deal would be struck, particularly as Iran, which has boosted oil exports after the lifting of sanctions, seeks to recover its market share.
"It's a buy-the-rumor, sell-the-fact affair until we see something substantial," said Bill Baruch, senior market strategist at iitrader.com in Chicago.
Short covering, which has been a major factor in oil's recovery from last week's lows, also pushed prices up. Speculators have raced to unwind some of the record-large bearish positions racked up over the last six months.
"I haven't seen any official comments from the Saudi Arabians yet, so I think the latest push is just another wave of covering by the spec shorts," said Gene McGillian, Senior Analyst at Tradition Energy in Stamford Connecticut.
Still, in the absence of a deal, some said the oil market could recover of its own accord, particularly as U.S. shale producers show signs of capitulation.
Oilfield services provider Baker Hughes Inc, said it expected the number of rigs active globally to decline by as much as 30 percent in 2016.
(Reporting by Devika Krishna Kumar and Jessica Resnick-Ault in New York; Additional reporting by Meeyoung Cho in Seoul, Osamu Tsukimori in Tokyo and Henning Gloystein in Singapore and Simon Falush in London; Editing by Alden Bentley, Bernadette Baum and Marguerita Choy)