Oil Rally Snaps on Supply Worry, Goldman Caution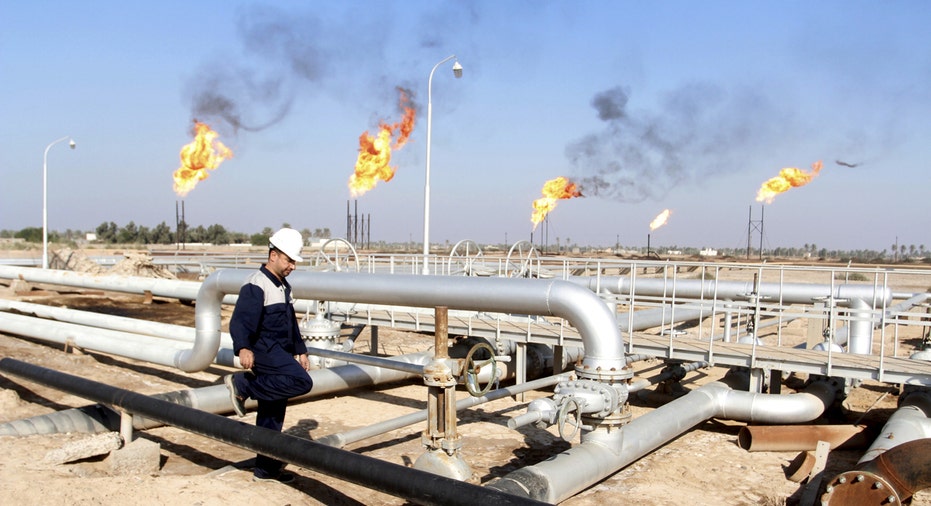 Oil prices fell 3 percent on Tuesday, retreating after six days of gains for benchmark Brent crude, as Goldman Sachs suggested the rally was unsustainable and analysts predicted U.S. stockpiles reached record highs again last week.
Differing views on a plan to limit oil output also put the market on the defensive. Kuwait, producing 3 million barrels per day (bpd), said it will freeze output only if all major producers participate, including Iran, which has balked at the plan.
"The comments out of Kuwait have encouraged the selloff and it appears likely that a focus on weekly oil inventories will encourage prices lower," said Matt Smith, director of commodity research at New York-based Clipper Data.
Brent settled down $1.19, or 2.9 percent, at $39.65 a barrel after hitting a 2016 high of $41.48 during the session. Despite the decline, it was still up 46 percent from a 12-year low of $27.10 struck on Jan. 20.
U.S. crude closed down $1.40, or 3.7 percent, at $36.50, after rallying earlier in the day to a three-month high of $38.39.
Goldman Sachs said in a report that rising oil prices "simply are not sustainable in the current environment."
The energy market "needs lower prices" to keep U.S. shale producers from ramping up output, Goldman said, adding: "Otherwise, an oil price rally will prove self-defeating, as it did last spring."
A Reuters poll of oil analysts forecast that U.S. crude stocks likely rose 3.6 million barrels last week, pushing total inventories to a record high for a fourth week.
The American Petroleum Institute will release preliminary stockpiles data at 4:30 p.m. EST (2130 GMT), before official numbers on Wednesday from the U.S. government's Energy Information Administration (EIA).
A global oil supply glut has brought prices down from highs above $100 in mid-2014.
North Sea crude supply should hit a four-year peak in April, holding above 2 million bpd for an eighth consecutive month, monthly loading programs show.
In a development that could support a further rally, the EIA said it expected U.S. crude production this year to drop 760,000 bpd versus a previously forecast 740,000 bpd. It also cut its 2016 demand growth forecast by 80,000 bpd versus 110,000 barrels previously.
While China's crude imports jumped 19 percent between January and February to 31.80 million tonnes, Brent's rally to $40 could slow oil purchases in the second quarter, trade sources said. China's economic health also remained in question, with total exports falling 25 percent in February.
(By Barani Krishnan; Additional reporting by Karolin Schaps in LONDON and Henning Gloystein in SINGAPORE; Editing by David Evans and Meredith Mazzilli)