Oil Rallies, Still Near Six-and-a-Half Year Lows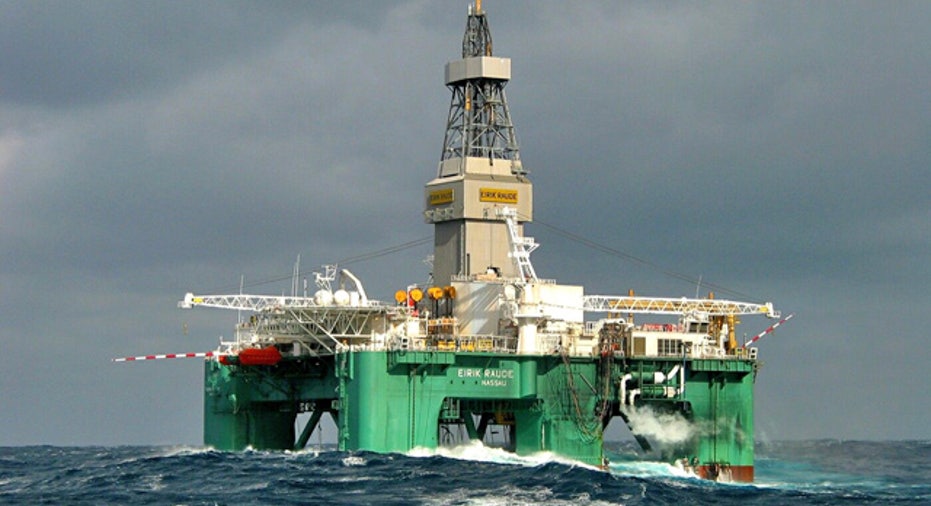 Oil bounced back from heavy losses on Tuesday but global oversupply and worries over the severity of the economic slowdown in China, the world's top commodity consumer, kept prices near 6-1/2-year lows.
European equity markets recovered on Tuesday but Chinese stock markets closed down more than 7 percent, with panic selling intensifying after the flagship Shanghai Composite Index <.SSEC> crashed through key support at 3,000 points.
U.S. crude <CLc1>, also known at West Texas Intermediate or WTI, was up $1.10 at $39.34 a barrel by 0930 GMT (0530 EDT), while Brent <LCOc1> was up $1.20 at $43.89.
"It all depends on the European stock market," Commerzbank oil analyst Carsten Fritsch told Reuters Global Oil Forum.
"If stocks fall further, oil will follow suit."
Oil prices dropped to their lowest since early 2009 on Monday and many analysts think market fundamentals will keep prices low, despite Tuesday's slight uplift.
"China's economy continues to slow and the (U.S.) Fed may still hike rates before the end of the year. That puts further cracks into the two main growth pillars for the world economy of recent years: Chinese demand (including commodities) and easy money," HSBC's co-head of Asian Economics Research Frederic Neumann said.
But he said a re-run of Asia's financial crisis in the late 1990s was unlikely.
Daniel Ang at Singapore's Phillip Futures said the rebound for oil could be temporary:
"Both WTI and Brent look like they are on their way to 2008 levels where prices hit a low of $32.4 and $36.2," Ang said.
Shipping sources said a slowdown in demand was becoming visible in tanker traffic, where the number of very large crude carriers (VLCCs) fixed to arrive in Asia fell from 105 in June to 94 in July and 83 this month.
Goldman Sachs said that while China's turmoil would not lead to a global recession, it did expect the trouble to result in weak commodities.
Beyond Asia's turmoil, oil markets have been suffering from oversupply that started pulling down prices in June 2014.
The Organization of the Petroleum Exporting Countries is producing record volumes to squeeze out competition, especially from U.S. shale producers which have so far been resilient to price plunges and kept pumping oil.
Some OPEC members have called for an emergency meeting to discuss output cuts, but the organization's biggest oil producer Saudi Arabia looks unlikely to let this happen.
(Additional reporting by Keith Wallis and Henning Gloystein in Singapore; Editing by Christopher Johnson)