Oil Prices Waver as Analysts Warn Against a Long-Term Rally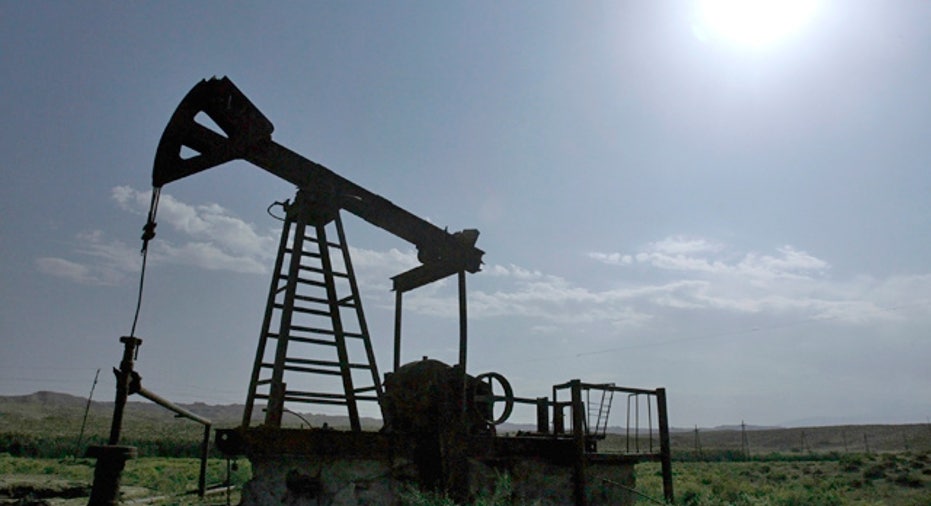 Oil prices wavered on Thursday with support from a weaker dollar, but analysts see the global oversupply of crude preventing a sustainable rally.
Brent crude, the global oil benchmark, rose 0.7% to $35.30 a barrel on London's ICE Futures exchange after falling below $35 earlier in the session. On the New York Mercantile Exchange, West Texas Intermediate futures were up 1% at $32.62 a barrel. WTI rallied 8% on Wednesday as the dollar weakened.
On Thursday, the WSJ Dollar Index, which tracks the U.S. currency against a basket of 16 other currencies, was down 0.25%. It dropped 1.7% overnight, its largest one-day drop since last March. A weaker dollar makes oil, which is traded in dollars, cheaper for foreign buyers.
Prices rose even as data indicated the glut of crude oil in the U.S. is growing. The Energy Information Administration reported on Wednesday that U.S. crude inventories rose 7.8 million barrels last week to 502.7 million barrels, a level not seen for this time of year in at least 80 years, according to the EIA.
"This further exacerbates fears of oversupply and continues to weigh on the market," said Daniel Ang, analyst at Phillip Futures. "However, in light of how the U.S. dollar had weakened, bearishness was wiped out."
Oil prices have recently been swayed by speculation of an output cut among major producers that could alleviate the global glut. Prices surged after trading hours on Wednesday on reports that several oil-producing nations, including some in the Organization of the Petroleum Exporting Countries but not Saudi Arabia, have agreed to discuss production cuts.
OPEC delegates, however, have repeatedly denied such speculation and few analysts see Saudi Arabia changing its output policy.
Oil prices have fallen sharply for nearly two years, squeezed by an expanding global glut as major producers refuse to curtail output to defend their market shares. The unexpected resilience of high-cost producers, who are still pumping at full tilt, is stoking fears that prices will stay lower for longer.
"We see this low price regime persisting until the second quarter of 2017, with a more muted initial recovery post-rebalancing. In the interim, volatility should remain elevated, with the trade-weighted U.S. dollar, headlines and macro concerns continuing to drive oil prices," analysts at Morgan Stanley said in a note.
The low prices have wreaked havoc on many oil companies, which are coping by slashing expenditure to protect cash flows. Ebbing supply will eventually trigger a rebalance in the market, but that is likely to take longer given the size of the glut and the reintroduction of U.S. crude exports, the bank said.
"A year or more of large draws may be required to normalize global inventories, which would delay any need to incentivize U.S. investment and production until mid-2018 or later," the bank added.
Nymex reformulated gasoline blendstock--the benchmark gasoline contract--rose 2.3% to $1.04 a gallon. ICE gas oil changed hands at $317.25 a metric ton, up $6 from the previous settlement.
Write to Georgi Kantchev at georgi.kantchev@wsj.com and Jenny W. Hsu at jenny.hsu@wsj.com