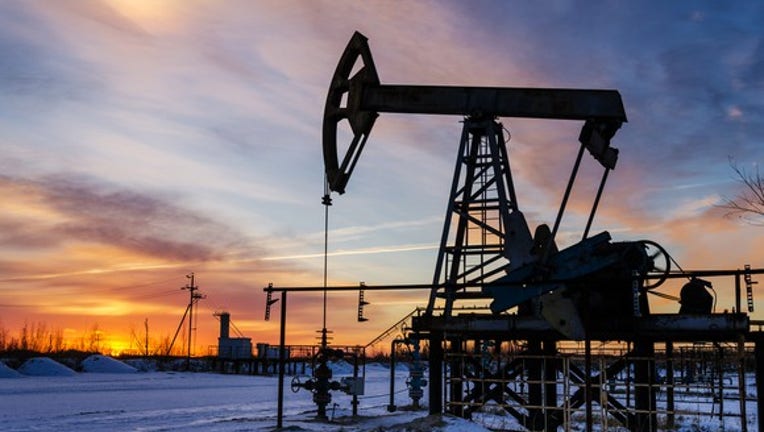 Oil prices rose nearly 2 percent and hit a one-week high on Tuesday, boosted by a weaker dollar, short covering and expectations that crude inventories in the United States may decline for a third consecutive week.
It was the fourth straight session of gains for oil, which also got some support after the chief executive of U.S. shale oil producer Pioneer Natural Resources Co said Saudi Arabia likely will move to boost oil prices to prop up its finances.
With the end of the quarter approaching, brokers said investors were covering short positions.
Brent crude futures, the international benchmark for oil prices, gained 82 cents, or 1.79 percent, to settle at $46.65 per barrel. U.S. crude futures ended the session up 86 cents, or about 1.98 percent, at $44.24 per barrel.
Brent touched a one-week high of $47.06. U.S. crude hit its highest level since June 19 at $44.44.
"I think in the market, over the last four weeks or so, every news item has been uniformly bearish, even the technical situation has been bearish and a lot of the entrenched bulls were really throwing in the towel," said Andrew Lebow, senior partner at Commodity Research Group in Darien, Connecticut.
"The downside momentum was clear and today it just got to a level where it's been arrested for the time being."
Industry group American Petroleum Institute (API) was due to issue its inventory data on Tuesday afternoon. On Wednesday morning, the U.S. Energy Information Administration (EIA) will report official inventory data. Analysts estimated that crude stocks fell 2.6 million barrels in the week to June 23.
The dollar fell more than 1 percent against a basket of currencies after a speech by U.S. Federal Reserve Chair Janet Yellen in London.
Commerzbank said in a research note that long positions in Brent on ICE are "at their lowest level in a year and a half," while short positions "have soared to a new record high, having increased more than four-fold since the beginning of the year."
The Organization of the Petroleum Exporting Countries and other producing nations have sought to reduce a global crude glut with production cuts of 1.8 million barrels per day (bpd).
The cuts began in January and were later extended through March. Yet global crude inventories have not fallen as expected, as U.S. producers and others outside the OPEC-led regime have boosted output.
Ian Taylor, head of the world's largest independent oil trader Vitol, told Reuters that Brent prices would stay in a range of $40-$55 a barrel for the next few quarters.
OPEC delegates said the cartel will not rush into making a further cut in output or end some countries' exemptions from output limits, although a meeting in Russia next month is likely to consider further steps.
OPEC members Nigeria and Libya are exempt from the cuts and have raised production substantially. Iran has also been allowed a small increase.
Libya's oil production stands at about 935,000 barrels per day (bpd) this week after touching as high as 950,000 bpd last week, Libyan oil sources said. (Additional reporting by Julia Payne in London, Naveen Thukral in Singapore; Editing by David Gregorio and Paul Simao)