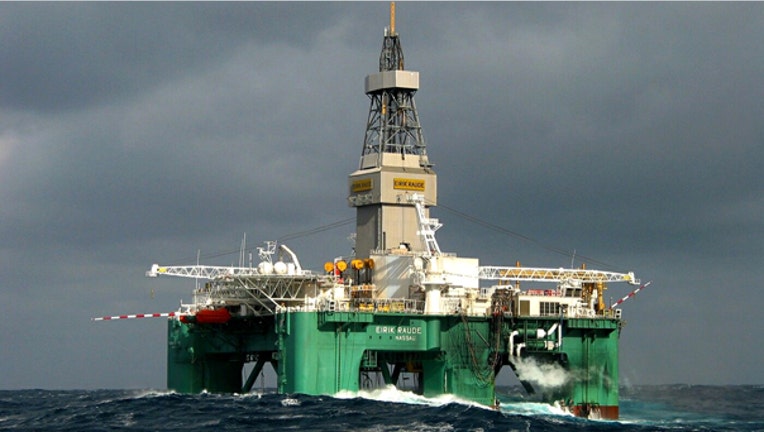 Brent crude surged 6 percent to a near two-week high on Tuesday, as a meeting of oil ministers from Saudi Arabia, Russia, Qatar and Venezuela spurred hopes of action by the producers to tackle a devastating global supply glut that has hammered oil prices.
The closed-door meeting, which started in Doha, comes after more than 18 months of declining oil prices that has knocked two thirds off benchmark crude futures, indicating the mood may be finally shifting among producers that until now have been determined to defend market share and not prices.
The oil ministers expect to hold a news conference in Doha soon, once they complete the meeting now underway, sources aware of the matter said.
Brent crude for April delivery was up $1.87 at $35.26 a barrel by 0824 GMT, extending its 11-percent rally from the past two days. It rose as much as $2.16 to $35.55 earlier in the session, the highest since Feb. 4.
U.S. crude was up $1.49 at $30.93. The contract rose to as much as $31.23, the highest since Feb. 8, building on Friday's more-than-12-percent surge.
Market participants are now eyeing the outcome of the Doha meeting for more trading cues.
"The outcome may sway the impact on crude significantly," said Takayuki Nogami, chief economist at Japan Oil, Gas and Metals National Corp.
"No deal for cuts would lead to a selloff, but if there was a sea change like Iran freeze increasing output and Saudi joining Iraq and Iran in cutting production, crude would get a substantial boost."
Venezuela's Oil Minister Eulogio Del Pino has in recent weeks been visiting major oil producers to rally support for the idea of "freezing" production at current levels in an effort to halt the downward spiral in prices, sources have said.
But analysts remain cautious on the meeting's result.
"As much as we continue to believe that this is yet another meeting that would yield nothing, the markets remain wary of any sudden agreement that major oil producers could come to," said Daniel Ang, an analyst at Phillip Futures in Singapore.
U.S. crude prices may, however, come under pressure as oil inventories remain close to record levels while U.S. refiners cut back their processing runs on falling profit margins.
U.S. crude may fall to below $20 as a drop in demand outweighs cutbacks in production as domestic producers shut wells, BMI Research said in a note.
(Reporting by Osamu Tsukimori and Aaron Sheldrick; Editing by Joseph Radford and Himani Sarkar)