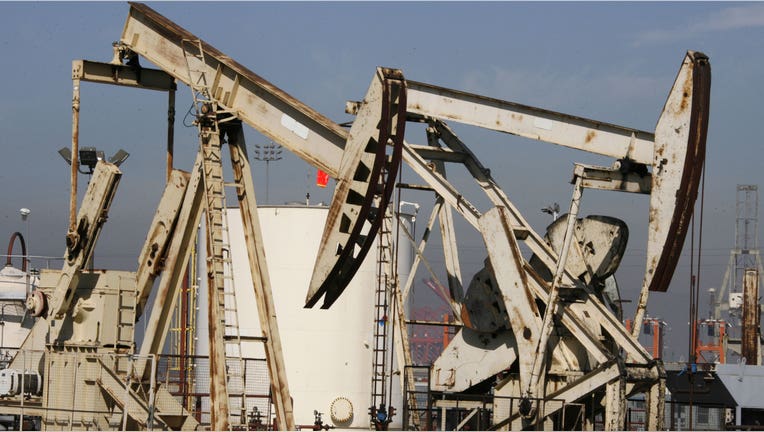 Oil prices fell slightly on Friday after the International Energy Agency said weak OPEC compliance with production cuts was prolonging a rebalancing of the market despite strong demand growth.
Brent crude was down 11 cents at $51.79 a barrel at 11:53 a.m. EDT (1553 GMT), having earlier fallen 50 cents, or around 1 percent, to its lowest since Aug. 1.
U.S. West Texas Intermediate crude was down 15 cents at $48.44 per barrel, having earlier dropped 1 percent to its lowest since July 26.
U.S. crude was on track to close more than 2.4 percent lower on the week, with Brent on track to close 1.8 percent lower.
Oil touched 2-1/2-month highs on Thursday but closed down amid oversupply concerns.
The IEA said OPEC's compliance with the cuts in July had fallen to 75 percent, the lowest since those curbs began in January. It cited weak compliance by Algeria, Iraq and the United Arab Emirates.
In addition, OPEC member Libya, which is exempt from the cuts, steeply increased output.
"Crude oil prices failed to hold recent gains, with a nervous market starting to doubt recent falls in inventories," ANZ bank said in a note. "Supply-side issues also weighed on prices."
The IEA also said it had revised historic demand data for 2015-2016, meaning a lower demand base in 2017-2018 combined with unchanged high supply numbers could lead to lower stock draws than initially anticipated.
Saudi Arabian Energy Minister Khalid al-Falih said the kingdom did not rule out additional oil production cuts, but stressed that his country would not take any unilateral action, the Saudi-owned Al Sharq Al Awsat newspaper reported.
In the United States, President Donald Trump again stepped up his rhetoric against North Korea again, saying what he called U.S. military solutions were "locked and loaded" as Pyongyang accused him of driving the Korean peninsula to the brink of nuclear war.
"I think the issue that is affecting the market is the general risk sentiment of saber-rattling between Washington and Pyongyang," said Michael McCarthy, chief market strategist at CMC Markets.
On Friday, energy services company Baker Hughes releases its monthly rig count number. Last week, data showed U.S. energy companies cut oil rigs for a second week in three, slowing the pace of a 15-month drilling recovery.
Baker Hughes releases its data at 1 p.m. EDT (1800 GMT).
"We're watching to see if slowing of rig counts continues," said Mark Watkins, regional investment manager at U.S. Bank, "That would be a positive sign ... that production might be topping in the U.S."
(Reporting by Julia Simon in New York, Dmitry Zhdannikov in London; Editing by Jason Neely and Jonathan Oatis)