Oil Prices Slip as China's 3Q GDP Growth Falls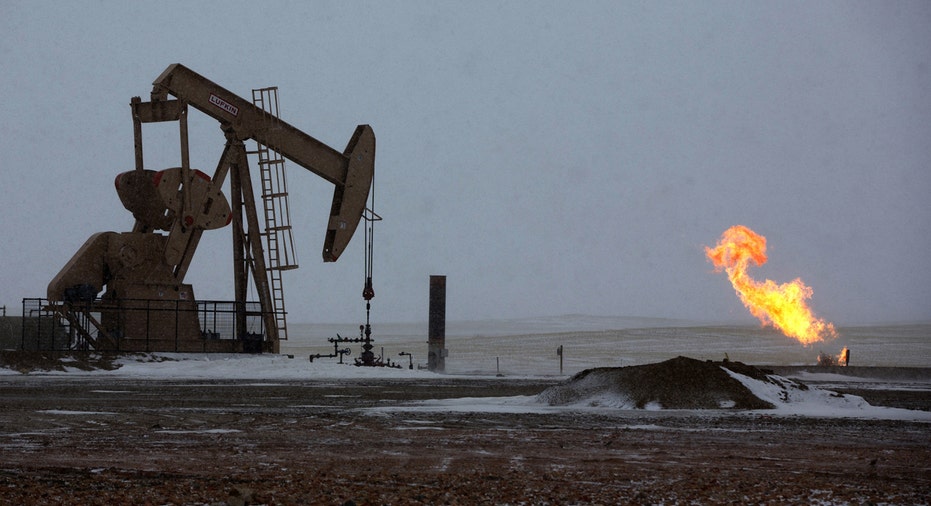 Oil prices fell on Monday on concerns about the pace of economic growth in China, the world's largest energy consumer, and signs that global oversupply is curbing Saudi crude exports.
China's economy grew at the slowest pace in six years in the third quarter, according to official data released on Monday, making it more and more likely Beijing will cut interest rates to spur activity.
Data also showed that Chinese oil demand fell slightly in September, meaning the country's year-to-date growth is running behind the International Energy Agency's forecast.
Brent for December delivery was down $1.06 at $49.40 a barrel at 1209 GMT. U.S. crude for November delivery fell 83 cents to $46.43 a barrel, extending last week's steep loss.
"Chinese GDP data and the rise in the Saudi stockpile due to falling crude oil exports are weighing on prices," said Tamas Varga, oil analyst at London brokerage PVM Oil Associates.
Saudi Arabia, the world's biggest crude exporter, shipped 278,000 barrels a day less crude oil in August, trade data showed, suggesting demand for Saudi oil is sliding as the global supply glut persists.
Austrian oil producer OMV lowered its oil price forecasts on Monday, seeing 2016 prices at $55 a barrel, rising to $70 a barrel in 2017, $80 a barrel in 2018 and $85 a barrel from 2019 onwards. The company said it would take a 1 billion euro ($1.1 billion) charge on asset values in its upstream business.
Investors were also eyeing progress in the removal of Western sanctions on Iran that will allow the oil-rich nation to revamp oil production and resume exports to Western consumers.
A senior Iranian oil official said on Monday the OPEC member will boost production by 500,000 barrels a day within one week of sanctions being lifted.
The United States and the European Union on Sunday took formal legal steps to lift sanctions on Iran once Tehran meets the conditions tied to a landmark nuclear agreement with major world powers.
The Buzzard oilfield in the North Sea, the largest contributor to the Forties crude stream that helps set the global oil price, was gradually ramping up production after a four-day outage.
(Additional reporting by Keith Wallis in Singapore; editing by Louise Heavens and David Clarke)