Oil Prices Pare Losses on EIA Data Following OPEC Meeting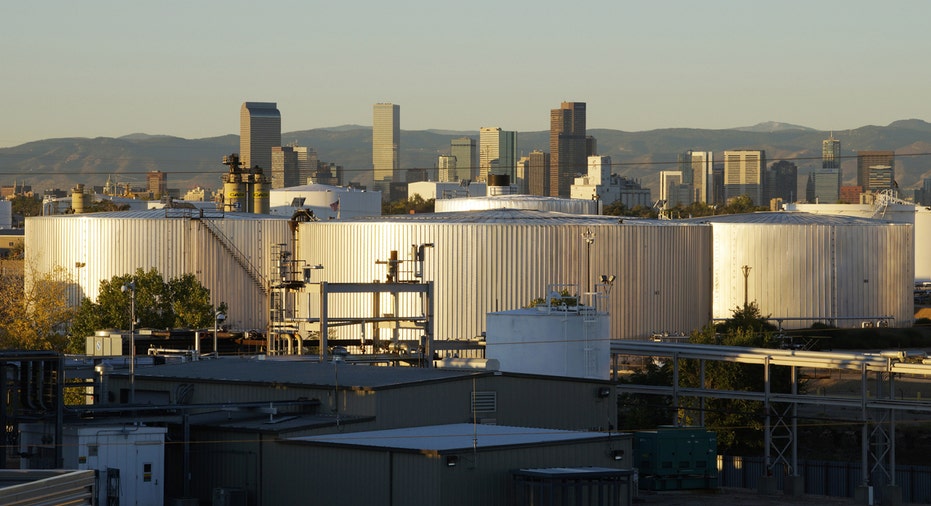 Oil prices erased some losses Thursday as U.S. inventory data showed a drop in crude supplies, but the Organization of the Petroleum Exporting Countries' decision not to freeze production continued to weigh on prices.
The U.S. data demonstrated how more than a year of low prices and spending cutbacks by oil companies are leading to shrinking supplies, helping reduce the oversupply of crude oil without intervention from OPEC.
U.S. crude oil for July delivery recently fell 0.5% to $48.78 a barrel on the New York Mercantile Exchange. Brent, the global benchmark, fell 0.3% to $49.59 a barrel on ICE Futures Europe.
U.S. crude inventories fell by 1.4 million barrels in the week ended May 27 as refiners ran at a slightly higher rate, the Energy Information Administration said Thursday.
"The demand numbers are strong" for gasoline and other fuels, said Donald Morton, senior vice president at Herbert J. Sims & Co., who runs an energy-trading desk.
U.S. crude inventories have fallen in recent weeks but remain near the highest level in more than 80 years, a sign of the global glut of crude that has weighed on oil prices since mid-2014.
Domestic crude production also fell to the lowest weekly level since September 2014, the agency said, indicating that spending cuts by oil companies are taking their toll on output.
Also on Thursday, OPEC did not agree to implement a production ceiling at its meeting in Vienna.
OPEC's decision not to cut production despite a global oversupply of crude was a key factor behind falling oil prices in late 2014. The group's talk of freezing production in recent months helped buoy oil prices from 13-year lows reached earlier this year. But Iran has been unwilling to freeze production, as it plans to continue increasing output now that international sanctions have been lifted.
Production outages in Canada, Nigeria and elsewhere have taken barrels off the market in recent weeks, boosting prices and removing some incentive for OPEC members to cut back.
"The worst is over for oil," said Mohammed al-Sada, the energy minister for Qatar, at a news conference in Vienna.
U.S. prices have climbed more than 85% since falling in February to the lowest level since 2003.
"Despite the lack of an OPEC-led production freeze, the balance of the global oil market has changed in the last few months," said Bob Minter, investment strategist at Aberdeen Asset Management, which manages $420.9 billion, in a statement. "All member countries are still highly motivated to maximize production for political and economic reasons."
Mohammed Barkindo of Nigeria, who was named as OPEC's new secretary-general, said the group may come up with an output ceiling in the future but is comfortable without one for now.
Gasoline futures recently rose 0.6% to $1.6239 a gallon. Diesel futures rose 0.6% to $1.5078 a gallon.
--Benoit Faucon, Summer Said and Georgi Kantchev contributed to this article.
By Nicole Friedman