Oil falls as investors brace for output increases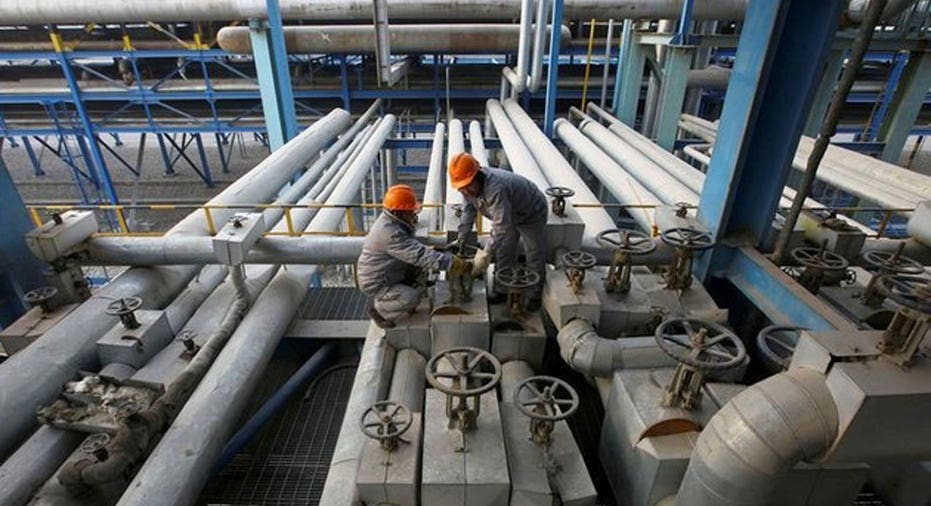 Oil edged lower on Tuesday, pressured by expectations that Saudi Arabia and Russia could pump more crude to compensate for a potential supply shortfall.
Brent crude futures were down 6 cents at $75.24 a barrel by 0848 GMT. The price has fallen by nearly 7 percent since hitting a 2014 high above $80 on May 22.
U.S. West Texas Intermediate (WTI) crude fell $1.39 to $66.49 a barrel.
"Investors have started pricing in the likelihood of Saudi Arabia and Russia increasing crude oil production," ANZ Bank said in a note.
"However, doubt remains, with any agreement to be finalized at the June OPEC meeting."
Concerns that Saudi Arabia and Russia could boost output have exerted downward pressures on oil prices, along with rising oil production in the United States.
Saudi Arabia and Russia have discussed raising OPEC and non-OPEC oil production by 1 million barrels per day (bpd) to counter potential supply shortfalls from Venezuela and Iran.
"The oil market has moved from ample to tight supply in recent months due to strong demand, Venezuela's supply collapse and the petro-nations' production restrictions. Where the balance is heading going forward largely depends on political factors," Julius Baer's Norbert Ruecker said in a note.
"High uncertainty clouds the short-term outlook and we maintain a neutral view. In the medium to longer term, we still see oil prices falling as indicated by the downward-sloping futures curve. Our 'low for longer' view is deferred, not refuted."
The Organization of the Petroleum Exporting Countries (OPEC) is due to meet in Vienna on June 22.
Volatility, a way of measuring demand for a derivative, on highly bearish Brent crude sell options that expire just after the meeting has shot to its highest since February.
The spread between Brent and WTI stands at about $8.70 a barrel, its widest since March 2015 because of the depressed price of U.S. crude compared with Brent.
"The way I see it is that WTI prices are stabilizing rather than falling after rising sharply in recent weeks because the prices were expected to be in the range of $55-$65 a barrel," said Vincent Hwang, commodity analyst at NH Investment & Securities in Seoul.
"But at the same time there are some worries over a fall in U.S. oil demand if more Middle East crude supplies flow into the market."
Meanwhile, record crude oil volumes from the United States are expected to head to Asia in the coming months, nibbling away the market share of OPEC and Russia.
U.S. oil production has surged by more than 27 percent in the past two years to 10.73 million bpd. That puts the United States ahead of Saudi Arabia and within reach of top producer Russia, which pumps about 11 million bpd.
(Additional reporting by Jane Chung in SEOUL Editing by David Goodman)